Scoop: Biden to seek billions for border security alongside Israel-Ukraine aid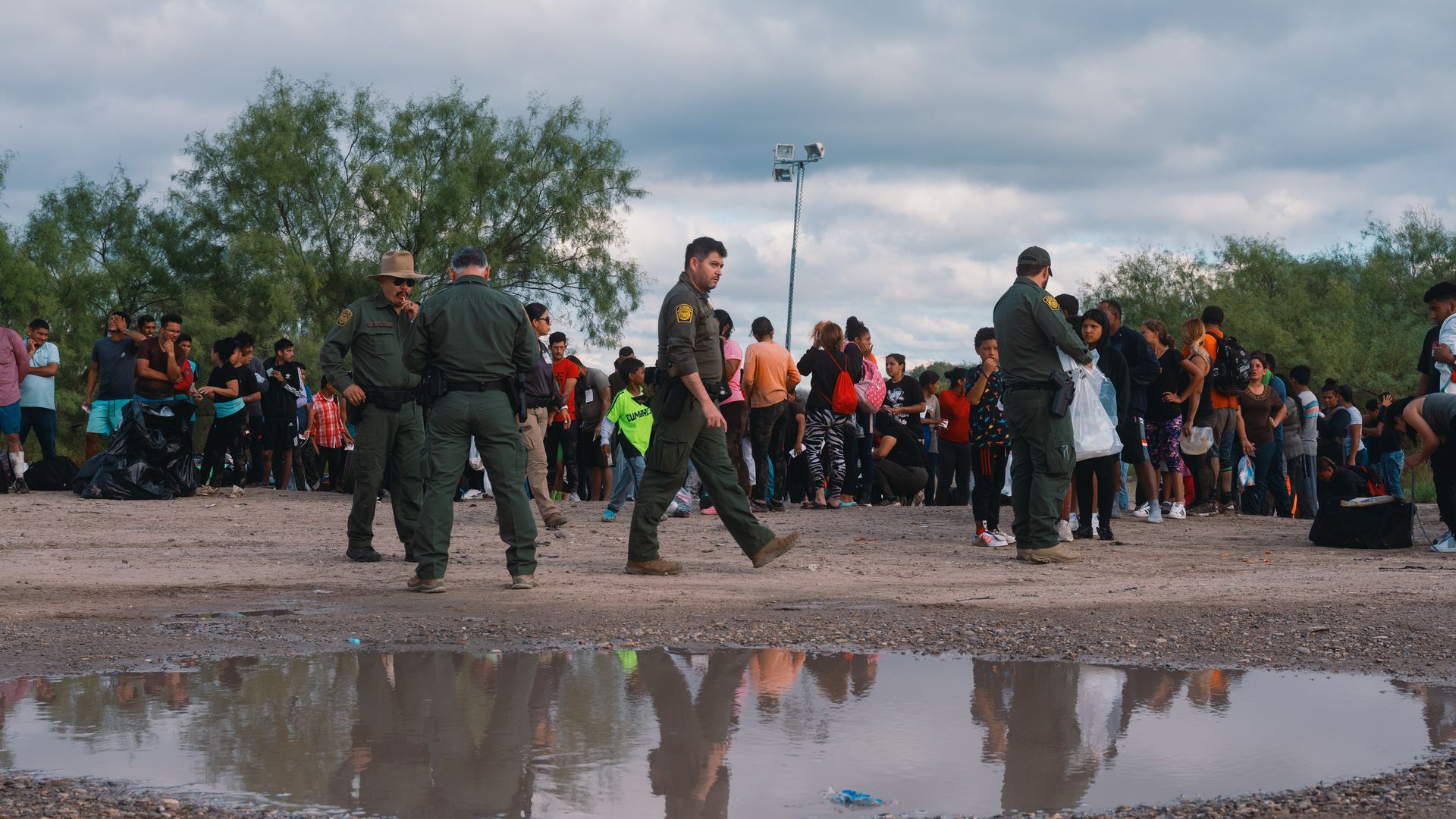 President Biden is planning to ask Congress for more than $8 billion for the Department of Homeland Security and billions more for agencies with a role in immigration, Axios has learned.
Why it matters: The sweeping emergency funding request will reportedly total around $100 billion, with $60 billion for Ukraine and $10 billion for Israel. The sizable border component underscores how urgent the migration crisis has become for the Biden administration.
Zoom in: The supplemental package — which also includes funding for Taiwan — is expected to be sent to Congress by the end of the week. The final estimates are subject to change.
The border funding will be go toward direct immigration enforcement, international efforts to slow migration, support for major U.S. cities struggling to accommodate migrants, and attempts to crack down on fentanyl smuggling.
The request is expected to be significantly larger than what the White House asked for in September, when it called for $4 billion in border security money to be tacked on to a short-term government funding bill.
What to watch: Money directed at beefing up border security, detention and deportations could sweeten the deal for Republicans who have criticized the Biden administration's handling of the border.
But the request may not be enough to satisfy the GOP: Senate Republicans are unlikely to allow funding for what they deem "sanctuary cities" without key policy changes as well, one Senate aide told Axios.
There's expected to be bipartisan support for aid to Israel, but hardline Republicans have expressed opposition to continuing to fund Ukraine's war effort with no end to the conflict in sight.
A spokesperson for the White House declined to comment. The Department of Homeland Security and the State Department did not return a request for comment.
By the numbers: The new border-related request comes ahead of the release of September border numbers, which at times saw migrant encounters near a staggering 11,000 per day, as Axios has reported.
Early figures indicate that the 2023 fiscal year, which ended on Sept. 30, set a new record for illegal border crossings.
The surge comes despite months of restrictive policies imposed by the Biden administration, as well as new legal entry programs.
Those new policies include resuming the deportation of Venezuelans, plans to help fund Panama's deportations, and rejecting asylum seekers who illegally cross the border without first seeking protection in countries along their route.
The bottom line: Desperate people have not stopped fleeing deteriorating political and economic situations in their home countries in the hopes of starting a new life in the U.S.
Go deeper