Restaurants embrace AI and robots — warily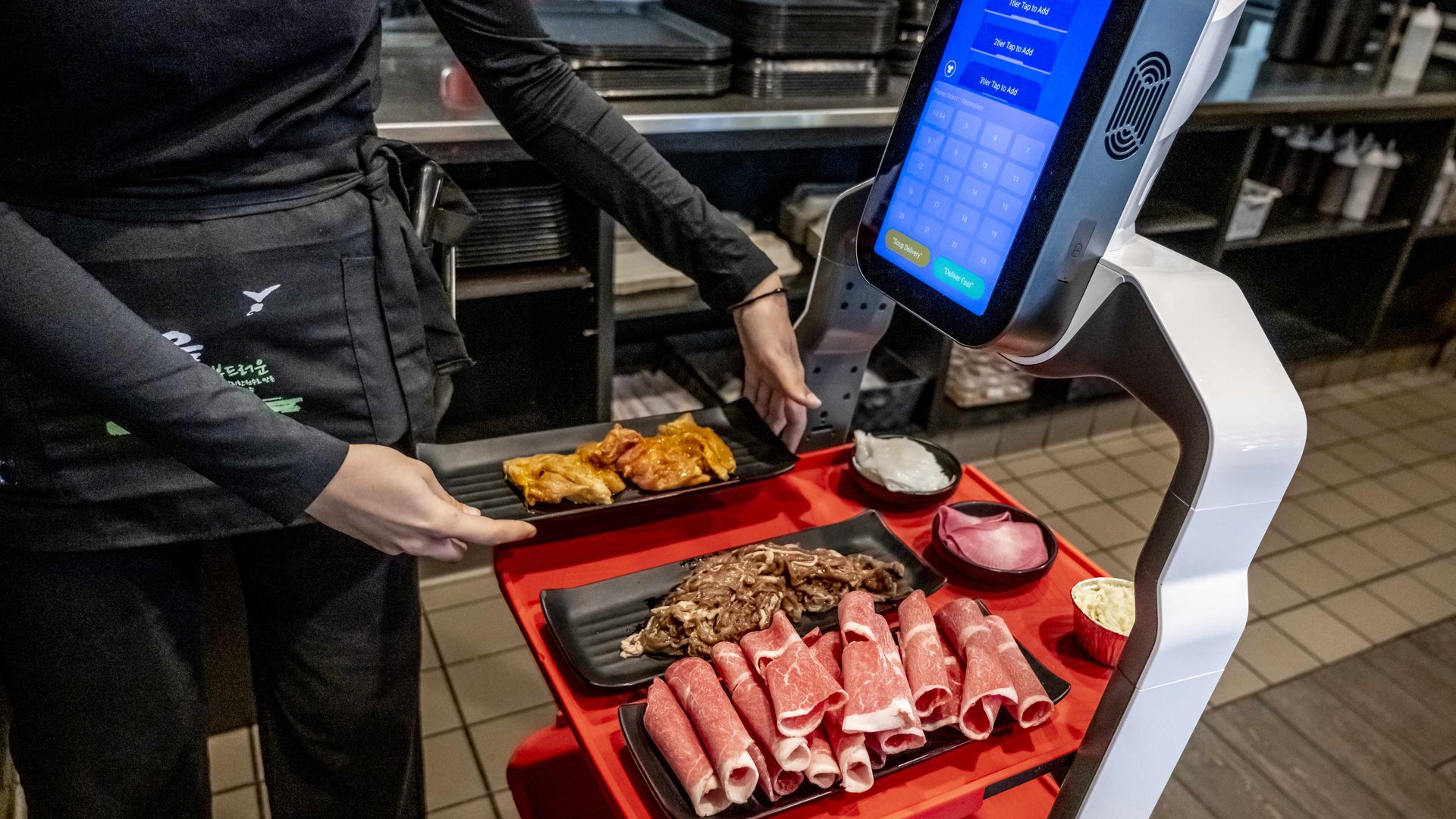 Wendy's, IHOP, Chipotle, Sweetgreen and other quick-serve restaurant chains are rapidly adding AI to their front- and back-of-house operations — while monitoring for embarrassing boo-boos and Big-Brotherish intrusions.
Why it matters: From the restaurant industry's perspective, these technologies are labor-saving at a time of worker shortages (which are steadily improving), and can goose the bill by encouraging people to order more.
From the customer perspective, AI can — theoretically — cut down on human error (like those walnuts you didn't want in your salad).
Or it can frustrate and annoy people, prompting them to complain on TikTok about, say, a rogue McDonald's drive-thru that thought they wanted 28 orders of Chicken McNuggets or nine sweet teas.
Driving the news: There's a mating dance going on between foodservice tech companies and quick-serve restaurants.
Wendy's teamed with Google Cloud to introduce voice automation at the drive-thru.
IHOP is also working with Google Cloud, offering personalized recommendations to people who order online. (How about some hash browns with those blueberry pancakes? Bacon?)
Chipotle is testing an automated system from a company called Hyphen that uses "intelligent dispensers" to plop toppings on bowls or salads ordered via an app.
Sweetgreen acquired Spyce, a robotic food-prep company, and is using its technology to speed up service by preparing salads faster, as the Wall Street Journal reports.
White Castle is using technology from SoundHound AI to automate drive-thru orders. (Axios tried it.)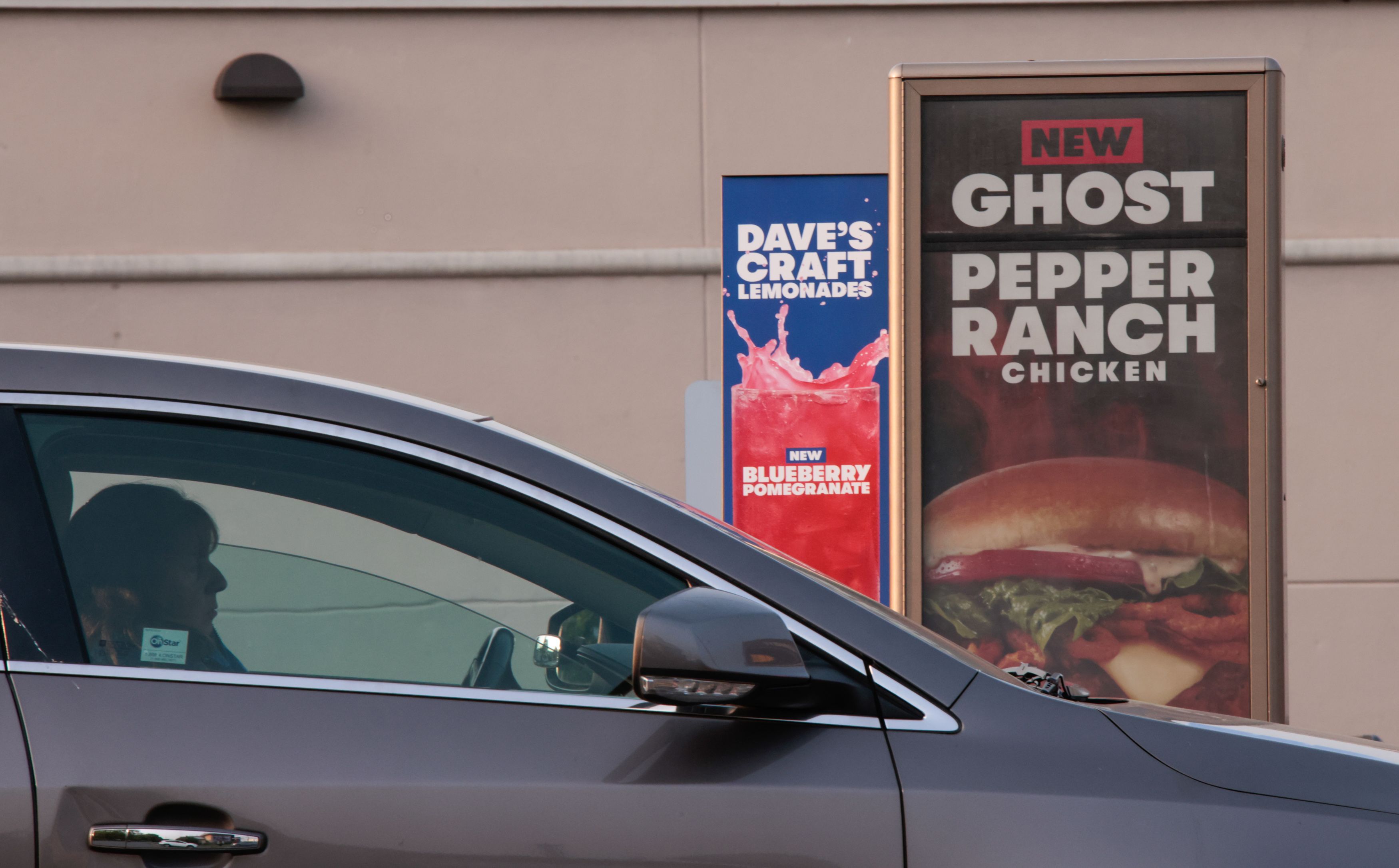 The big picture: AI has become the "biggest tech trend in QSR," or quick-serve restaurants, Nation's Restaurant News declared.
Wendy's and CKE Restaurants (parent to Carl's Jr. and Hardee's) are joining the drive-thru club of chains replacing humans with chatbots (White Castle, Del Taco, Panera, McDonald's and Sonic).
Consumer-facing technology is just the tip of the iceberg of how restaurants are using AI. Most deployments occur behind the scenes, in inventory management, worker scheduling and food safety.
What they're saying: "We really believe that Google is positioned to be the preferred partner for foodservice customers," says Amy Eschliman, Google's managing director of Cloud retail industry solutions.
The Google-powered recommendations engine that IHOP is using has also been embraced by retailers like Macy's, which use it, say, to suggest a top that goes with the skirt you picked.
"Discovery of new products is a key challenge for consumers — finding the right product that might go with another product," Eschliman said.
Separately, Pizza Hut and Domino's are "using our technologies to better understand their data and what their customers want," she said.
Zoom in: Preparing a salad or bowl "doesn't have the same art as guac prep or rolling a burrito," Curt Garner, Chipotle's chief customer and technology officer, tells OttOMate, which covers the automation industry.
"We think this task is better served by a machine, while an employee can deploy their time to operating the top makeline or prepping more fresh food."
Yes, but: Mishaps happen — and futuristic experiments often get discontinued.
"McDonald's tested a robotic fryer in 2019 but eventually shelved it," the Journal reports.
Anthony's Coal Fired Pizza & Wings recently pulled the plug on "Becky," its AI phone order-taker, because it (she?) didn't provide the gracious human hospitality the chain wants to associate with its brand.
"The idea of robots and all those things, while it maybe is great for garnering headlines, it's not practical in the vast majority of restaurants," McDonald's CEO Chris Kempczinski said last year on a conference call.
And using AI for personalization can easily go too far, as The Guardian notes: "Imagine that a guest makes a reservation, then the AI booking software researches the guest's social media feeds, dietary restrictions and preferences."
What's next: Expect to see a lot more automation and evidence of AI at quick-serve restaurants — and possibly backlash if there are problems or diners rebel.
Go deeper