China makes diplomatic push on Israel-Hamas war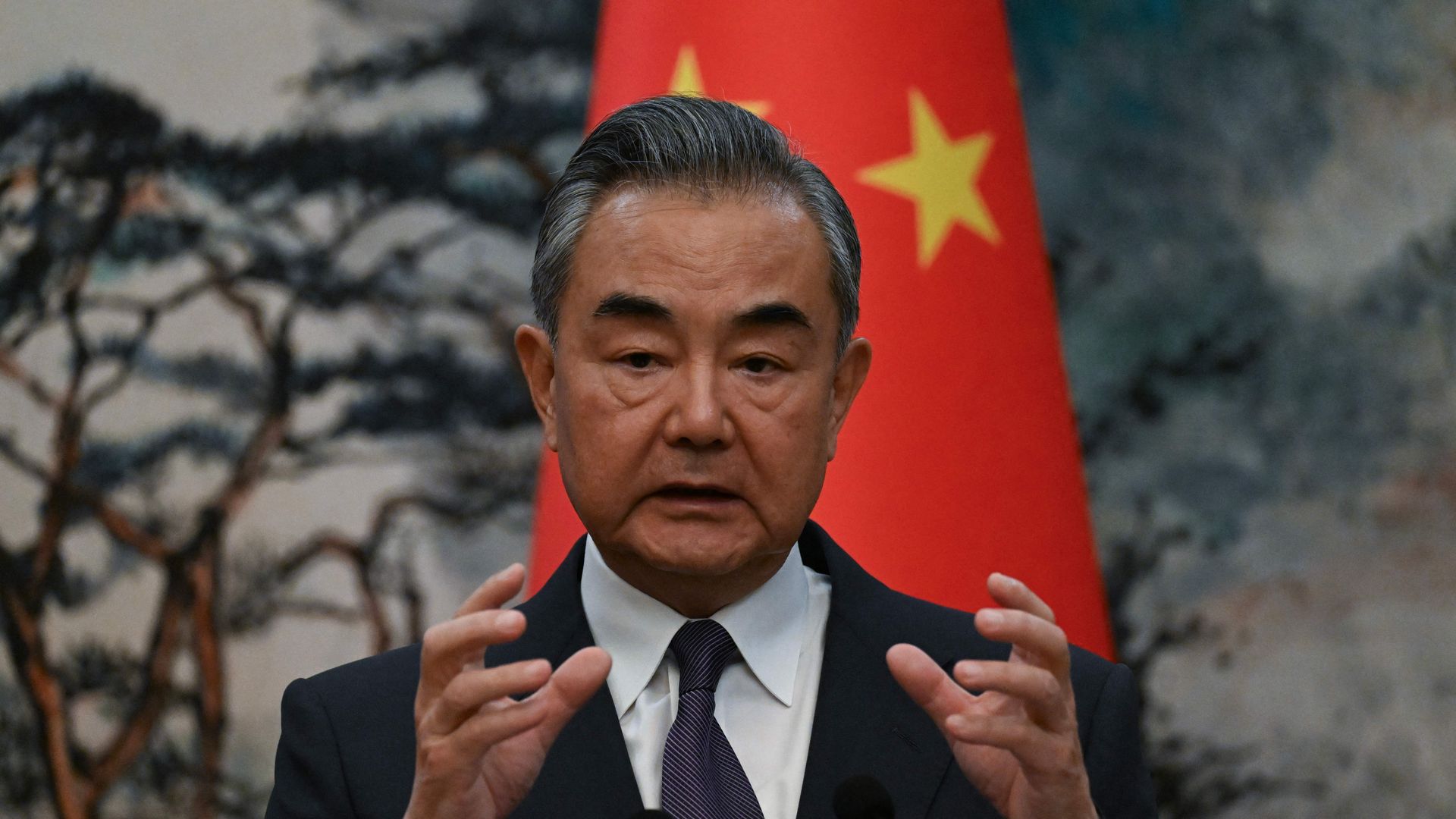 China's Foreign Minister Wang Yi is making phone calls all across the Middle East, the U.S. and elsewhere as Beijing pushes for a ceasefire and warns Israel against "collective punishment."
Why it matters: Beijing is presenting itself as a regional peacemaker while trying to capitalize on the soft power boost it may receive among Arab states and the global South for its criticism of Israeli government policies.
Chinese government officials have condemned violence against civilians but not denounced Hamas by name.
What they're saying: Wang spoke with U.S. Secretary of State Antony Blinken in a phone call over the weekend, calling for an "international peace conference" as soon as possible and warning the conflict "risks getting out of control."
Wang also spoke over the weekend with Saudi Arabia's foreign minister, saying that Israel's actions had "gone beyond self-defense" and violate human rights. Both agreed that an independent Palestinian state should be established.
Wang also held a phone call with Iran's foreign minister, who said Iran is ready to strengthen communication with China to help resolve the conflict, according to a Chinese readout of the call. Wang said China is willing to work with Muslim countries to speak with "one voice" on the Palestinian issue.
In a meeting in Beijing on Monday, Wang told Russian Foreign Minister Sergei Lavrov that the United Nations Security Council "must take action, and the major powers should play an active role." Wang also said an emergency humanitarian channel should be established.
Meanwhile at a UN Security Council meeting, China's permanent representative Zhang Jun called for a ceasefire, condemned violence against civilians, and urged Israel to "stop the collective punishment of the people of Gaza."
Go deeper