Patreon acquires livestream platform Moment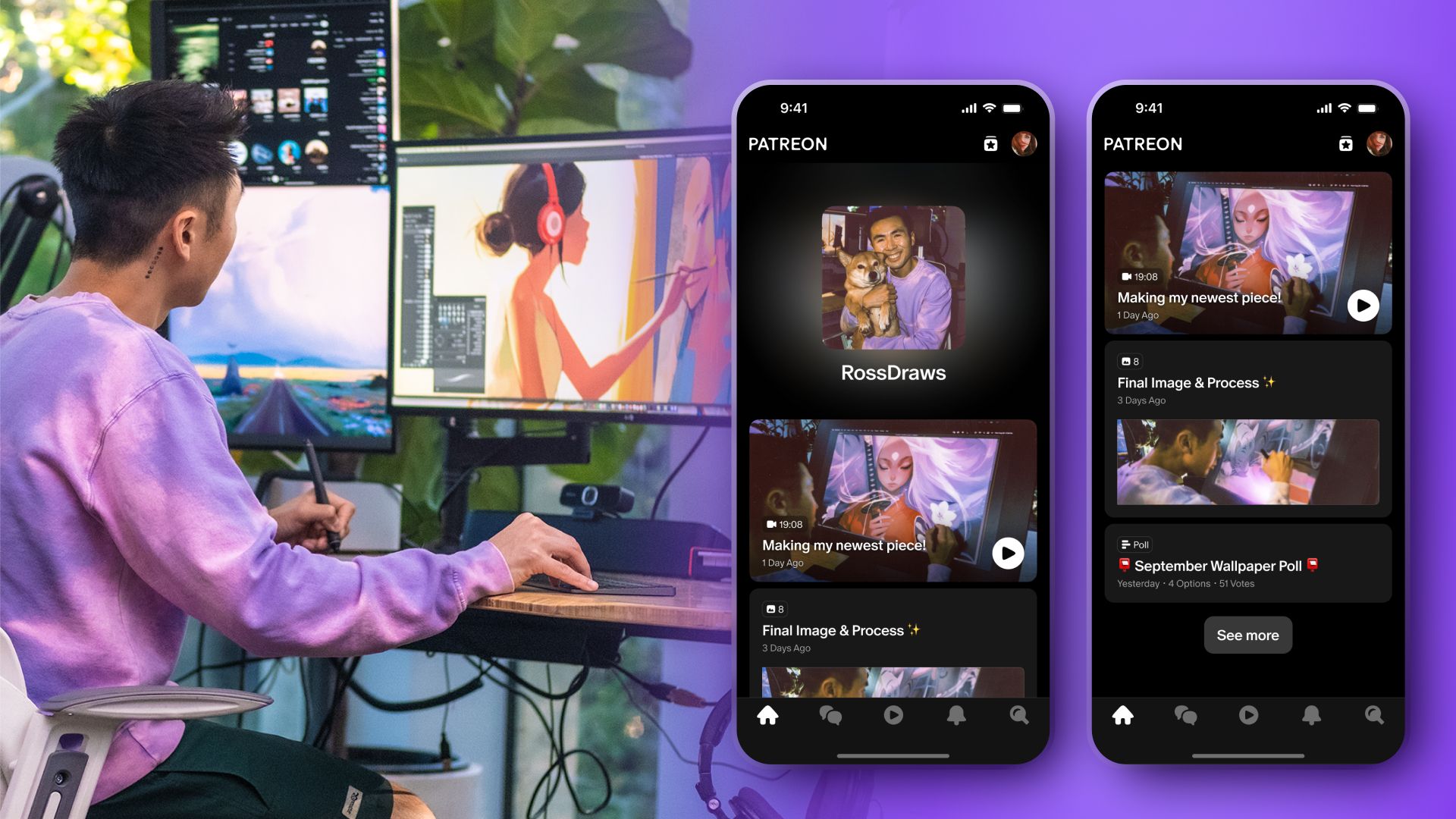 Patreon, which connects creators with paying fans, has acquired Moment, a livestream platform for events and ticketed experiences, Patreon CEO Jack Conte tells Axios.
Why it matters: The deal is part of a broader push by Patreon to provide services that strengthen creators' connections with their communities, in addition to facilitating payments between them.
Catch up quick: Moment, formerly called Moment House, was co-founded by CEO Arjun Mehta, COO Nigel Egrar and CTO Shray Bansal in Los Angeles in 2019.
The firm helps creators host live-streamed, ticketed experiences for their fans, like concerts, live podcast recordings and interviews.
The startup has raised $13.5 million, according to Crunchbase. Investors in its $12 million Series A round included Halsey, UTA Ventures, Zaiko and Forerunner Ventures.
Details: Patreon plans to fully integrate Moment's products and capabilities into its suite of services and tools for creators, Conte says.
The deal, which closed Monday, will bring all of Moment's employees to Patreon.
Financial terms of the deal were not disclosed, but Conte says the acquisition did not require regulatory approval, which is typically required for any U.S. deal above roughly $100 million.
Between the lines: Live-streaming is one of the top requested features from Patreon's creators, Conte says.
"Live experiences really tighten communities" and "make folks feel like they're a part of something bigger than themselves," he says. They also serve as "yet another form of revenue" for creators, in addition to memberships and commerce, he adds.
The big picture: The evolution of social media toward viral content trends has made it harder for creators to build communities with their supporters on social networks.
That dynamic inspired Patreon to build and acquire services beyond paid memberships, Conte says.
In the past few years, the firm has introduced new commercial features, including commerce products and community chat spaces between fans and creators.
Flashback: Patreon was co-founded by Conte and the firm's chief technology officer Sam Yam in 2013.
Its $155 million raise in 2021 valued the company at $4 billion. The company has raised more than $400 million to date.
After rapid growth during the pandemic, Patreon laid off 80 employees, roughly 17% of its workforce, last September.
Conte declined to answer whether Patreon is profitable or how much revenue it earns annually.
Be smart: Moment is the fourth product acquisition Patreon has made in the past few years, but it's unique in that it doesn't focus on memberships.
What to watch: Asked whether the firm is eyeing an IPO soon, Conte says he thinks it makes sense for Patreon to become a public company one day, but "we have no plans to do that right now."
Go deeper