AI is giving the growing space industry a boost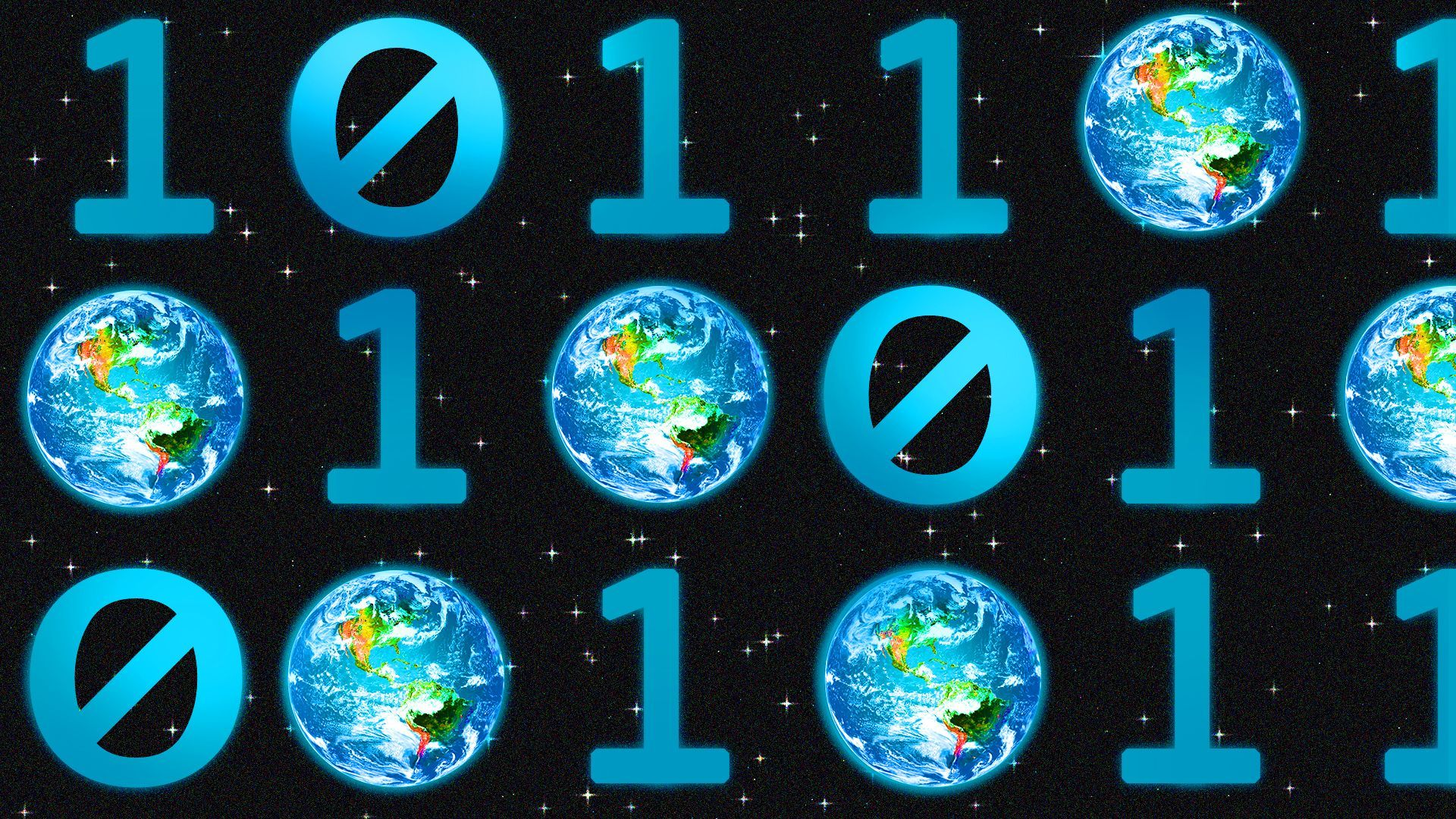 The AI boom could help fuel much-needed growth for the space industry.
Why it matters: Investment in the space industry has faced headwinds this year in line with broader trends, but as space companies look for new lines of funding, government contracts and private investment, AI could serve as a boon.
Companies that make use of and collect geospatial intelligence — photos and analysis of Earth — are enhancing their capabilities through advances in AI and machine learning.
"AI is a transformative technology that cuts across the space economy," Space Capital's Chad Anderson tells Axios.
"It is one of the trends that is helping to drive growth" in the industry, he added.
The big picture: Space companies have relied on machine learning and AI for years.
Picking out trends, like deforestation in the Amazon, and identifying objects of interest, like cars in a parking lot over time, are most easily done using algorithms that can locate what customers and governments need.
Years ago, companies provided huge amounts of data to government agencies to analyze and produce their own results. But today, companies are analyzing data for their customers directly.
In many cases, they aren't just paying for pixels anymore, they're paying for a service, Scott Herman, Maxar Intelligence chief product officer, tells Axios.
Between the lines: Part of the barrier to entry for new customers in the space industry has centered around the fact that data is difficult to access and hard to understand.
It also takes a while to build and test a model that could pick out a specific point of interest from a large dataset. (For example, finding new buildings as they pop up in a given area.)
But generative AI could change that. Instead of needing specific longitude and latitude coordinates or a unique algorithm built to solve a problem, a potential user could simply present a question in natural language and get a quick answer from an AI trained on vast amounts of geospatial data.
"Whether you're talking about deforestation or troop movements or ships ... you wouldn't want to build an individual model for all of those. But if you can satisfy that with one, more generic model, then that's amazing," Planet's Kevin Weil tells Axios.
Go deeper