Burned-out parents seek help from a new ally: ChatGPT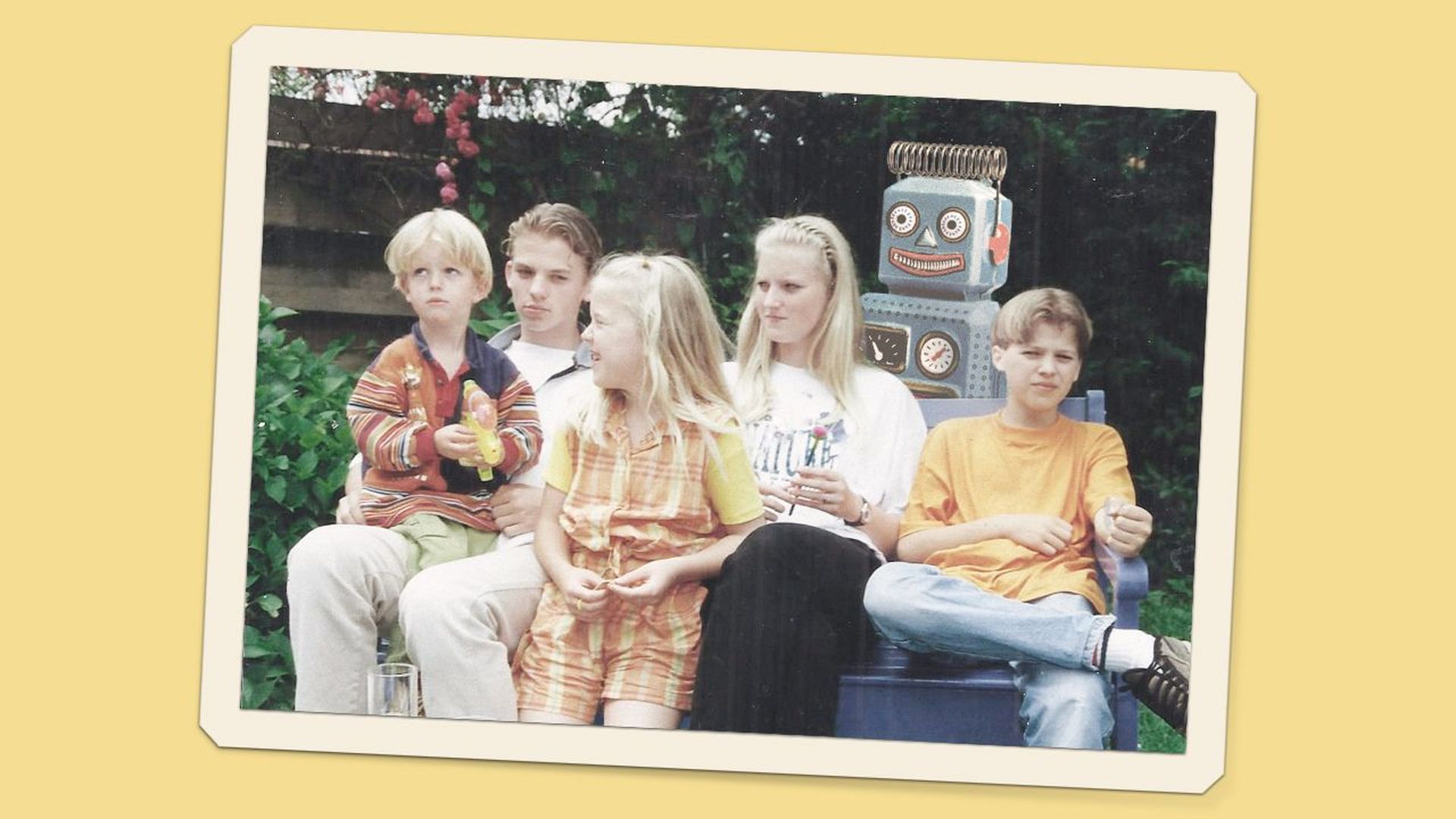 ChatGPT's latest job is to be mom and dad's brilliant sidekick. Parents of kids of all ages are using the chatbot to help raise their children.
Why it matters: The tool has the potential to ease the burden on burned-out, over-scheduled parents. But it's no replacement for a human's judgment — especially regarding what's best for their kids.
What's happening: ChatGPT excels at brainstorming and researching — both functions that can be uniquely useful to parents, says Celia Quillian, a product marketer in Atlanta who runs a TikTok account advising followers on creative ways to use the robot.
The chatbot could plan an 8-year-old's mermaid-themed birthday party in seconds, offering drink ideas like mermaid fruit punch — blue Gatorade with floating gummy fish — and snack ideas like seashell cookies.
It can conjure up a chore chart for a group of young siblings, tailoring the tasks so they're appropriate for each age. For example, a 7-year-old might start with picking up toys, while their 13-year-old sibling vacuums the living room.
It can even answer age-old questions that kids ask exasperated parents. Think, "Why is the sky blue?" The chatbot will feed you an answer fit for a 4-year-old.
Zoom in: Some parents are using the chatbot to navigate even bigger milestones in their children's lives.
Parents have used it to script "the talk" with young teens or draft a toast for their child's wedding.
What they're saying: Keith Foxx, principal at Foxxstem engineering services, regularly uses ChatGPT to connect to his third and youngest daughter, who's currently in 10th grade.
Foxx says his daughter struggled through COVID and now he connects with her by sending her inspirational texts or poems.
"I'll say 'Give me a 16-line poem for a 15-year old, from her dad. She needs motivation to go to school,'" Foxx told Axios.
Because he's able to get very specific in his prompts, the texts are personal. And if the result doesn't sound like him, Foxx gets even more specific.
"I may have a follow-up that says, '"This is good, but, you know, can you do it for an African-American dad?'"
Reality check: "The idea of using it for something meaningful like communicating with your kids" raises flags, says Yuko Munakata, a psychologist at the University of Colorado Boulder. "Parents know their kids way better than any AI system is going to be able to capture."
Kids, especially teens, will be able to tell when their parents are using their own words versus those of a bot. "It's this stilted, artificial thing," says Munakata. "All of the things that would make it special are not going to be there."
To this, Foxx argues that he keeps on prompting ChatGPT to get better results. He'll ask for responses from "a professional dad or a dad who really loves his daughter and spends a lot of time with her."
Foxx says he isn't trying to fool his daughter, just to connect. The last time he sent her a poem, he adds, she responded with "Thank you, Daddy" and a heart — "and then she was like, 'Did you use ChatGPT?'"
The bottom line: "It's like with every new technology. Take it with a grain of salt," Quillian says. "It's not an end-all, be-all."
Go deeper