Move over "LOL": Gen Z embraces "IJBOL"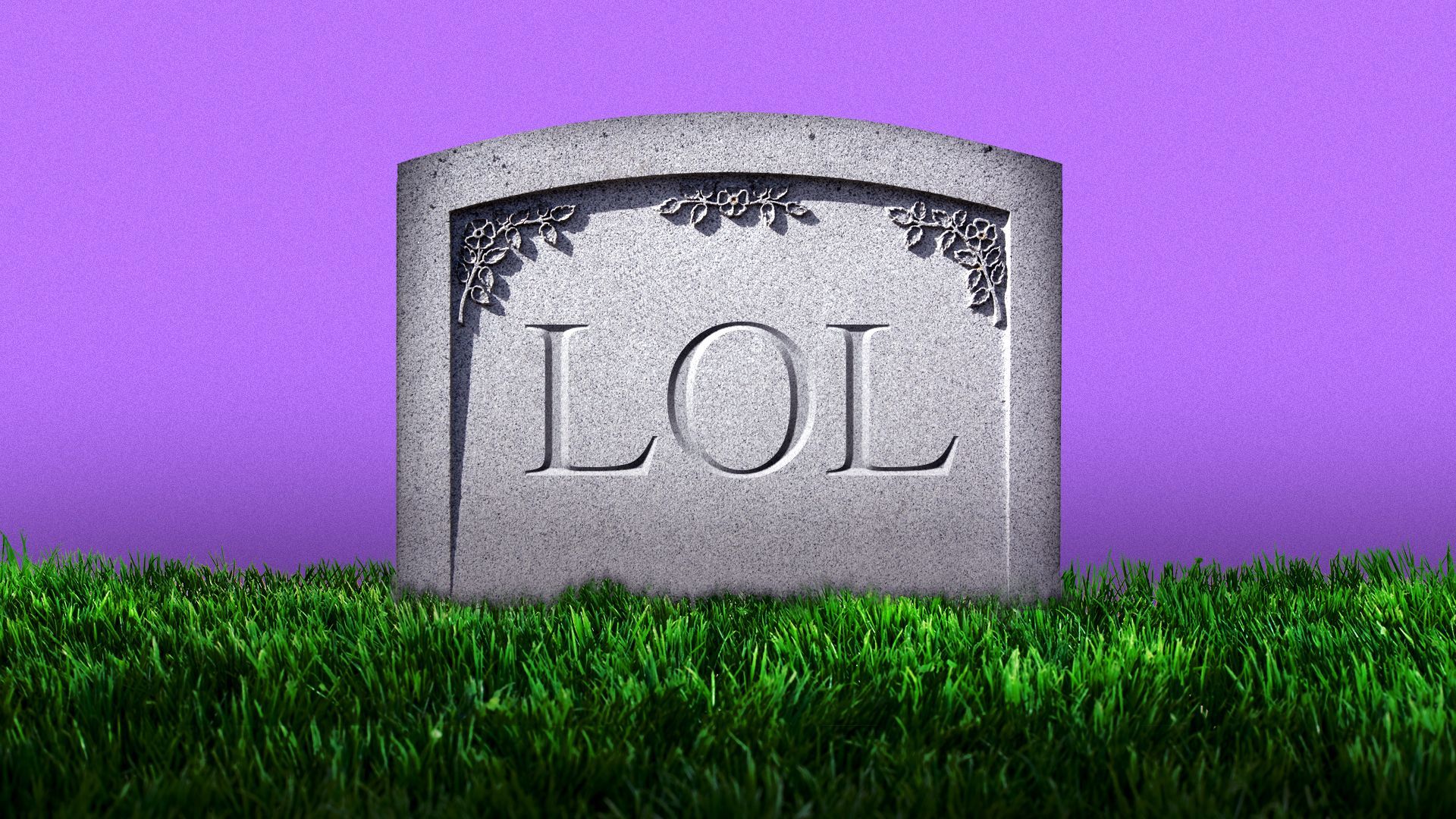 There's a new way to describe something funny on social media: "IJBOL," or "I just burst out laughing."
Why it matters: People online constantly look for ways to express exactly how they are responding to content, MaryLeigh Bliss, the chief content officer for youth research organization YPulse, told Axios.
"Since the beginning of communicating through chat, which is what Millennials grew up doing, we've been looking for ways to communicate this incredibly physical reaction to what we're experiencing, seeing, reading," she said.
State of play: K-pop fans are some of IJBOL's most prominent users, according to a search for the term on X.
Vice President Kamala Harris has become the face of memes surrounding the new acronym.
IJBOL accurately captures the feeling of going from quietly scrolling to letting out a burst of laughter, members of Gen Z told the New York Times.
Context: Young people are spending more time than anyone else on their phones, Bliss said. As a result, they have to convey the wide range of human experiences in text-based communication.
"It's all rooted in the amount of time that they are living online," she said.
Reality check: When internet trends become too mainstream, Gen Z stops finding them cool, Bliss said.
This means IJBOL, with increased prominence, may be used more ironically from here on out. It could see a similar fate to the crying laughing emoji, 😂, now widely considered cringe.
(To express a laugh through emoji, you should now use the skull, 💀, or tears, 😭.)
Flashback ... LOL: laugh out loud
LMAO: laughing my ass off
ROFL: rolling on the floor laughing
Go deeper: Internet usage skyrocketing among U.S. teens
Go deeper