Why Ron Shaich thinks Cava is prepared to be a public company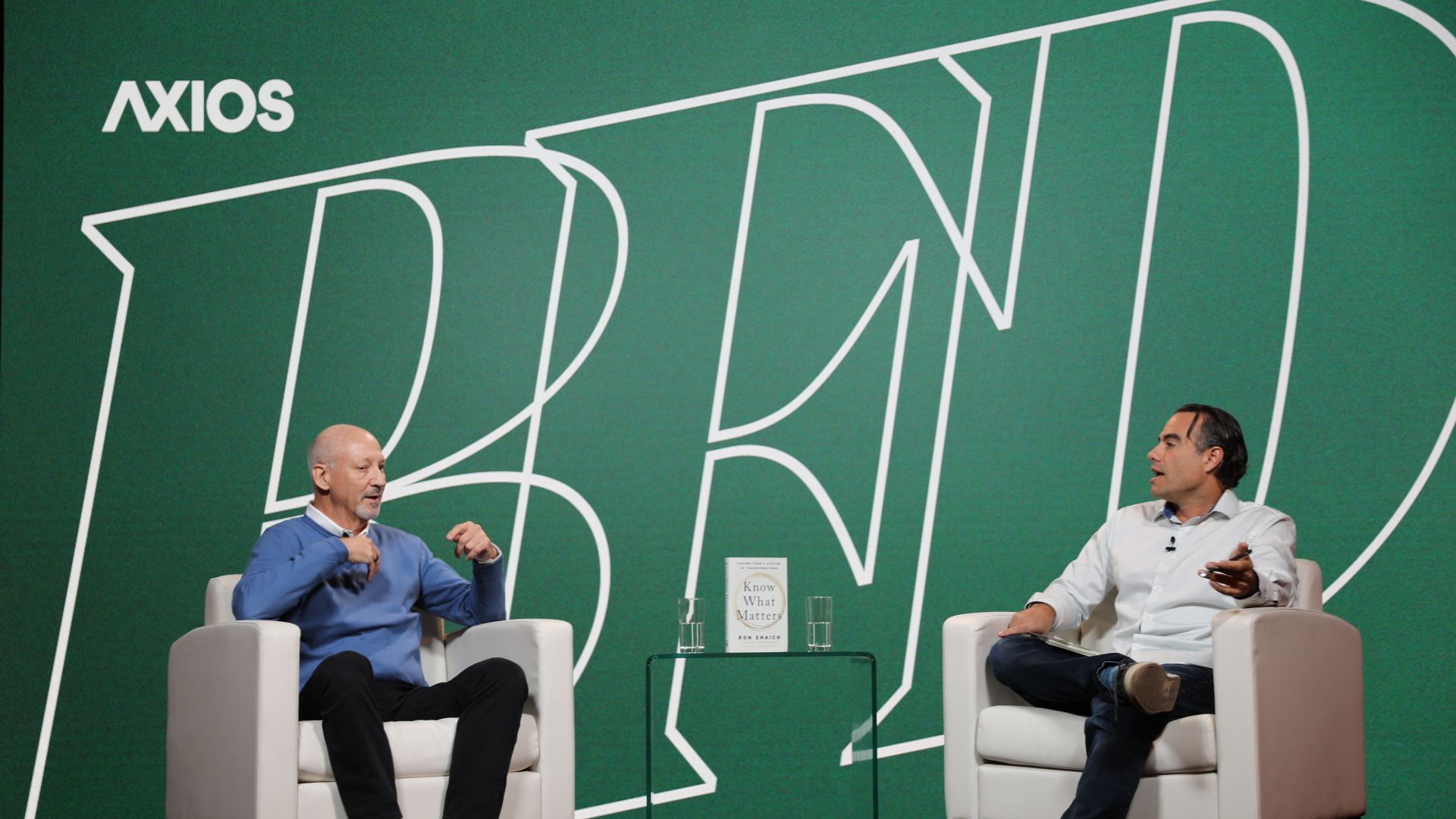 Cava chairman Ron Shaich said his company has what it takes to be a public company and took a jab at Sweetgreen, during Thursday's Axios BFD event.
The big picture: Shaich is arguably the creator of fast-casual dining, having founded and led Panera until its $7.5 billion acquisition by JAB in 2017.
He first invested in Cava when it was just a couple of stores, and helped negotiate its 2018 acquisition of struggling Zoe's Kitchen, which hyper-scaled Cava's business from 50 to 250 locations.
Shaich runs investment firm Act III, whose portfolio companies also include Tatte Bakery and Café and Life Alive Organic Café.
What they're saying: At the BFD event, he told Axios' Dan Primack that the Cava management team has been preparing to be public and they are ready.
"This business has a category in which it has the potential to own, which is dynamic and extraordinary," Shaich said of his Mediterranean fast-casual chain.
Primack asked about the differences between Sweetgreen and Cava noting Cava turned a profit last quarter and said "Sweetgreen hasn't turned a profit since well ever."
"I'm an old-fashioned guy I came alive in business when you didn't go public until you were profitable," Shaich said. "It's a crazy world. That's not a company prepared to be public. That's not a company that should be public."
Go deeper