Cava is Panera founder Ron Shaich's next act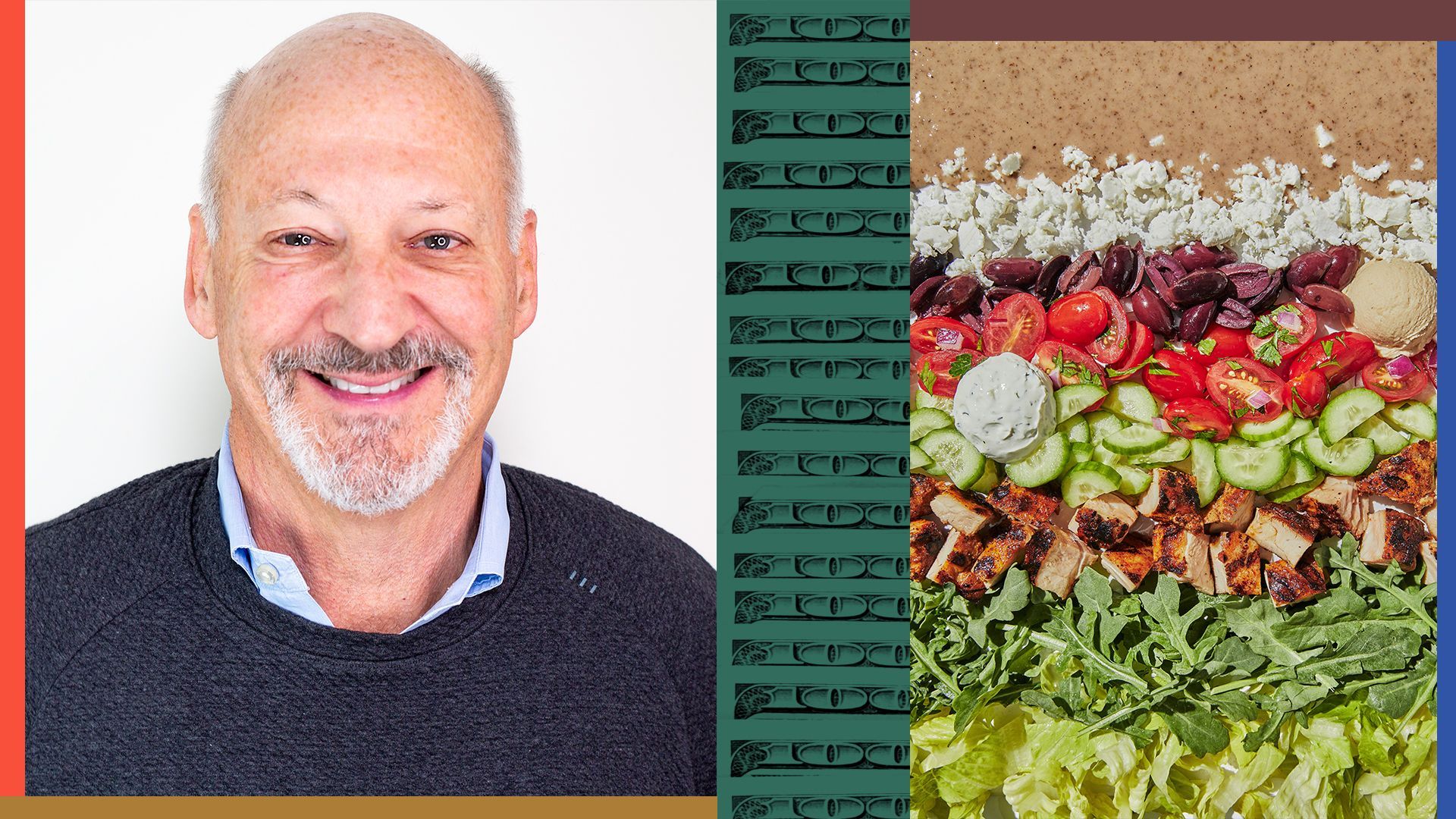 When Cava ended the IPO market drought last week, and saw its stock soar in early trades, it wasn't a surprise to company chairman Ron Shaich. After all, he'd done this before.
The big picture: Shaich is arguably the creator of fast-casual dining, having founded and led Panera until its $7.5 billion acquisition by JAB in 2017.
He first invested in Cava when it was just a couple of stores, and helped negotiate its 2018 acquisition of struggling Zoe's Kitchen which hyper-scaled Cava's business from 50 to 250 locations.
Shaich now runs an investment firm called Act III, whose portfolio companies also include Tatte Bakery and Café and Life Alive Organic Café.
On Monday I sat down with him at a Tatte in suburban Boston, where Shaich was returning home after IPO week in New York. Takeaways:
Cava: Shaich says that his initial attraction was the company's food focus, given that the Mediterranean diet is considered the country's most popular and physician-recommended diet.
"Bold flavors that, for many Americans, are different but still safe."
He believes that each fast-casual niche can support up to two winners, and that Mediterranean didn't have one before Cava. "They key is having authority ... We often co-located Panera next to Starbucks, because we knew they had authority on beverages and we had it on food."
Act III: Shaich took around $300 million of his Panera fortune to form the firm, which operates very different than most other venture capital or private equity shops. And not just because it employs a former activist investor who attacked him while still at Panera ("I found him to be very smart.").
Rather than just leading a Series A or Series B round, Act III typically commits money over the long term. Effectively, upfront commitments on annual capital investments that let the founder focus on the business instead of fundraising.
The only exception in Act III's portfolio was Cava, because it already had outside investors.
The firm also provides operational support from Shaich's partners, most of whom worked with him at Panera or other businesses.
Act III's lack of limited partners lets it play for the long-term, and he doesn't believe that IPO are always appropriate. "If you invest in great founders and help them run great businesses, the value creation will take care of itself."
Fun fact: Shaich first invested in Tatte while still running Panera, thinking it could become an upscale sister brand (e.g., Banana Republic to Panera's Gap). As part of the JAB acquisition, he negotiated a carveout.
Look ahead: The most interesting Act III portfolio company might be Level 99, a unique cross between Dave & Buster's and escape rooms with a craft brewery and chef-made food thrown in.
The pilot location once was the second floor of a shopping mall Sears. It includes 60+ small rooms, within each are bespoke physical and/or mental challenges that appeal to both kids and adults.
A second location is coming soon to Providence, Rhode Island.
The bottom line: I tried to buy my own coffee. But Shaich, who began his career by opening a cookie bakery in downtown Boston, wouldn't let me. "Come on, I own the place."
Go deeper