How WeightWatchers is joining the cultural shift on obesity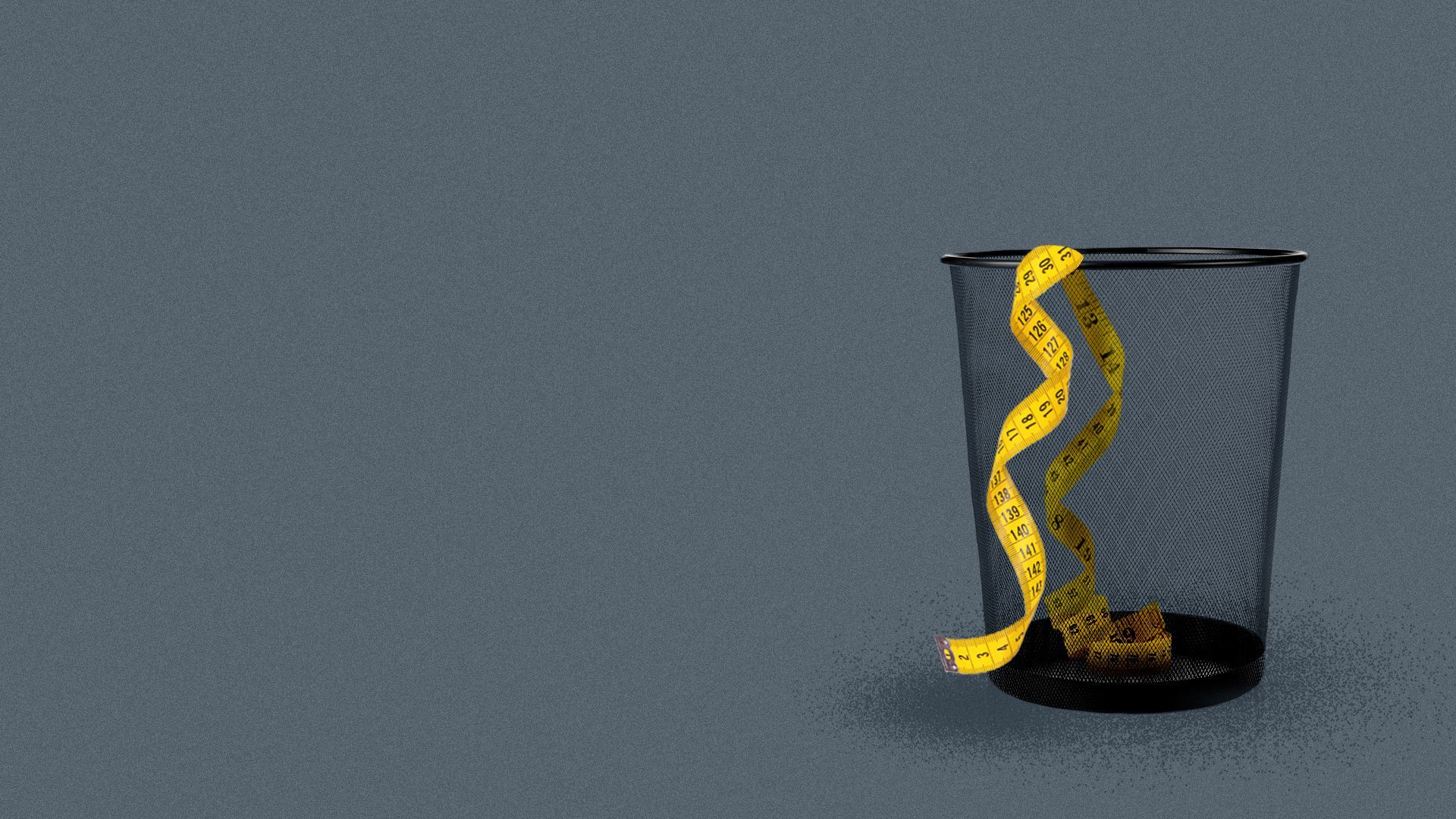 Sima Sistani, CEO of the storied WeightWatchers brand, has become well-practiced at saying three little words: "We were wrong."
Driving the news: At the annual HLTH conference in Las Vegas, Sistani once again explained how a company that's long preached self-restraint and behavioral change is embracing blockbuster weight-loss drugs like Wegovy and Ozempic.
"For years, we've said 'it's choice, not chance.' That was wrong," Sistani told Axios.
"And I think that we have to be the first to admit where we were wrong so that we can be a part of the change," she said. "Anybody who took that as a moral failing, we want to change that and say, 'No, no, it wasn't you.'"
Why it matters: The move illustrates the way obesity has come to be viewed as a chronic illness treatable by drugs that could account for tens or even hundreds of billions of dollars of sales within a decade.
But while the strategy has been cheered by investors, it's left some longtime customers feeling betrayed. And it comes while health experts still are trying to better understand possible health risks connected to the treatments.
Zoom in: The company, rechristened WW International in 2018, this spring acquired telehealth company Sequence for $132 million.
Sequence connects patients with doctors who can prescribe much-touted GLP-1 drugs like Wegovy and Ozempic. (Ozempic, a diabetes drug, is often used off-label for obesity.)
Some analysts say the arrangement could save the venerable brand after years in the doldrums and generate hundreds of millions of dollars in new revenue through an expanded customer base, per Insider.
A long-term goal is to persuade Medicare to cover the medications for weight loss — something that congressional scorekeepers last week said could swell program costs.
"Right now, these medications, as part of Medicare Part D, are in the same category as hair-loss meds, Sistani said. "That's what I'm talking about. It's trying to shift the conversation from vanity and a preoccupation within this to actual health."
Zoom out: WW isn't alone. Weight-loss app Noom, which also began offering access to anti-obesity meds earlier this year, announced Monday at HLTH that it is expanding that service to its employer benefits program.
"We have biology meeting psychology to treat obesity as a chronic medical condition," Noom's medical director Linda Anegawa told the gathering.
Clinicians review patients' detailed background information along with labs to evaluate their metabolic needs, develop a care plan, and when necessary, prescribe medications.
That "may or may not include GLP-1s in a responsible and medically appropriate way," Anegawa said.
The bottom line: "I think it's possible we're underestimating weight loss as a category," Guy Friedman, CEO of telemedicine platform SteadyMD, told Axios. "The therapies there — I think that's gonna be consequential for society. That's gonna be a big piece of 2024 and beyond."
Axios' Health Tech Pro editor Claire Rychlewski contributed to this report.
Go deeper