Communication lessons from X CEO Linda Yaccarino's Code appearance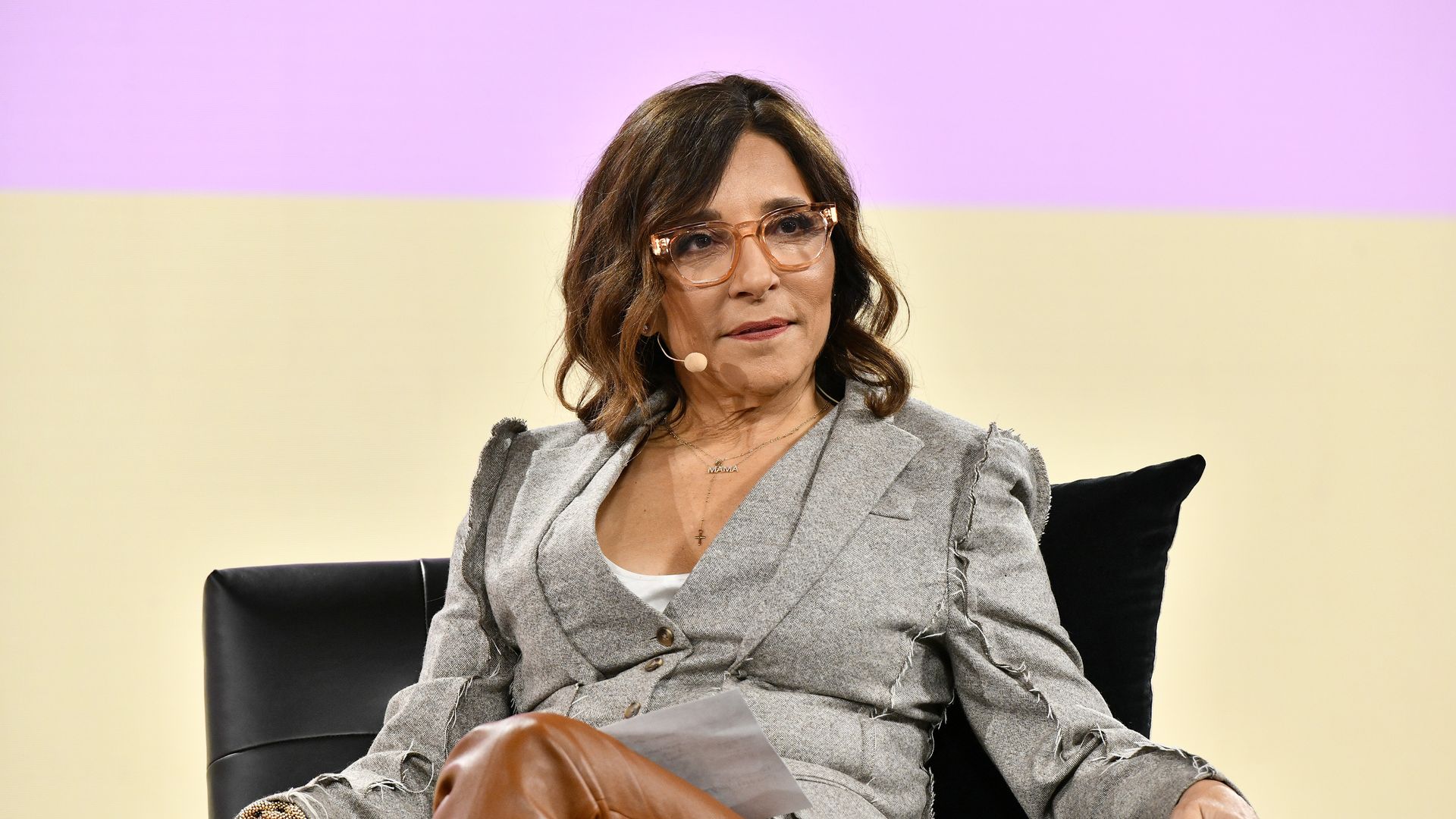 Communication professionals are in a tizzy gaming out how they would've responded if they were flacking for X CEO Linda Yaccarino after her flubbed interview at last week's Code Conference.
Why it matters: Her showing is an example of what not to do when caught by surprise and publicly baited with a last-minute addition to the agenda.
Catch up quick: At the conference, Yaccarino and moderator Julia Boorstin of CNBC were knocked off-kilter after Twitter's former head of trust and safety Yoel Roth was added.
In an on-stage interview with tech journalist and Code conference co-founder Kara Swisher, Roth described the social platform as "worse" under Musk's reign and called X's current trust and safety measures into question.
When Yaccarino took the stage two hours later, her first words were: "Where am I going?" while looking for her mark. That sentence set the tone for the rest of the conversation.
Forty-five minutes later, it was unclear what her message was and where she — and X — were going.
What they're saying: Many communication experts Axios spoke with said that Yaccarino's appearance was a lesson in what not to do.
She lost the crowd with her combative tone, spent too much time addressing Roth's claims as opposed to pushing her own messaging, jumbled her numbers, provided no evidence to rebuttals and seemed unprepared to answer basic questions about the future of the platform.
"Roth's appearance aside, it's unclear what her objective was when taking the Code stage. If it was to restore confidence and trust, she failed," said a tech communications lead in attendance.
Reality check: This is deeper than poor media training — you can't PR your way out of bad numbers and an impossible job.
As one long-time communications executive told Axios, "No amount of strategic communications can help if the business isn't performing, so don't do press until you have something tangible to point to."
"Even great media training won't solve endemic problems at X, but Linda coming off as a competent, strong CEO for this and whatever her next chapter is — that's worth the effort," communications expert Allison Braley wrote in a post.
State of play: In addition to Code, Yaccarino has participated in interviews with CNBC and Financial Times and attended many closed-door meetings with top advertisers and business leaders during her first 100 days.
These private, off the record events — like Proem Asset Management's recent Khanference — is where she performs best, according to those in attendance.
Be smart: Because X is a privately held company, Yaccarino is not obligated to disclose the state of the business.
What's next: Today, Yaccarino is scheduled to meet with the seven banks that backed Musk's acquisition of X (then-Twitter) and share the financial health and future of the company, according to Financial Times.
As Puck's William Cohan points out, "If the X projections she's going to share have any credibility to them — a big if, especially after Yaccarino's evasive performance at Code — it could well determine whether the big Wall Street banks can finally sell off the Twitter debt without totally losing their shirts in the process."
Go deeper