Rates keep surging, but the Fed keeps quiet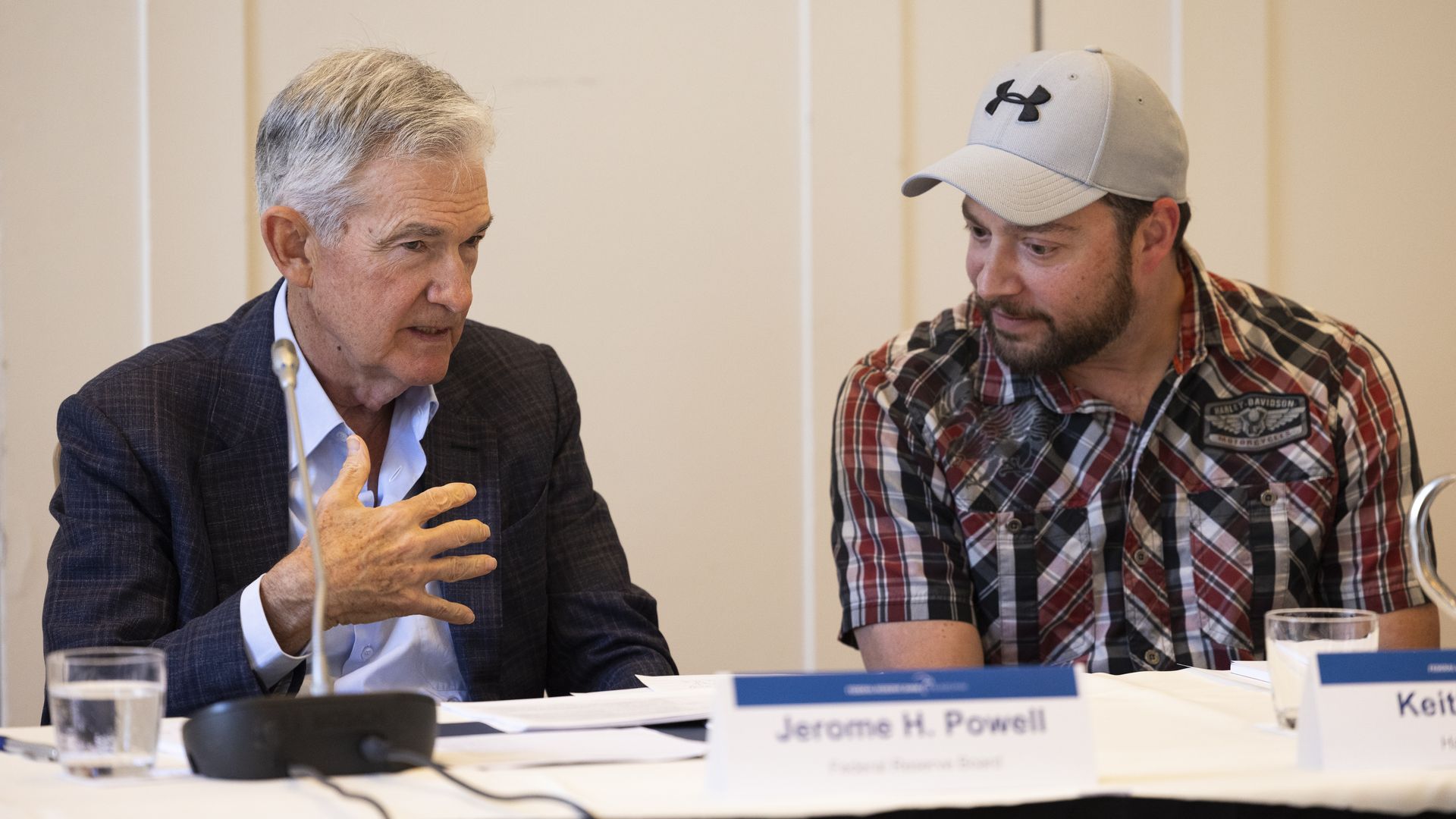 We've noted several times recently that a remarkable rise in longer-term bond yields over the last few months is likely to put a damper on growth, pummel the housing market and strain America's fiscal situation. It hasn't let up so far in October.
Driving the news: The rates surge has continued this week, with the 10-year Treasury yield up to 4.78% at noon ET on Tuesday, up from 4.57% on Friday.
It is driven not by higher inflation expectations but by higher real, inflation-adjusted rates.
The yield on a five-year inflation-protected Treasury was 2.57% Tuesday morning. In its two-decade history, that security has only been higher briefly in 2007 and during the 2008 financial crisis.
The topic has been met with a deafening silence from top Federal Reserve officials. In the absence of any pushback, bond traders seem to assume that even the steep run-up in rates won't cause the central bank to back off its "higher-rates-for-longer" intentions.
Yes, but: Bowman and Barr are more focused on bank regulation, so they usually would not be the officials to communicate a monetary policy message.
And Powell's events have been a roundtable with teachers and a meet-and-greet with ordinary Americans in Pennsylvania, not the venues where he would typically send a policy signal.
Go deeper: Our colleague Matt Phillips notes an important shift underneath the bond market's moves. Investors in longer-term Treasury bonds are now demanding a "term premium" that had been negative in the last couple of years.
Go deeper