Novavax shots to join COVID vaccine rollout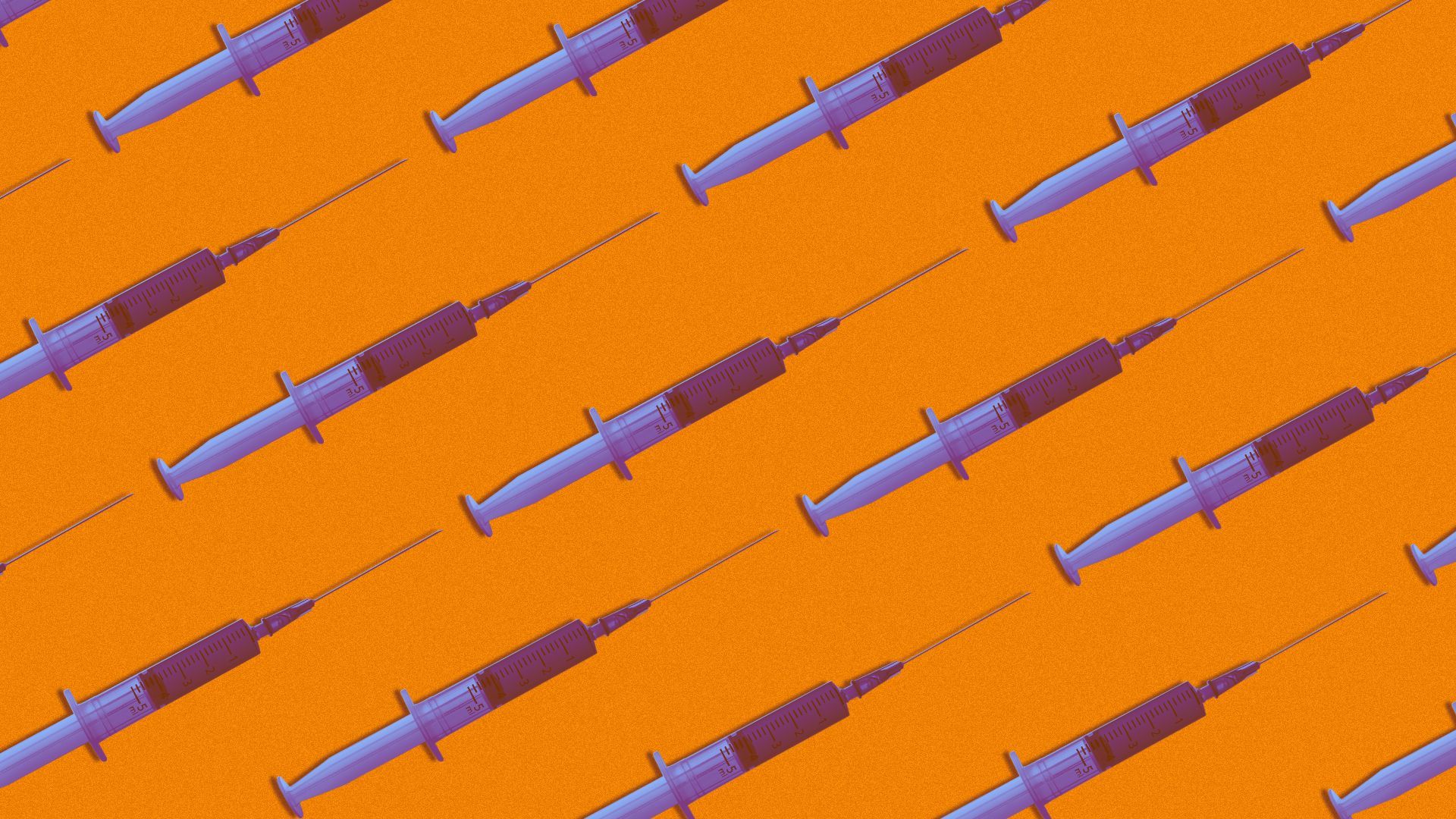 The COVID vaccine rollout will soon include a third option, after the Food and Drug Administration on Tuesday authorized an updated Novavax shot for emergency use in people age 12 and older.
Why it matters: Novavax's product will be the only non-mRNA COVID-19 vaccine available in the U.S. and could ease logistical issues that have disrupted the rollout amid a surge in new cases.
The FDA authorization was the last regulatory hurdle for Maryland-based Novavax. The updated vaccine is covered under recommendations the Centers for Disease Control and Prevention issued in September.
Catch up quick: The FDA and CDC last month greenlit mRNA shots from Pfizer and Moderna for people ages 6 months and up that target the XBB.1.5 variant, which was the dominant strain circulating earlier this summer. Scientists think that the shots will also protect against newer variants.
Novavax's protein-based vaccine uses a more traditional technology that injects a version of the COVID spike protein into the body, leading to the production of antibodies and T cells.
Protein-based vaccines like Novavax's are easier to store than Moderna or Pfizer's mRNA-based vaccines.
The FDA authorized an earlier Novavax shot a year ago as a booster for people who couldn't get or didn't want an mRNA vaccine.
What they're saying: "Today's authorization provides an additional COVID-19 vaccine option that meets the FDA's standards for safety, effectiveness and manufacturing quality needed to support emergency use authorization," Peter Marks, director of the FDA's Center for Biologics Evaluation and Research, said in a statement.
"Novavax's authorization today means people will now have the choice of a protein-based non-MRNA option to help protect themselves against COVID-19, which is now the fourth leading cause of death in the U.S.," Novavax CEO John Jacobs said in a statement.
The company said it expects doses will be available nationwide at thousands of locations in the coming days.
Go deeper