The cheesecake factor: Why these restaurants can reveal a mall's financial success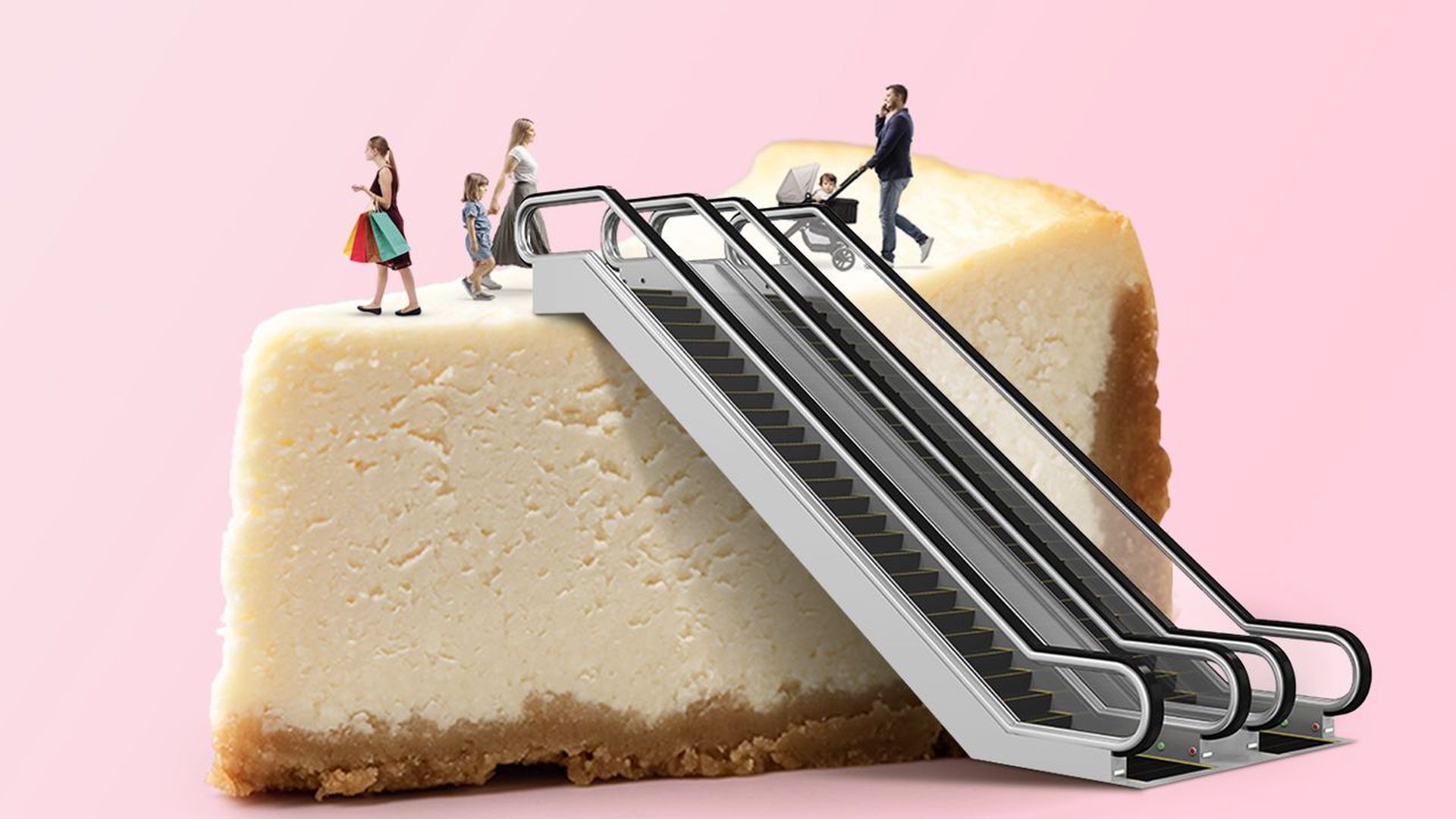 Call it the cheesecake factor — the presence of a Cheesecake Factory restaurant in a mall is an indicator of the mall's financial health, a new paper all about malls from Moody's Analytics finds.
By the numbers: About 93% of loans backed by malls with a Cheesecake Factory are current on their payments; compare that to around 72% of those without the restaurant.
Zoom out: The presence of certain stores within a mall — like a Lululemon or an Apple store — can be "an unscientific measuring stick for the prospects of one mall over another," writes Matt Reidy, director of CRE economics at Moody's.
To wit: "People go to the mall to go to Apple. They don't go to a mall and end up at Apple," Reidy said. He noticed the same pattern for Cheesecake Factory, the chain restaurant known for its enormous menu and, well, all the cheesecakes.
Reidy wrote the paper titled "Get In Loser! We're Going Shopping!: Checking in on US Malls," in honor of "Mean Girls" Day, aka Oct. 3 — a day mentioned in the 2004 movie that lives on as a meme to many.
P.S. The mall featured in the movie, Westfield Old Orchard outside of Chicago, does have a Cheesecake Factory.
Go deeper