Exclusive: VC firms working with D.C. to "self-regulate" AI startup investing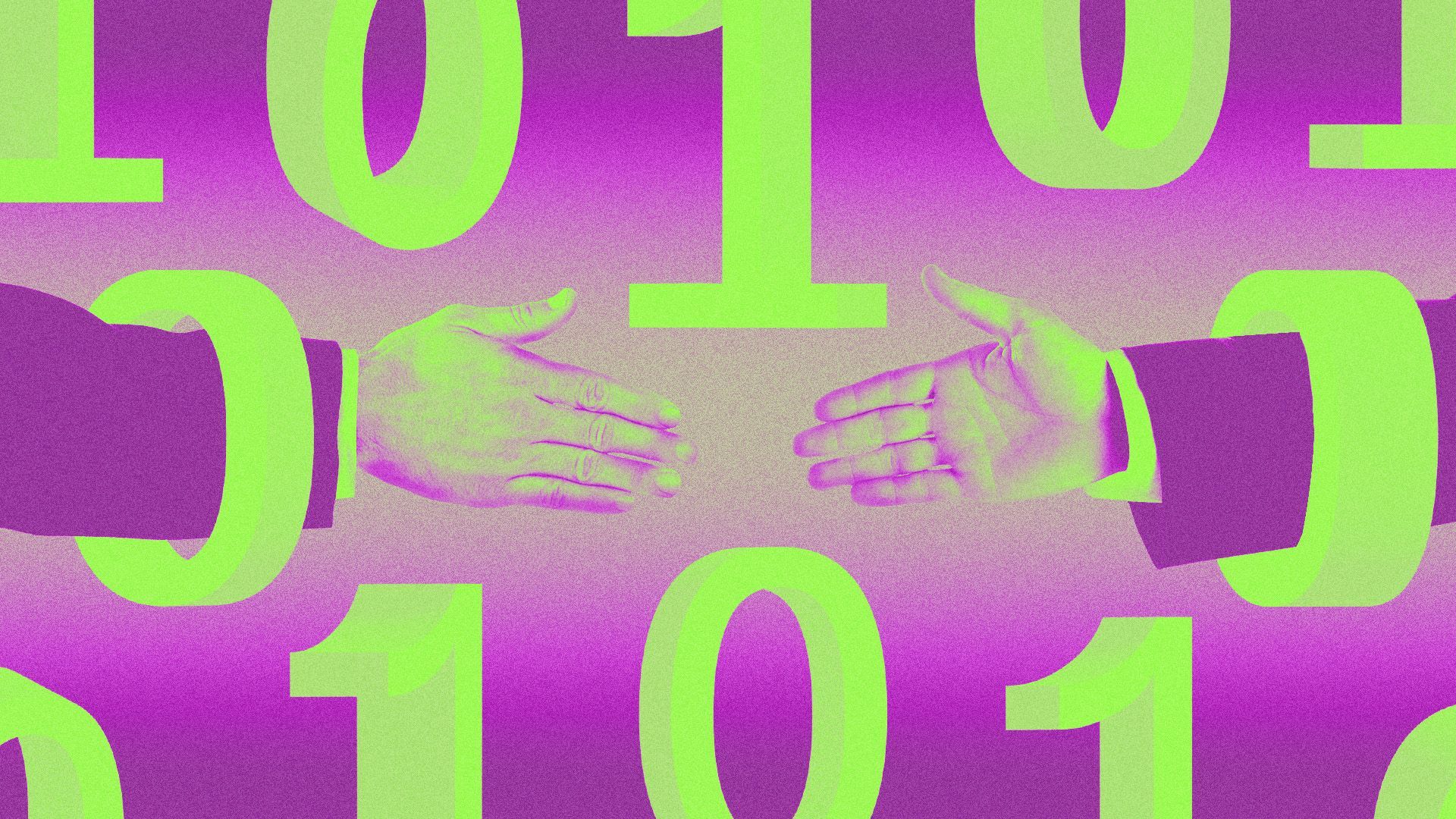 A group of venture capital firms is working with the U.S. Commerce Department to develop "responsible AI" guidelines for themselves and their portfolio companies, Axios has learned.
Why it matters: This effort is designed to cover thousands of current and future startups, whereas most other AI self-regulation talks have been limited to Big Tech companies and major AI model vendors.
It's also an attempt to correct for the "move fast and break things" philosophy that drove the rise of social media technologies, without considering second or third-order effects.
What to know: The current framework, which is being designed by a diverse set of stakeholders, asks VC firms to consider certain commitments when conducting due diligence, and also that they encourage portfolio companies to do the same.
The top tentpole is a commitment to "responsible AI," which includes "establishing internal AI governance processes, mitigating risk, protecting privacy, and prioritizing security."
Firms and portfolio companies also are asked to foster transparency about decision-making, audit and test for product safety and make regular and ongoing improvements.
Behind the scenes: Dozens of firms are said to have signed so far, including Bain Capital Ventures, General Catalyst, Lux Capital, Mayfield and IVP.
The organizer is Responsible Innovation Labs (RIL), a coalition of investors and tech execs that first became known for its work around the collapse of Silicon Valley Bank.
What they're saying: "Every company will eventually be an AI company, like every company was a mobile company, and they're all going to be using these models that are effectively black boxes," says Hemant Taneja, a co-founder of RIL and managing partner of General Catalyst. "So the question is how to use AI responsibly to deliver core services, in everything from education to financial wellness to education."
A senior Commerce Department official adds: "Commerce provided feedback to Responsible Innovation Labs regarding our Department's priorities because we believe voluntary commitments from industry represent a necessary and impactful step in the development of responsible AI standards. These commitments are critical first steps that can serve as a bridge to regulation. We're encouraged to see venture capitalists, startups, and business leaders rallying around this and similar efforts."
The bottom line: Venture capitalists don't typically have equity control of their portfolio companies, although they can collectively hold majority stakes.
So this is less about forcing mechanisms and more about how to create foundational company cultures around AI, and to encourage a VC ecosystem that's swimming in the same direction on tech's biggest platform shift in a generation.
It's also about heading off top-down government regulation that some VCs worry could impede tech innovation and, consequently, investment returns.
Go deeper