Safety-net providers bought a record $53.7B of discounted drugs: report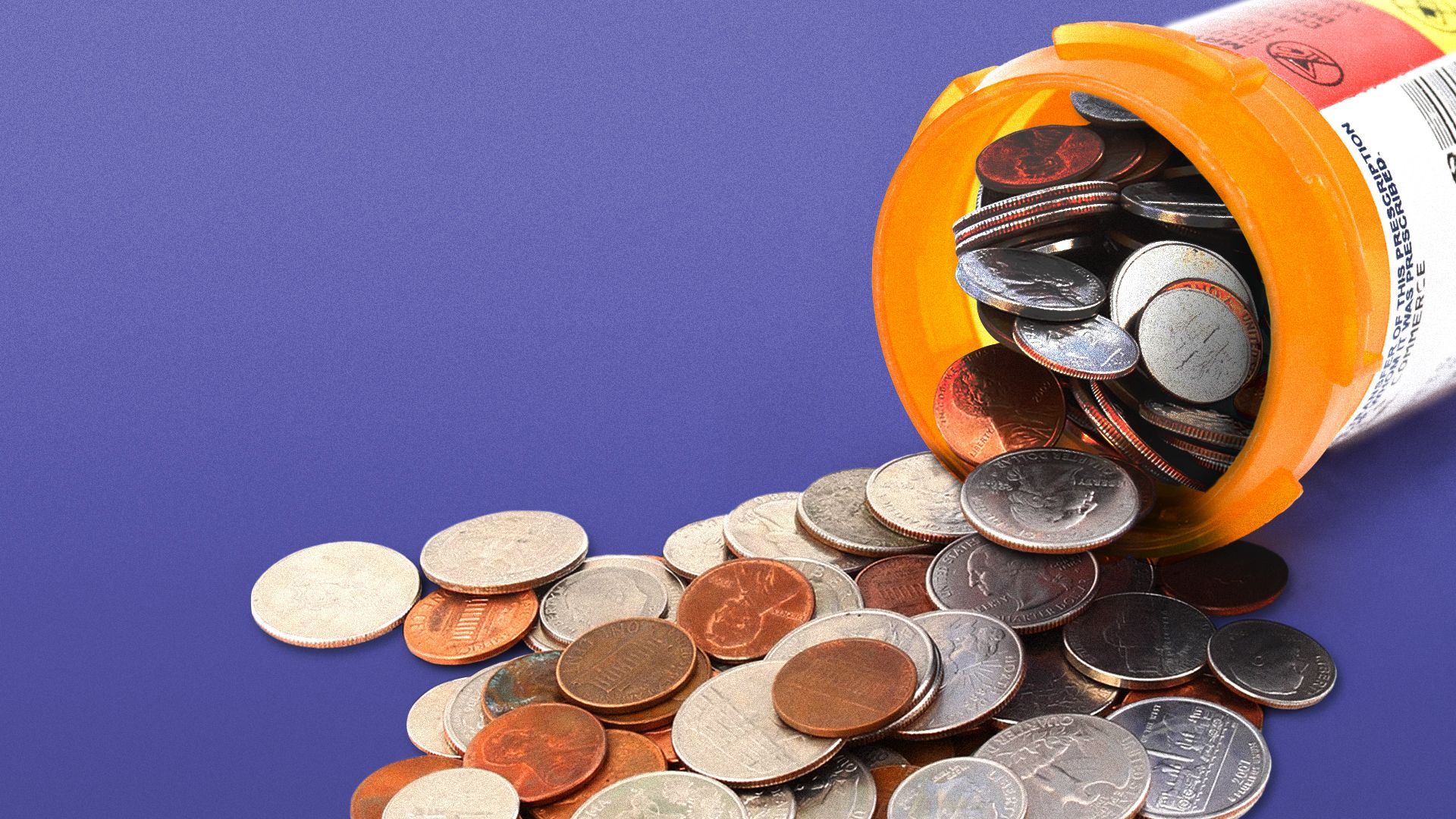 Safety-net providers bought a record $53.7 billion worth of medicines under the federal drug discount program last year — a 22% jump over 2021 that came while drug price growth lagged behind overall inflation, according to a published report.
Why it matters: The report in the trade publication Drug Channels draws into question claims from some program advocates that drugmakers' business practices are eroding the health care safety net.
What they found: Purchases from hospitals and other entities in the 340B program rose $9.8 billion in 2022, to $53.7 billion, according to government vendor data obtained under the Freedom of Information Act.
The difference between list prices and discounted 340B purchases also grew $2.6 billion, to $52.3 billion.
Hospitals made up 87% of 340B purchases for 2022, but every category of 340B-covered provider experienced double-digit growth.
Between the lines: The government estimated that at least $470 million of the purchases came in above the ceiling price for 340B drugs due to restrictions drugmakers have placed on which pharmacies can dispense drugs in the program.
That's well below the figure quoted by 340B lobbyists, Drug Channels noted.
But the advocacy group 340B Health countered that the government's estimate does not include the drugs that 340B program participants could not purchase at the discount due to drugmaker restrictions, which account for significant losses to safety-net hospitals.
It estimates that 21 manufacturers are responsible for $8.4 billion in potential savings that could be lost if the restrictions become permanent.
Catch up quick: The 340B program requires drugmakers to give big discounts on outpatient drugs to providers that serve low-income patients.
The program has grown significantly since its inception in the 1990s and now covers tens of thousands of providers.
Drugmakers have accused providers — especially hospitals — of using the program to swell profits rather than help patients. Providers dispute that and say the discounts help them stretch limited federal resources.
Manufacturers and the Biden administration are fighting in court over how much the companies can limit discounts.
Meanwhile, Congress is weighing legislative changes and more oversight of the program.
Editor's note: This story has been updated with comment from 340B Health.
Go deeper