Costco joins retail push into primary care with $29 telehealth visits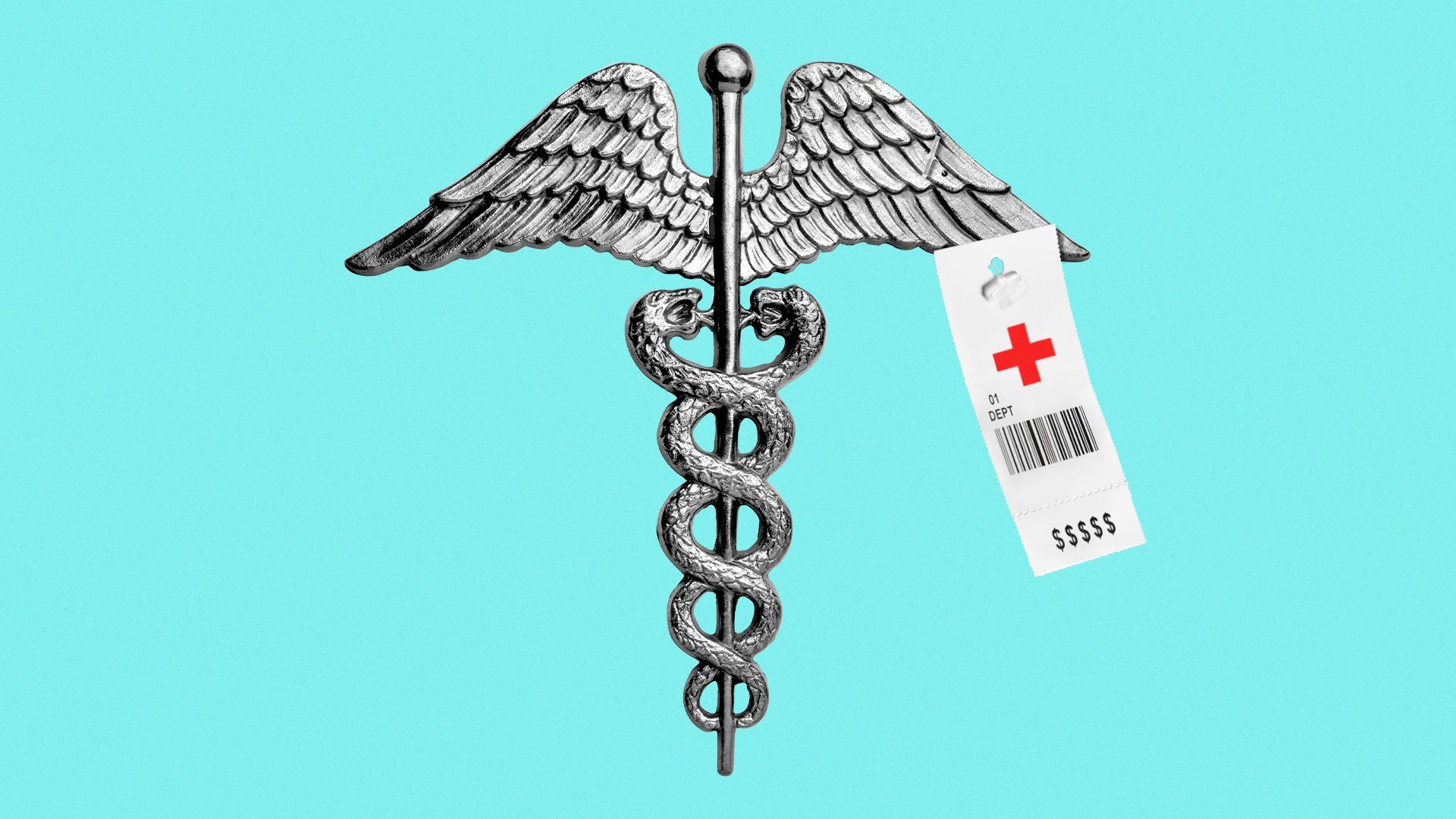 Costco is joining big retailers' push into primary care by offering members $29 telehealth visits, as well as lab testing and virtual mental health services.
The big picture: It's part of a broad effort to use digital tools to create more customizable patient experiences that's also drawn the likes of Amazon, Walmart, CVS and Dollar General.
The retailers believe they're better positioned to tap into consumers' tastes — and frustrations with the traditional health system.
What's happening: Costco is teaming with the online platform Sesame to offer same-day $29 virtual primary care visits with no wait times.
A standard lab panel and consult will cost $72, while a virtual therapy visit will be $79. Costco members could start booking services on Monday in every state.
Sesame operates outside of insurance networks, catering to people with high-deductible plans who pay out of pocket for basic care and to the uninsured.
What they're saying: "Quality, great value, and low price are what the Costco brand is known for," Sesame co-founder and CEO David Goldhill said in a statement. "When it comes to health care, Sesame also delivers high quality and great value — and a low price that will be appreciated by Costco members when it comes to their own care."
Zoom out: Just this year, Amazon acquired the primary care company One Medical while Walmart said it would nearly double the footprint of its in-store clinics.
Walgreens recently announced that it's teaming up with Pearl Health, which has a platform to help enable value-based care, to speed collaborations with primary care physicians.
Go deeper