Government shutdown could hurt U.S. credit rating, Moody's warns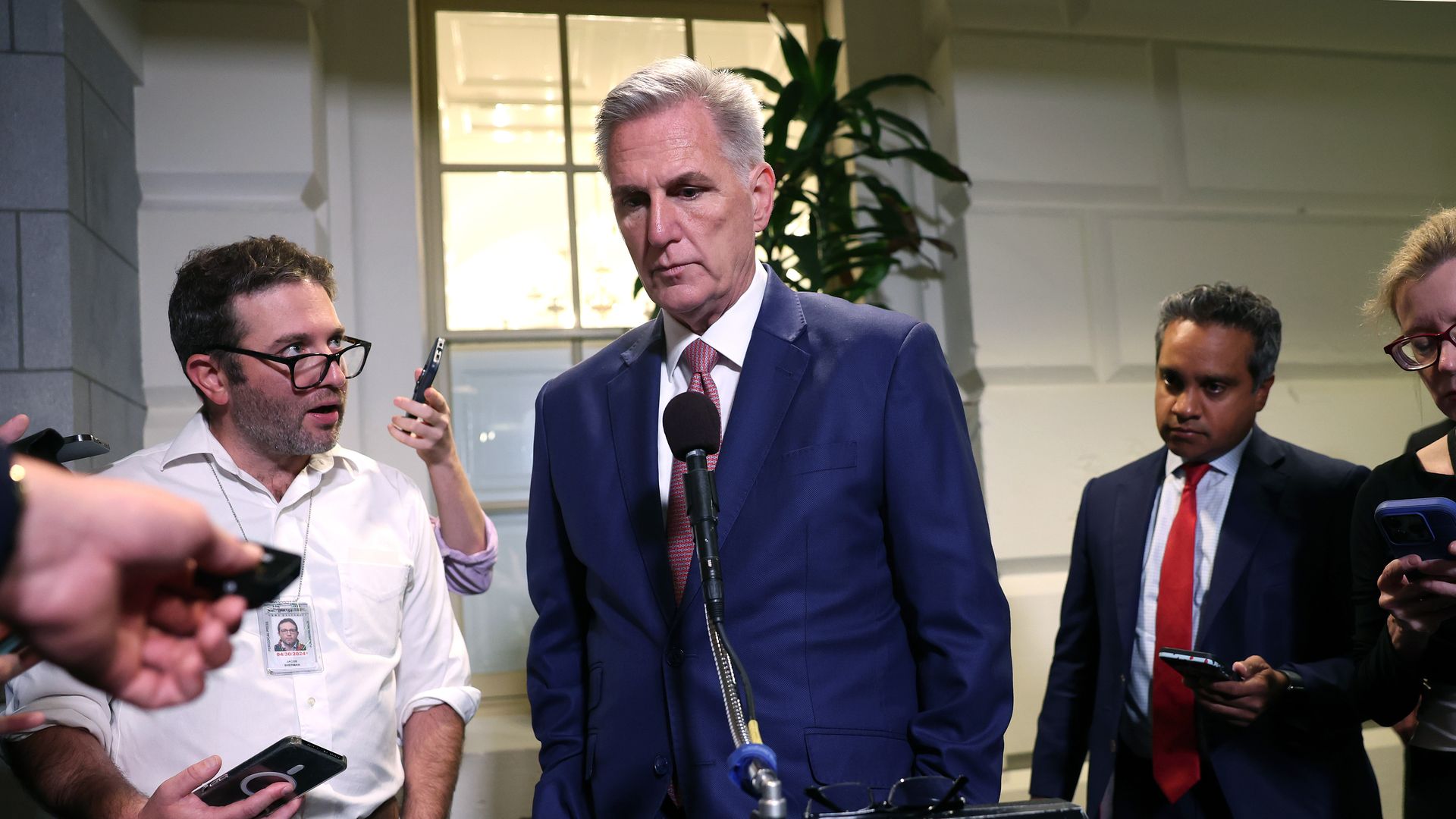 Credit rating firm Moody's warned that a shutdown of the U.S. federal government would be "credit negative" for the U.S.
Why it matters: Moody's is the last of the big three credit rating firms that still bestows the cherished "triple-A" rating on the U.S., which indicates U.S. government bonds are among the safest investments on earth.
Catch up quick: Fitch Ratings stripped the U.S. of its AAA rating in August, citing the debt ceiling fight and governance issues.
S&P Global downgraded the U.S. from AAA back in 2011 after a similar debt ceiling fight.
State of play: The House Republican conference has been unable to advance key budgetary bills amid divisions between Speaker Kevin McCarthy and right-wing factions demanding deep budget cuts.
What they're saying: In a note published Monday afternoon, Moody's spotlighted the political chaos that surrounds budgeting decisions in Washington, suggesting that such brinksmanship is inconsistent with its top Aaa rating.
"Fiscal policymaking is less robust in the U.S. than in many Aaa-rated peers, and another shutdown would be further evidence of this weakness," they wrote.
"After having negotiated a contentious bipartisan debt limit deal in June, U.S. Congress is yet again renewing internal party disagreements that threaten a government shutdown and clearly reflect the political hurdles to U.S. fiscal policymaking," they said.
Context: The risk of such fiscal hijinks has grown as the U.S. government's public debt load has increased to roughly 100% of GDP in the aftermath of the COVID crisis, Moody's said.
The bottom line: Moody's seems to be warning that if a government shutdown ensues, the U.S. could kiss its last claim to triple-A status goodbye.
Go deeper