Supercontinent breakup pushed pink diamonds to Earth's surface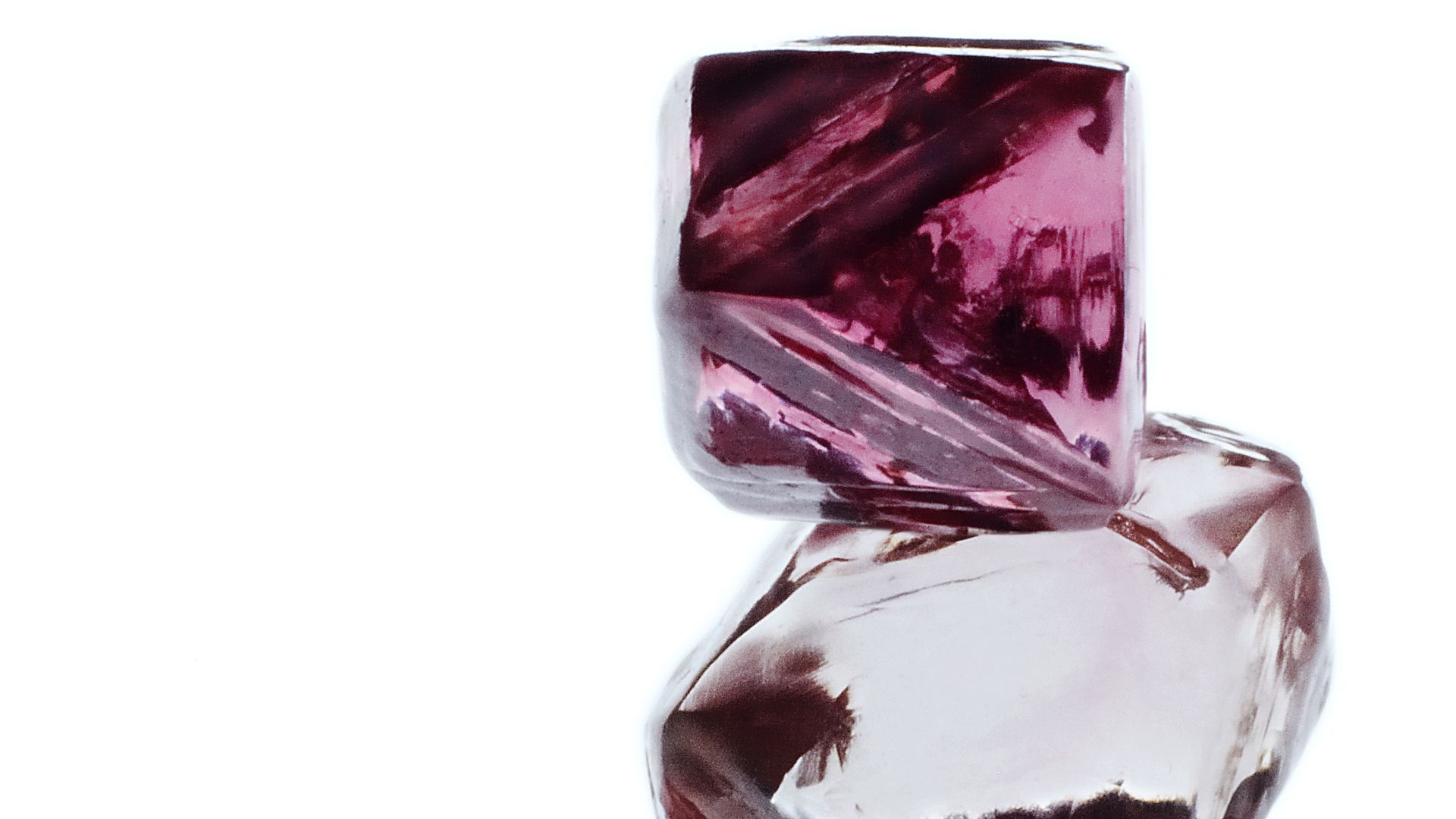 The breakup of a supercontinent 1.3 billion years ago may have moved rare pink diamonds from the depths of Earth to the surface, researchers report.
Why it matters: The key role of continent movements in producing pink diamonds could point to other caches of the valuable gems.
More than 90% of the pink diamonds found on Earth came from the Argyle mine in western Australia.
But they are still "incredibly rare" — about one in 500 diamonds at the mine is pink, says Hugo Olierook, a geologist at Curtin University in Perth, Australia. The mine closed in 2020.
How it works: Scientists knew that diamonds form from carbon under intense pressure deep in the Earth.
They also knew that colliding tectonic plates can twist, bend and rotate the crystal lattices, turning them pink. (If they're twisted even more, they become red; even more and they turn brown.) Argyle's pink diamonds were formed more than 1.8 billion years ago when plates collided in what is now western Australia.
A volcano eruption brought them to surface, but scientists didn't know what triggered it and exactly when.
Unlike other diamonds typically found in old rock deposits in the middle of continents, the pink diamonds at Argyle are in younger rocks.
What they found: Analyzing minerals from rocks in the mine, Olierook and his colleagues found they arrived at the surface about 1.3 billion years ago — 100 million years before scientists previously thought, they report in the journal Nature Communications.
At that time, the supercontinent Nuna was splitting.
At Argyle, the land didn't break apart but stretched and thinned where the plates had collided hundreds of millions of years earlier.
The researchers propose that thinning created gaps in the crust through which magma could have then carried the diamonds to the surface.
Yes, but: There are open questions about the details of how the diamonds formed, and Olierook says the estimate of Argyle's age could be refined.
"Just because it's the exact same age as a supercontinent breakup doesn't necessarily mean it's the breakup that caused the diamond eruption," he cautions.
"It's a very good theory. It seems to make sense. But unless you've got a time machine and go back in time to actually witness it happening there, then it's difficult to know."
Go deeper