Biden's GOP debate strategy: Send Newsom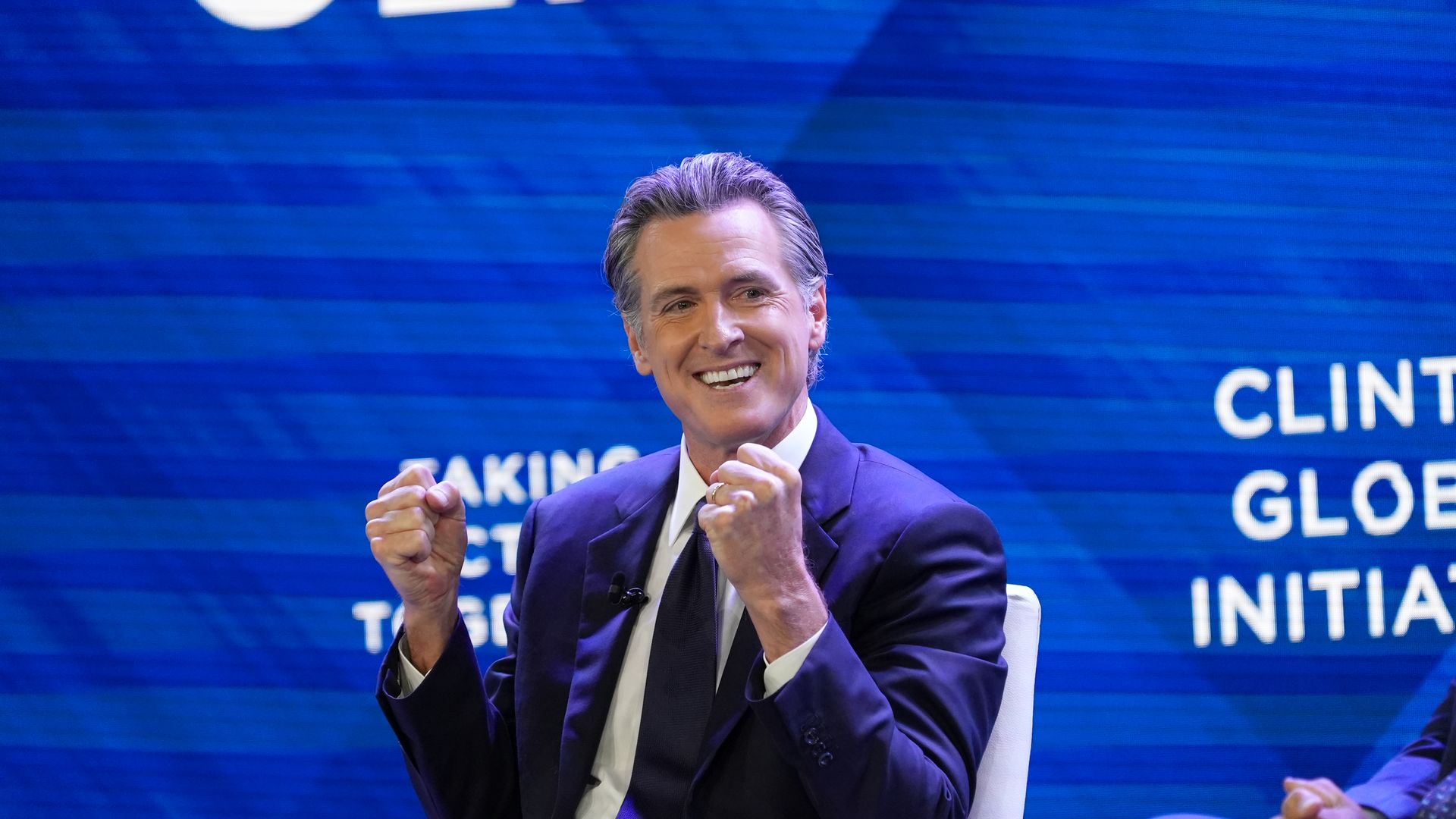 Joe Biden's re-election campaign is deploying California Gov. Gavin Newsom to the second Republican presidential debate next week in Simi Valley, Calif., Biden campaign advisers tell Axios.
Why it matters: It's the latest example of Biden's increasingly warm relationship with Newsom after earlier tensions between the two — and comes as the California governor continues to build his national profile.
Driving the news: GOP frontrunner Donald Trump isn't likely to attend the GOP debate Wednesday, but Biden's team also is deploying top officials — including campaign manager Julie Chávez Rodríguez — to contrast the president's agenda with what they call "MAGA Republicans' extreme and out of touch views."
The debate at the Ronald Reagan Presidential Library will be hosted by Fox Business and Univision, so the Democratic National Committee is focusing its messaging on economics and Latino voters.
Chávez Rodríguez and DNC chair Jaime Harrison will host Latino organizing events including one focused on Latino men, Biden campaign advisers told Axios.
The DNC also is hiring a plane to fly over Southern California reading "2024 GOP: A Race for the Extreme MAGA Base," according to a Biden adviser.
Biden re-elect spokesperson Kevin Munoz told Axios: "The campaign response builds off the strong and effective plan from the first debate with a clear north star: Push back on Republicans' lies and highlight their extremism at every turn."
Between the lines: Newsom, whose appearance at the upcoming debate was first reported by The Messenger, has become an enthusiastic booster of Biden's re-election bid, even as the governor has been building a national network of supporters and donors.
Newsom told The New York Times this month that it was time for Democrats to rally around Biden: "The train has left the station…We're all in. Stop talking. He's not going anywhere. It's time for all of us to get on the train and buck up."
The big picture: The debate is the latest instance of the Biden campaign trying to push a contrast between what it's calling "Bidenomics" and "MAGAnomics."
Go deeper