Biden's new "American Climate Corps" aims to enlist 20,000 young people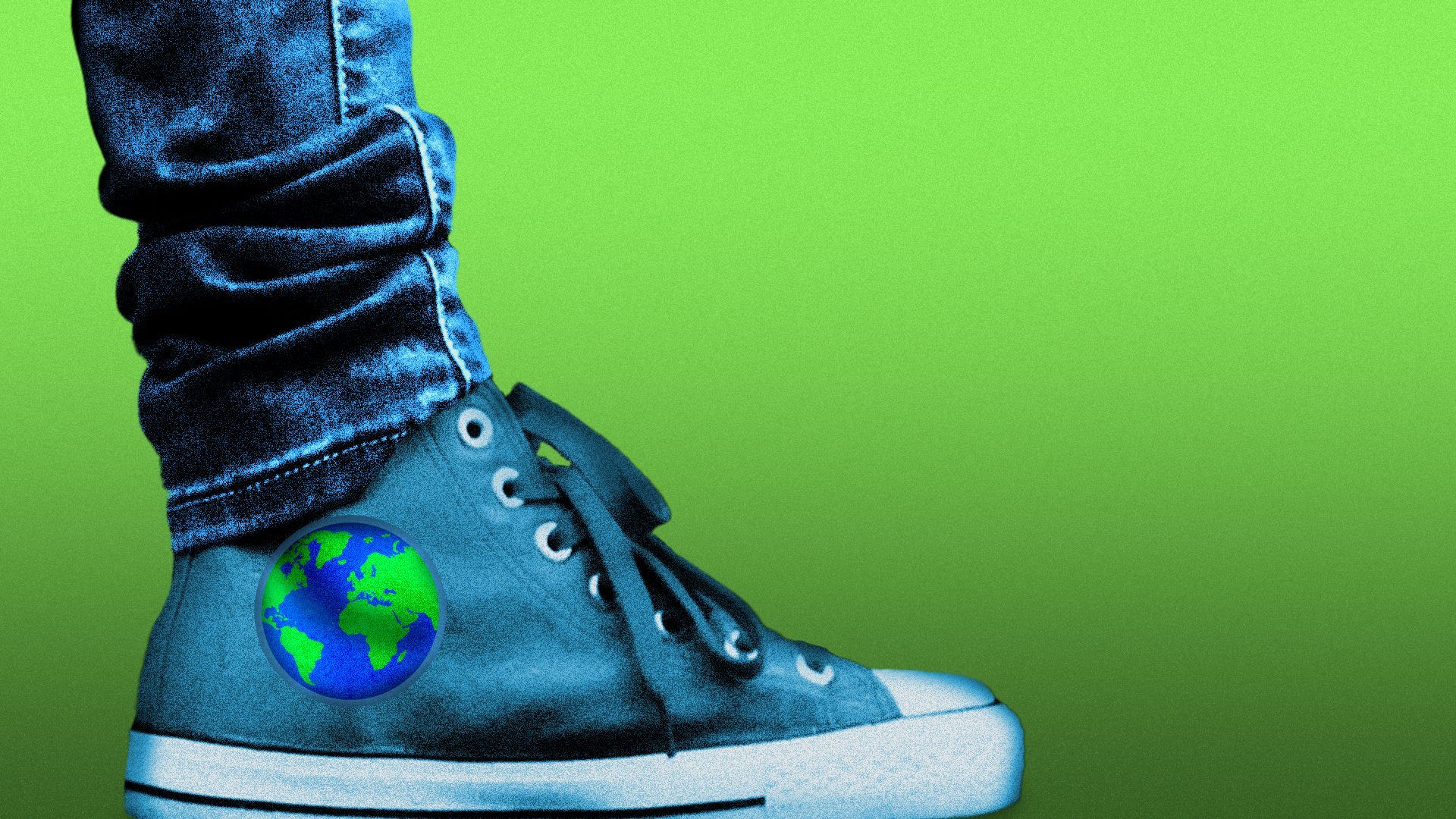 The White House is cobbling together a program under existing powers to bring young people into low-carbon energy and climate resilience jobs.
Driving the news: Officials just unveiled the "American Climate Corps." It's an executive branch stab at the New Deal-inspired "Civilian Climate Corps" idea, which the White House unsuccessfully urged Congress to create and fund with billions of dollars in what became the Inflation Reduction Act.
The big picture: Unveiled during Climate Week, the corps is a paid training program that aims to provide "pathways to high-quality employment opportunities in the public and private sectors," according to the White House.
It envisions training in areas like wetlands restoration, low-carbon energy deployment, forest management, and more.
The goal is to move 20,000 people through the program in the first year.
What we don't know: Details about funding and operation, even as the federal website for interested parties goes live today.
White House climate adviser Ali Zaidi told reporters that more about the structure and governance would arrive in coming weeks.
What's next: He said there will be a formal agreement among six agencies, including the Labor and Energy Departments. Each will bring existing authorities and resources, he said.
Zaidi said the launch will spur interest among states, local governments, philanthropies, and the private sector.
"We are very keen to harness that energy through this coordinated initiative," Zaidi told reporters. Getting people into "good paying union jobs" is a priority, he adds.
Zoom in : The White House provided a few initial specifics.
For example, AmeriCorps and U.S. Forest Service are launching "Forest Corps" — a five-year, $15 million initiative that's the "first major interagency partnership" under the American Climate Corps.
What we're watching: The politics, of course, as President Biden's 2024 campaign looks to energize young voters.
A jobs corps is a years-long priority for youth activists — some of the same people bummed by other White House moves like approving ConocoPhillips' Willow oil project in Alaska.
Of note: Varshini Prakash, executive director of the youth-focused Sunrise Movement, praised the program on a White House press call. The group has long pushed for creating a climate corps.
The bottom line: The White House said the corps will help develop the workforce needed to meet U.S. climate goals. But lots of blanks need filling in.
Go deeper