YouTube won't let Russell Brand sell ads after sexual assault allegations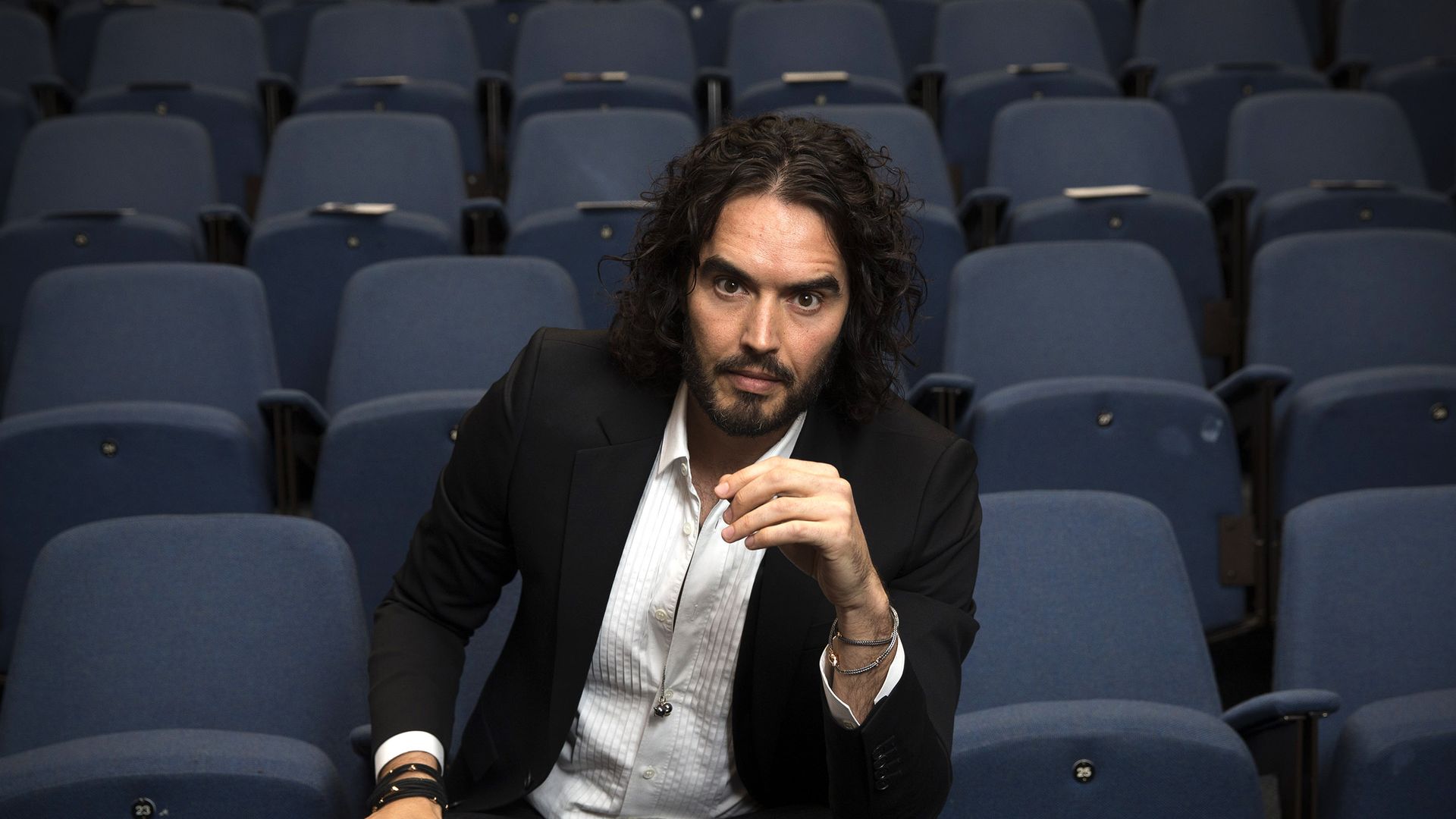 YouTube on Tuesday said it would suspend the ability for comedian Russell Brand to sell ads against his content on the platform, following recent allegations of rape and sexual assault that Brand has denied.
Why it matters: For years, Big Tech platforms disciplined users based on their on-platform activity, but that has changed in recent years, most notably, following the Jan. 6 Capitol riot.
Driving the news: "We have suspended monetization on Russell Brand's channel for violating our Creator Responsibility policy. If a creator's off-platform behavior harms our users, employees or ecosystem, we take action to protect the community," a YouTube spokesperson said in a statement.
The off-platform behavior alluded to in the statement are the sexual assault allegations made against Brand, Axios confirmed with YouTube.
Brand, who has 6.6 million followers on the platform, was suspended from YouTube's Partner Program, which allows select creators to sell ads against their content. The decision applies to all channels that may be owned or operated by Brand, a spokesperson confirmed.
Flashback: The suspension is the latest break between Brand and YouTube.
Brand launched a new show exclusively on YouTube rival Rumble last year after YouTube took down one of his videos.
YouTube issued him a warning at the time about peddling COVID-19 misinformation on the platform, despite the fact that Brand took down the video and apologized for the mea culpa.
Brand called the take-down "censorship" and said he would be moving his video efforts to Rumble.
The big picture: YouTube has in the past cited off-platform behavior for taking action against certain creators, including social media influencers David Dobrik and James Charles in 2021.
A YouTube spokesperson told Axios that its policy to restrict users based on their off-platform activity has been used repeatedly since 2018.
The BBC on Monday said it would remove some of Brand's content from its platforms in the wake of the allegations.
Go deeper