Google's Bard launches fact-check features as AI race continues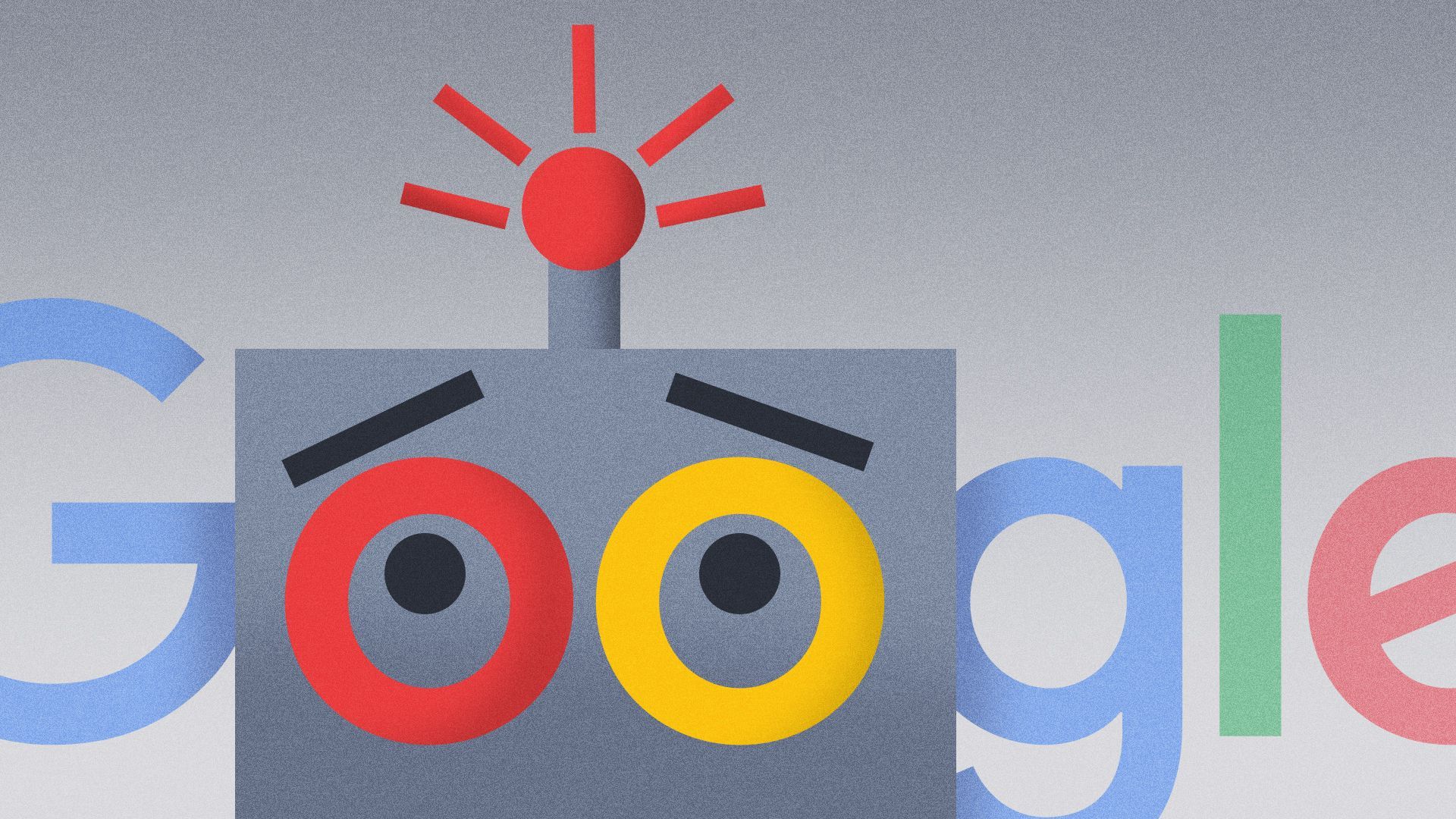 Users can now ask Google's Bard chatbot to double-check its answers and can connect it to their Google apps and services, in the first update to the product since July.
Why it matters: Google is racing to integrate AI into its main products, hoping to extend their dominance, after being caught out earlier this year when Microsoft integrated ChatGPT into its Bing search engine and added an AI "copilot" to Microsoft 365.
What's happening: New and existing English-language Bard users will be prompted to decide if they want to add Bard Extensions when they use the chatbot.
The opt-in Extensions plug-in connects Bard to Google products such as Gmail, Docs, Drive, Maps, YouTube, and Google Flights. The service could, for example, summarize unread emails or construct a draft trip itinerary combining material from your Gmail, Docs and Google Flights.
If a user clicks on a "Google it" feature button (the "G" icon) next to a Bard answer, Bard will check line by line "if there is content across the web to substantiate" its response, the company said in a statement, and provide that breakdown with applicable links.
Existing English language features — including image uploading and inclusion of search images in Bard responses — are expanding to more than 40 supported languages.
The intrigue: Google promised in a blog post that "your content from Gmail, Docs and Drive is not seen by human reviewers, used by Bard to show you ads or used to train the Bard model."
Tech companies have been accused of a data land grab as they grapple with how to train new and improved AI products.
What they're saying: While walking Axios through Extensions, Jack Krawczyk, Google's product lead for Bard, said he found the new features most useful in helping him to parse back-to-school correspondence for his child and prompting him to "bring his curiosity to life" by searching in better ways.
Two types of user feedback drove today's product updates.
"The average person around the country says, '[AI] is super cool, but I still haven't figured out how to make it useful in my life,'" Krawczyk said.
Many told Google they were concerned about chatbot "hallucinations" (making things up).
Go deeper