Talk shows cancel plans to resume production amid writers strike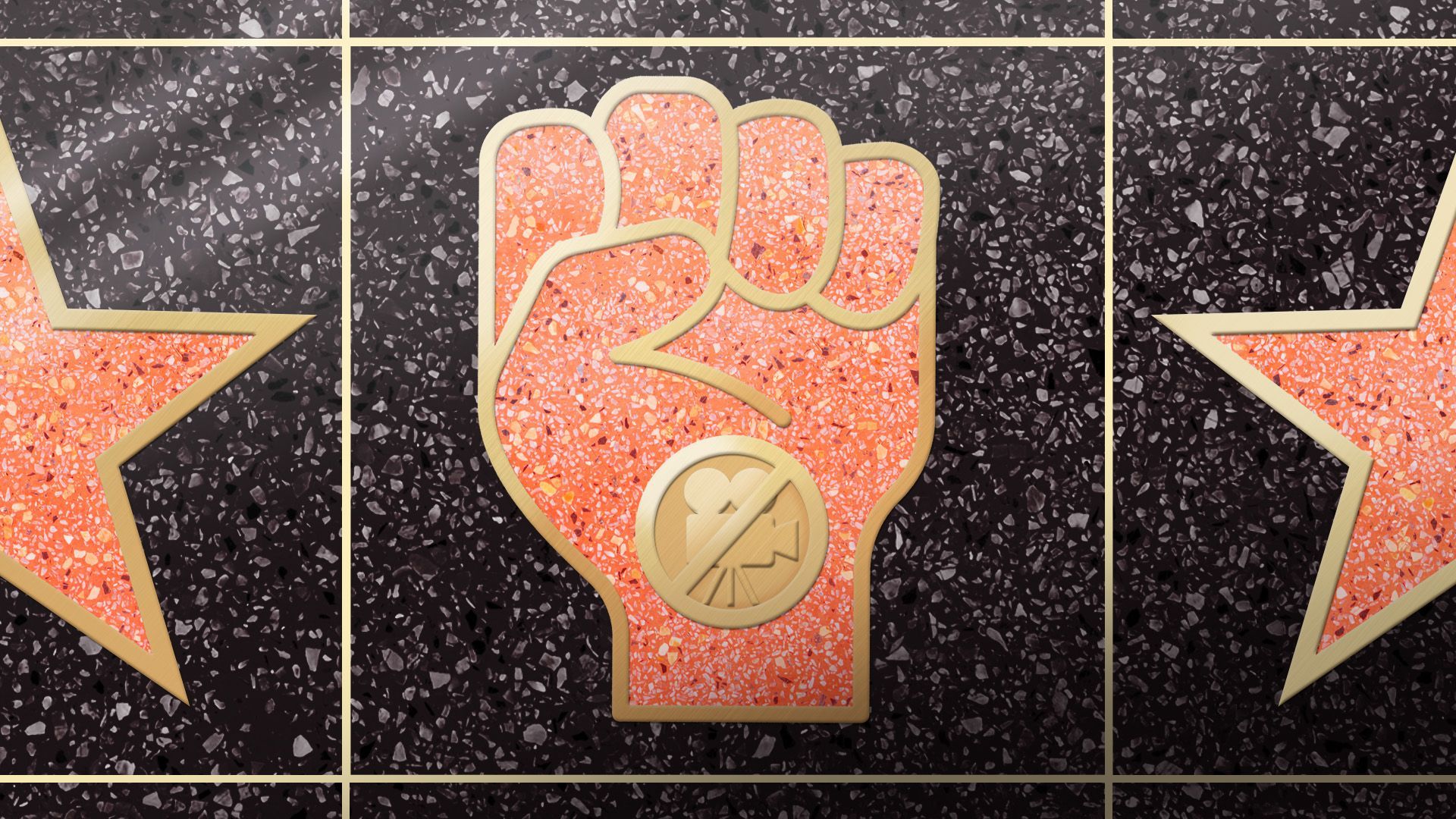 Facing mounting criticism, Bill Maher, Drew Barrymore and Jennifer Hudson have all reversed their recent decisions to resume their live TV talk shows amid the ongoing writers strike.
Why it matters: While the writers and studio executives are expected to resume talks this week, it's unclear whether the strike — which is heading into its fifth month — has a clear end in sight.
Details: Drew Barrymore on Sunday posted on Instagram that she made the decision to pause the show's premiere until the strike is over, acknowledging the backlash she had faced.
"I have no words to express my deepest apologies to anyone I have hurt and, of course, to our incredible team who works on the show and has made it what it is today. We really tried to find our way forward," she wrote.
Bill Maher on Monday also said that production for his late-night show, "Real Time with Bill Maher," would also remain on pause.
It came as a reversal from his announcement Thursday that his show would be returning, in part because much of the show's staff "is struggling mightily."
But on Monday, he posted on X that his decision to return to work "was made when it seemed nothing was happening and there was no end in sight to this strike."
"Now that both sides have agreed to go back to the negotiating table," he's going to delay the return of his show and "hope they can finally get this done."
The big picture: The ongoing writers and actors strikes have taken an enormous financial toll on the entertainment industry.
Many roles outside of actors and writers have been impacted by delays in production. Major studios have cited production delays for profit losses.
Go deeper