World leaders court Elon Musk for Tesla factory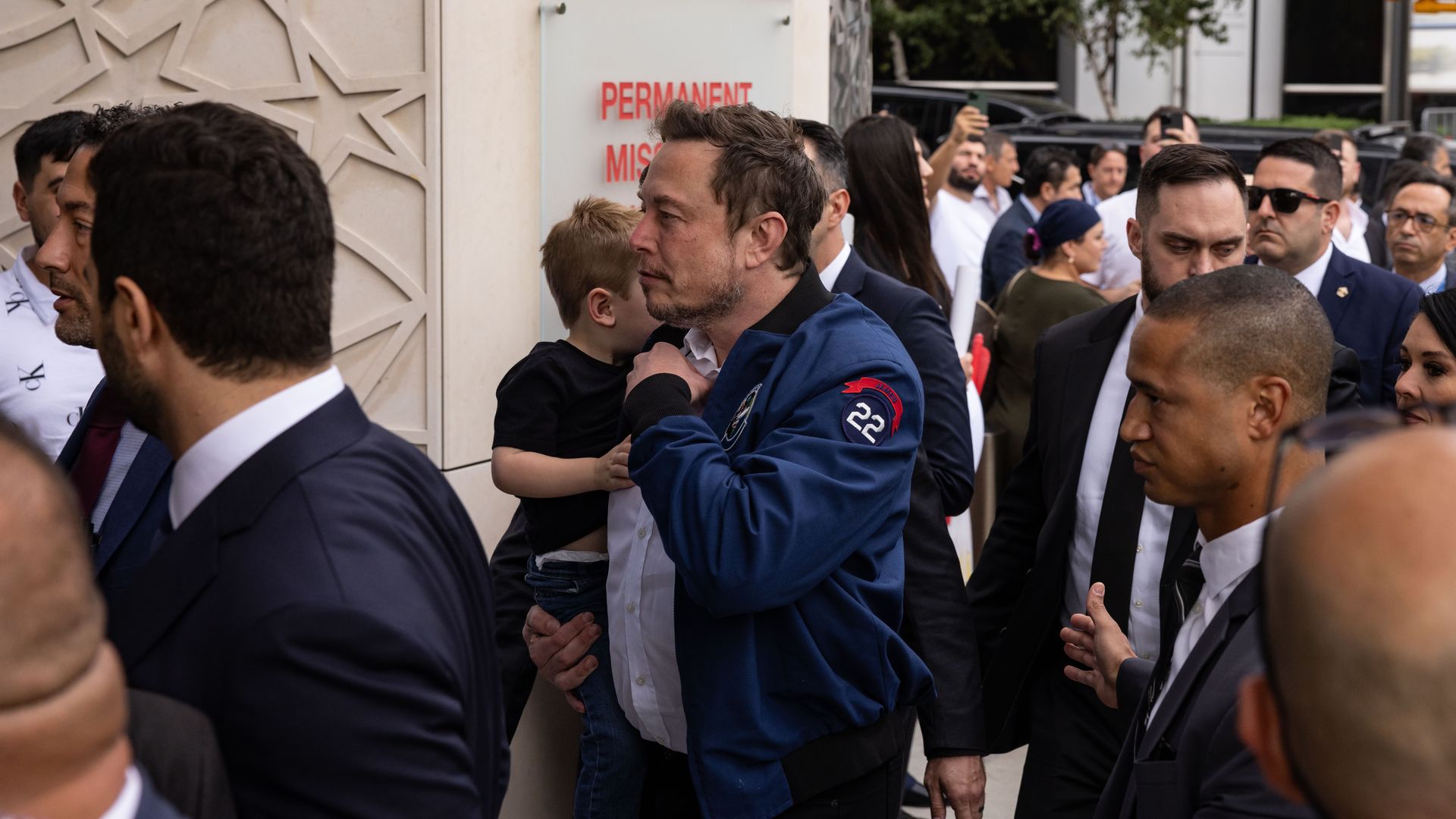 Global leaders want Elon Musk to build Tesla factories in their home countries even as upstarts and legacy carmakers chip away at the company's EV dominance.
Why it matters: The company has a goal to sell 20 million cars a year by 2030, up from about 1.3 million as of last year. In order to hit that goal, Musk has said that Tesla will need about a dozen factories.
Driving the news: Turkish President Tayyip Erdoğan asked Musk to build one in Turkey during a meeting in New York on Sunday.
Saudi Arabia is reportedly in very early talks with Tesla about a manufacturing center, according to WSJ. (Musk tweeted that the report was "utterly false.")
Earlier this summer, Musk said that India's Prime Minister Narendra Modi was pushing for Tesla to make a "significant investment" in the country.
Leaders in France, Italy and Spain have also been trying to attract Tesla as EV sales boom in the EU.
What to watch: Tesla currently manufactures in the U.S., China and Germany.
In March, plans for a new plant in Mexico were announced.
Musk in May said he would likely pick a new factory location by the end of the year.
Go deeper: Tesla to start advertising more
Go deeper