Sanders' primary care plan draws fire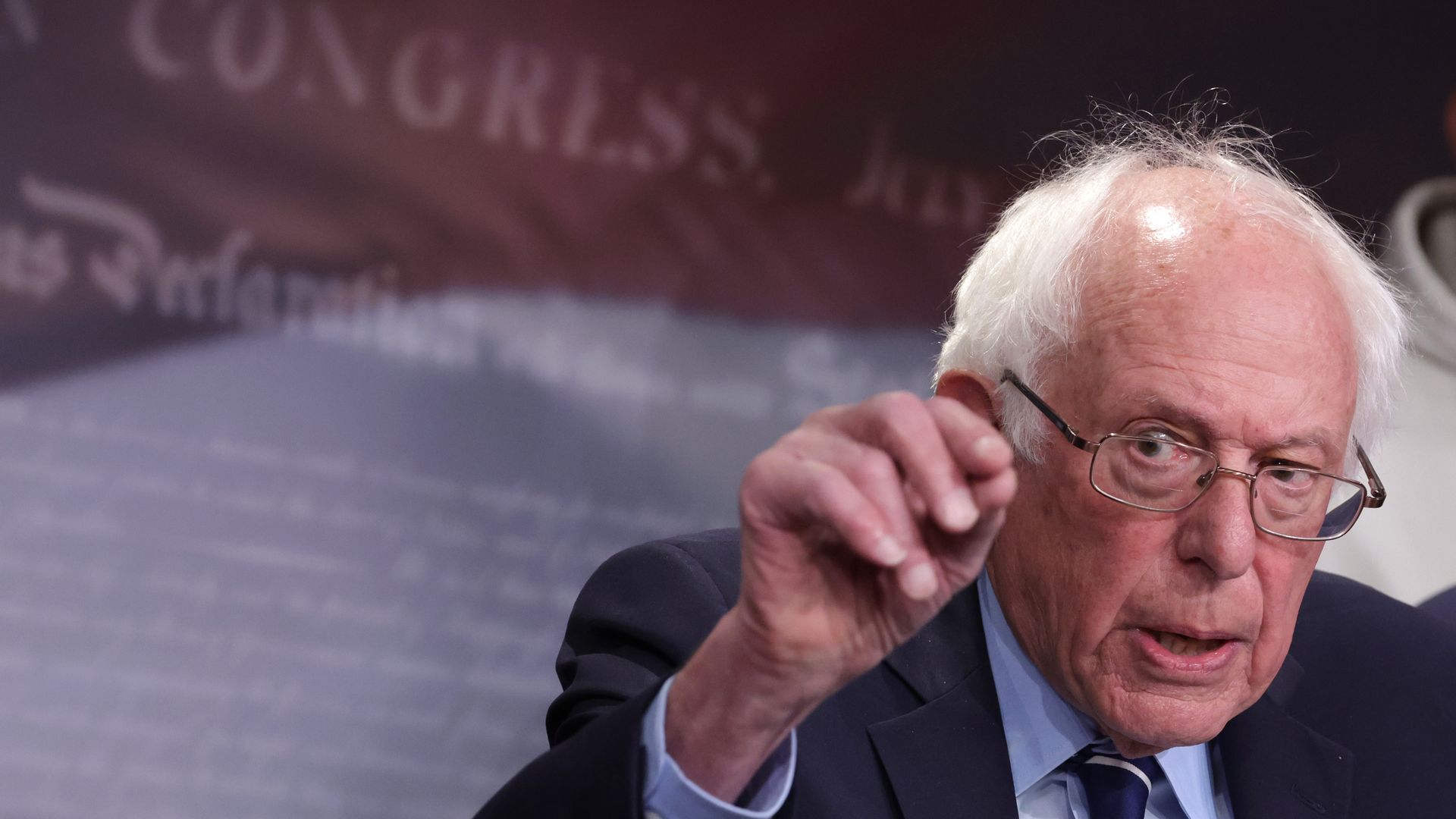 A Bernie Sanders-led plan to fortify primary care and the health care workforce is drawing swift opposition from hospitals — and stirring dissent on the Senate HELP Committee he chairs.
What's happening: Sanders struck an unlikely alliance with conservative Sen. Roger Marshall of Kansas, and the pair spent the August recess hammering out a plan unveiled Thursday that would increase funding for community health centers to $5.8 billion per year for three years and take other steps to address a shortage of health care professionals.
The legislation would provide some measure of certainty to health centers serving 31 million patients across the country, and is due to be marked up on Sept. 21 — nine days before their funding is due to lapse with the end of the fiscal year.
Yes, but: To pay for new spending, the legislation has offsets that are highly objectionable to hospitals and some other health interests.
What's more, the top Republican on the HELP panel, Sen. Bill Cassidy (R-La.), is opposing the package, arguing it doesn't fully pay for itself or contain Hyde amendment language explicitly barring any of the money from being spent on abortions.
Cassidy's opposition could dampen Republican support for the measure and threaten its prospects if it gets out of committee.
Details: The bill would ban "anticompetitive" terms in contracts between hospitals and insurers.
It also would ban increasingly common facility fees for certain services like telehealth.
And it would require off-campus hospital departments to have unique identifiers to address "dishonest billing," in which doctors' offices bought by hospitals then start charging higher rates for the same service.
Federation of American Hospitals CEO Chip Kahn quickly ripped into the plan, saying it amounted to "a new slate of flawed policy proposals" and would jeopardize access to telehealth, primary care and other services, especially in rural and underserved areas.
What we're watching: Backers say additional payfors will be forthcoming — and there are others out there, like the Senate Judiciary Committee's bipartisan drug pricing bills.
But adding provisions outside of HELP's jurisdiction could complicate matters and create friction with other committees that might want to use their payfors on something else.
A version of this story was published first on Axios Pro. Get news like this by subscribing.
Go deeper