We tried it: A new microwaveable grilled cheese sandwich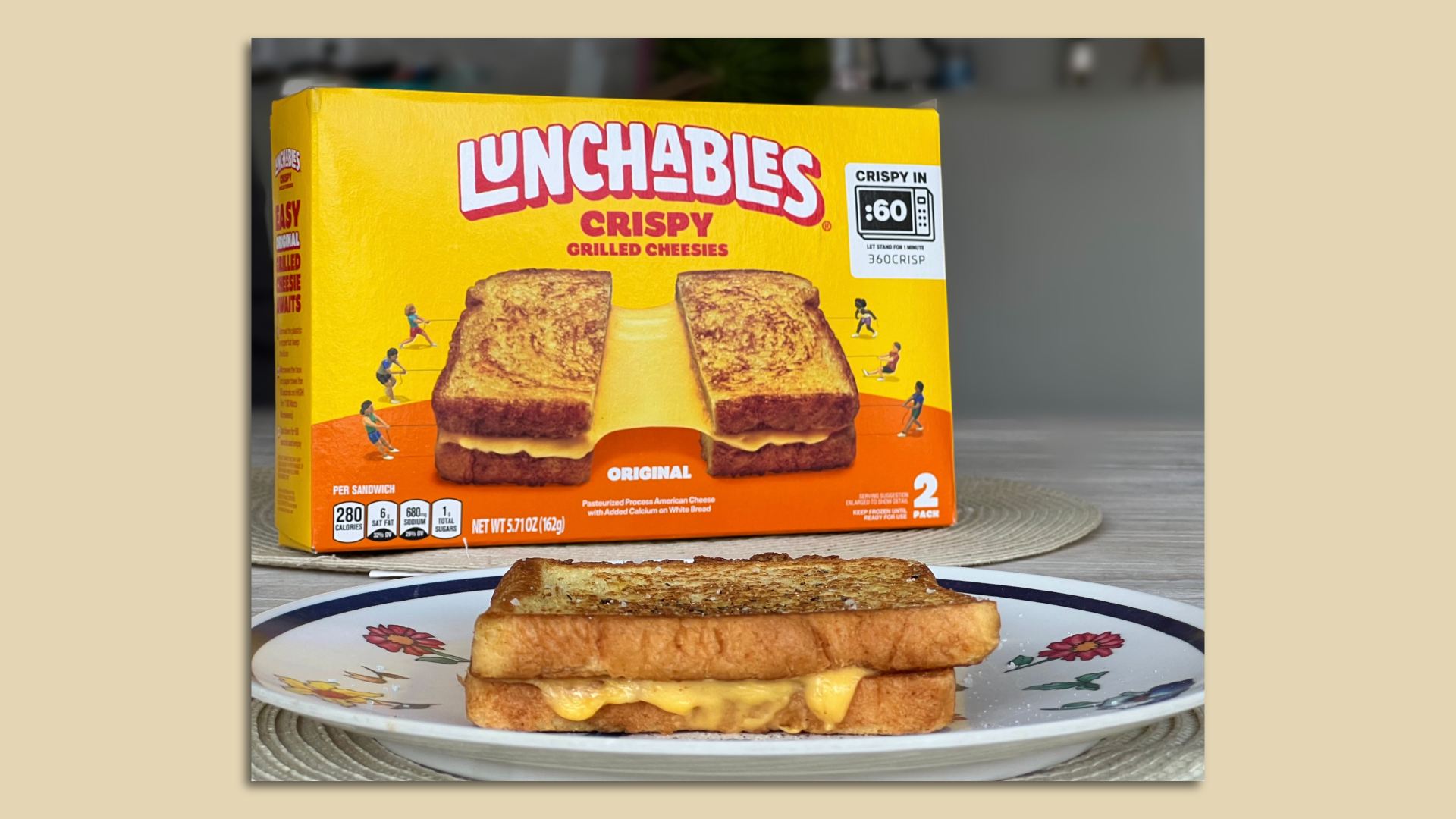 The quest for a microwavable grilled cheese sandwich may have come to an end: Kraft Heinz has introduced a Lunchables version that you take from the freezer and nuke for 60 seconds (and let sit for another 60).
Why it matters: Food makers are busy trying to add convenience and speed to our kitchen experiences — witness the rise of a new category of products called "thaw and eat" — and kid-friendly instant grilled cheese could be a parental game-changer.
Lunchables Grilled Cheesies come two-to-a-box, in plain and pepperoni, in a proprietary microwave pouch that's meant to keep the bread crispy and the cheese gooey.
The product is the first from Kraft Heinz's new "360 Crisp" technology platform, which is meant to produce microwavable foods that taste like they came from the stove.
What they're saying: "We talk to consumers around why they use the microwave, and the answer is always incredibly consistent: I need food now. Not soon — I need it now," said Alan Kleinerman, vice president and head of disruption at Kraft Heinz.
But most consumers aren't happy with the quality of the foods they nuke, Kleinerman tells Axios. Generally they say, "It's fine. It's good in a pinch," he said.
With Crisp 360, "we are really here to shatter that paradigm that there's any sort of trade-off required between convenience and great-tasting, crave-worthy food," Kleinerman said.
Details: Lunchables Grilled Cheesies were brought to life in less than a year, and will be followed by other products on the Crisp 360 platform.
They're aimed at children — particularly those old enough to make the sandwiches themselves — as well as college dorms and convenience stores.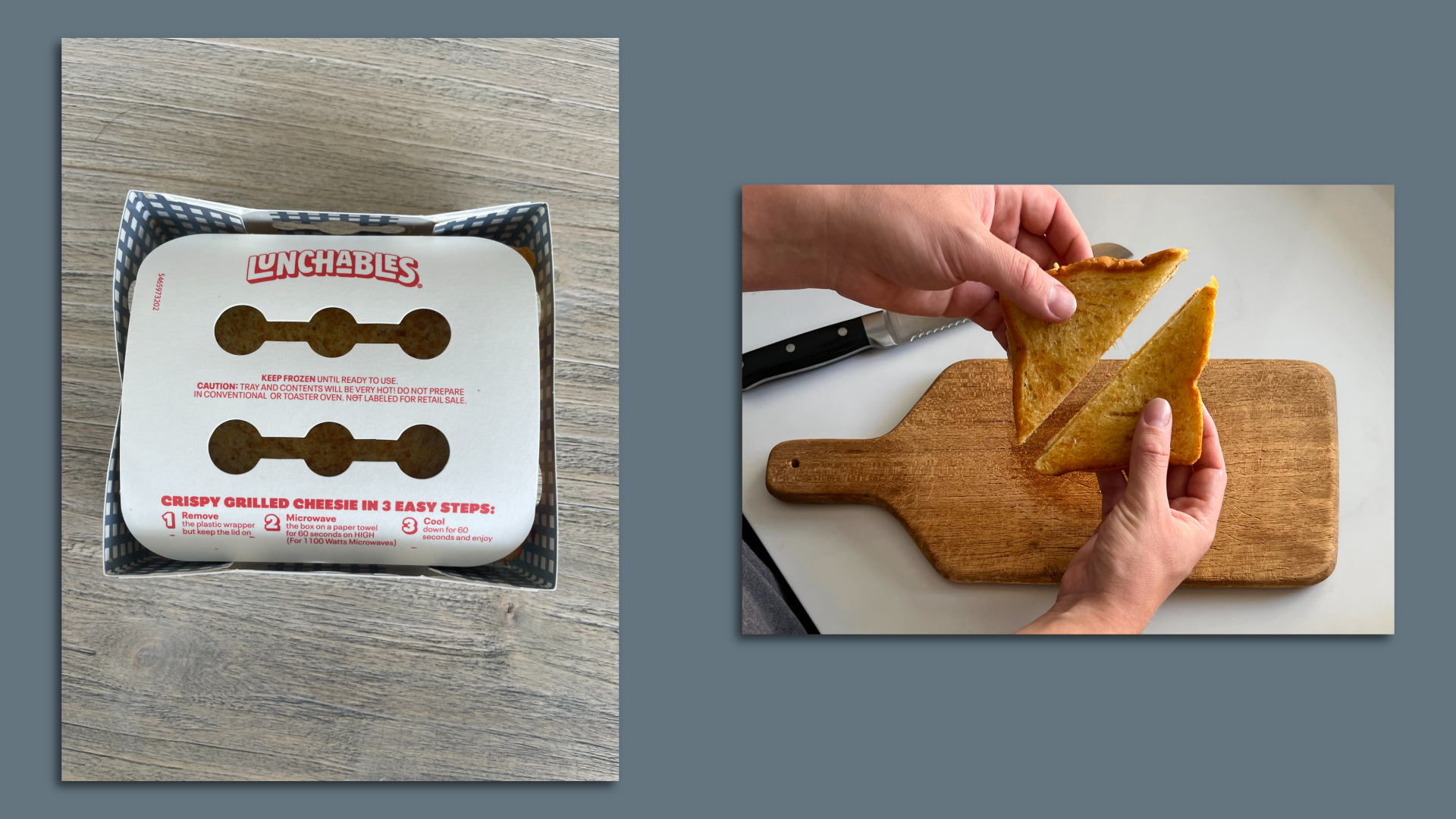 The intrigue: Products like the Maconee microwave sandwich maker have tried to solve the conundrum of grilled cheese sandwiches getting soggy and unappetizing in the microwave — and there are dedicated bags for people who want to make them in an upright toaster.
The verdict: My son — an armchair grilled cheese expert — declared the sandwich to be very good (particularly the pepperoni) but felt that the bread got a bit hard after the sandwich sat.
That said, the flavor was rich, and the cheese had that comfortingly familiar Kraft mouthfeel.
Go deeper