Communicator Spotlight: Kathy Krenger, CCO of Kraft Heinz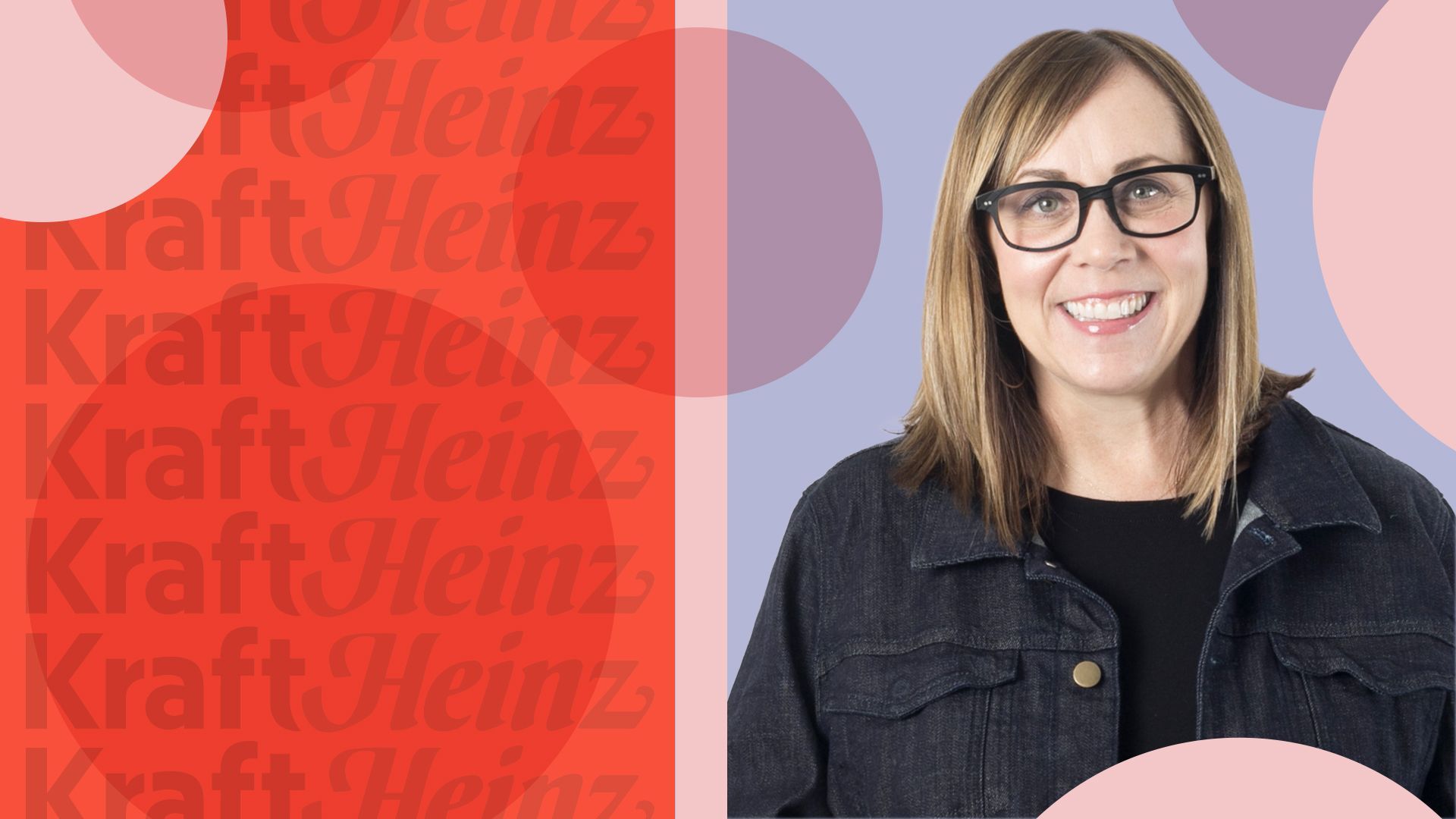 Kathy Krenger is responsible for promoting and protecting the reputation of one of America's most iconic food and beverage companies, Kraft Heinz.
Why it matters: Krenger's team is tasked with telling Kraft Heinz's story and elevating its more than 200 global brands.
"There's so much innovation happening at our company. We are not the old, dusty brands of days gone by, but we are are on the forefront of food and we want to tell that story."
📍How she got here: She spent the bulk of her career in the agency world, managing consumer clients — like Butterball, McDonald's and Kellogg's — before taking an in-house role at Hyatt, overseeing global communication.
"As much as my brain has led my career path, maybe my stomach has too," Krenger told Axios.
🏗 How is it structured? In 2021, Kraft Heinz consolidated its global comms operation, transforming it from a tactics-driven shop into one that's more proactive, says Krenger.
As global CCO, she oversees global internal, external and executive communications, media relations, corporate reputation management — including brand public relations, employee engagement and content creation — and global crisis and issues management.
Kraft Heinz CEO Miguel Patricio understands the power of communications, and Krenger says that's one of the reasons she took the job.
"I sit on the leadership team and have a seat at the table, and that's wonderful, but what's more important is that our voice and our counsel is truly valued."
📈 Trend watch: Navigating internal communications.
"It's the most complex part of the communications function, because it's so nuanced — and now more than ever it needs to be transparent and authentic. I think the days of corporate speak are gone."
🌬 De-stress routine: Fresh air.
She decompresses by going for walks and listening to podcasts — Smartless is a favorite — or chatting with friends.
🍗 Favorite meal: The roast chicken from Le Bouchon, a French bistro in Chicago.
📚Reading list: Krenger gets her news from morning newsletters — shoutout Axios AM, Alan Murray's CEO Daily and Bloomberg's 5 Things to Know — and recently read "Hello Beautiful" by Ann Napolitano.
🧠 Best advice: "The nature of communications is anticipation and scenario planning, so my mantra is to lead with courageous optimism," she said.
"I have to tell myself every day to understand the negative, but come at it from a positive place of learning and find the opportunity."
Go deeper