Crypto customers leave money on the table in Bittrex bankruptcy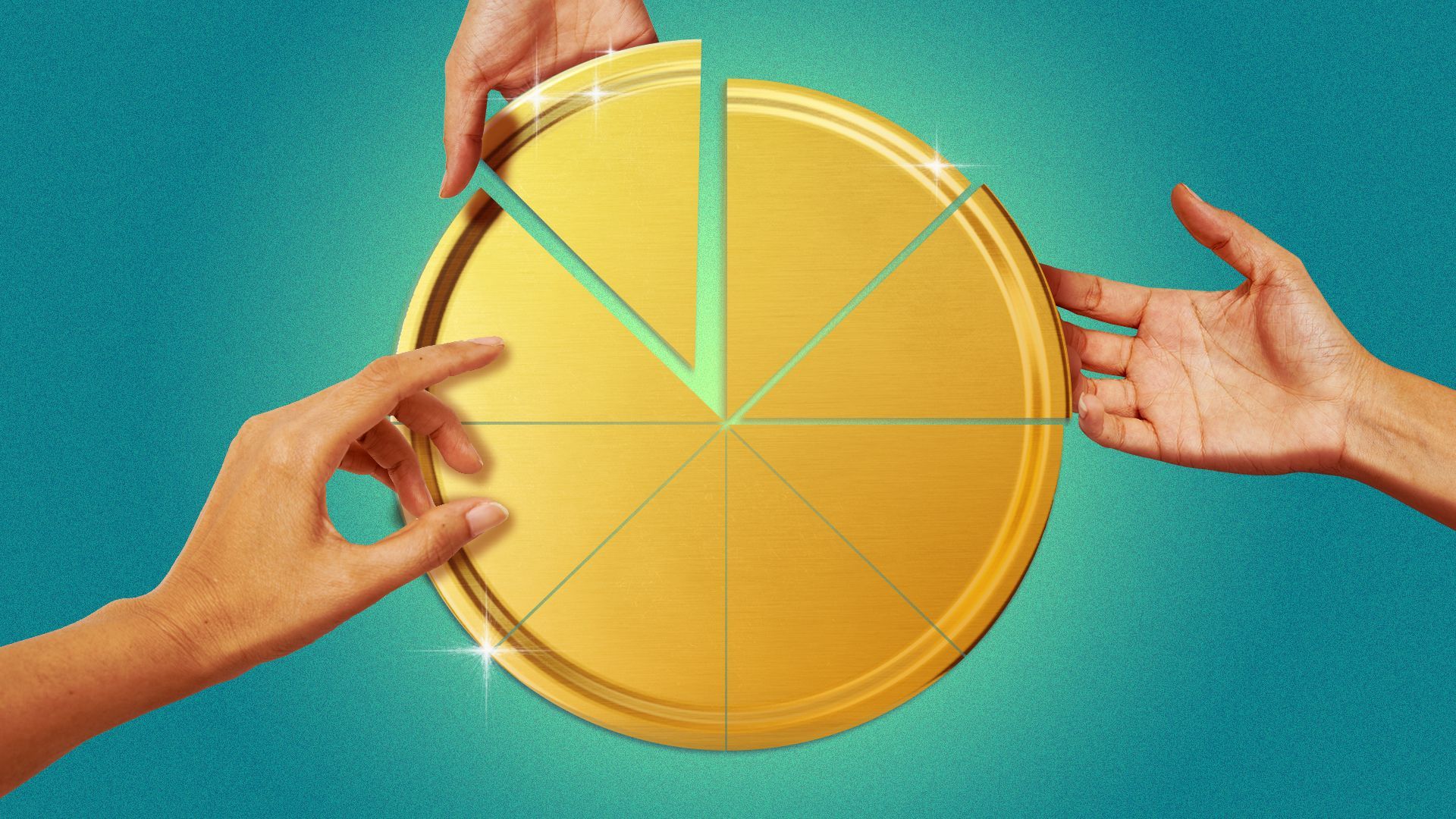 Bittrex US will likely have money left over by the end of its bankruptcy proceeding, because its customers aren't claiming what's theirs.
Why it matters: Distinct for its high number of low-balance accounts, the case serves to highlight that being a claimant in a crypto bankruptcy requires a good amount of effort and personal data — and for many, the reward may not justify the price.
Driving the news: The deadline for some 1.6 million customers to claim their crypto on the Bittrex US and Bittrex Malta exchanges passed on Aug. 31.
Only 35,972 customers — less than 3% identified by the court — actually did, walking away with a total value of $143.76 million, according to a status update hearing on Wednesday.
That's notable, because Bittrex, the U.S. unit of the international parent Bittrex Global, was not insolvent. It said loudly and clearly that it intended to return 100% to customers in-kind via its Chapter 11 proceeding.
That means all of its customers could have pulled out their crypto and walked away.
What they're saying: "Low levels of engagement" from customers could be attributed to inactive accounts and accounts holding small sums, according to Patty Tomasco, a partner at Quinn Emanuel and bankruptcy legal counsel for Bittrex.
Of the remaining customers, 77% of balances were under $100, Tomasco said. Most have been inactive for a year or more.
"Anecdotally I've been monitoring Bittrex Twitter and Bittrex Reddit where customers were engaging more. The sentiment is 'I don't want to give you all this information [for $35].'"
How it works: To conduct a platform withdrawal, customers had to provide a current address and contact information as well as "Know Your Customer" info and accept the 2022 updated Terms of Service.
KYC info included an email associated with the account, DOB, social security or EIN numbers along with a driver's license or passport number.
Zoom in: One customer tells Axios that the process to withdraw funds was "frustrating."
That person, a Finland-based Michigan transplant who requested anonymity because they work in crypto, estimates they had $300 or so in crypto in a long-inactive account but that the "communication was super slow and disjointed."
They gave up trying to get their identity verified to withdraw their funds after several back-and-forth emails, which were viewed by Axios.
On the bright side, the requirements could've stifled scammers — good for everyone, the person said.
Of note: Other folks who expressed similar difficulties with getting support for account verification via X (formerly Twitter) tell Axios that they were able to successfully withdraw their funds in the end.
State of play: When the judge presiding over the bankruptcy hearing Wednesday asked what happens with unclaimed customer funds, Tomasco said it would go toward paying other claims as well as regulatory fines which were "significant."
Flashback: Bittrex exited the U.S. in late March citing regulatory challenges and filed for bankruptcy in May.
The SEC sued the exchange between its exit and bankruptcy and settled with the company in August.
The U.S. Department of the Treasury's Office of Foreign Assets Control (OFAC) and Financial Crimes Enforcement Network sued the company in October 2022 over violating sanctions and anti-money laundering obligations.
Quick take: Bittrex landed in hot water over KYC requirements but will ultimately benefit from them, too.
What that did to protect its customers remains to be seen.
Go deeper: Coinbase, Binance suits a "big step" in SEC's crypto crackdown
Go deeper