Biden speaks with UAW and automakers as strike deadline looms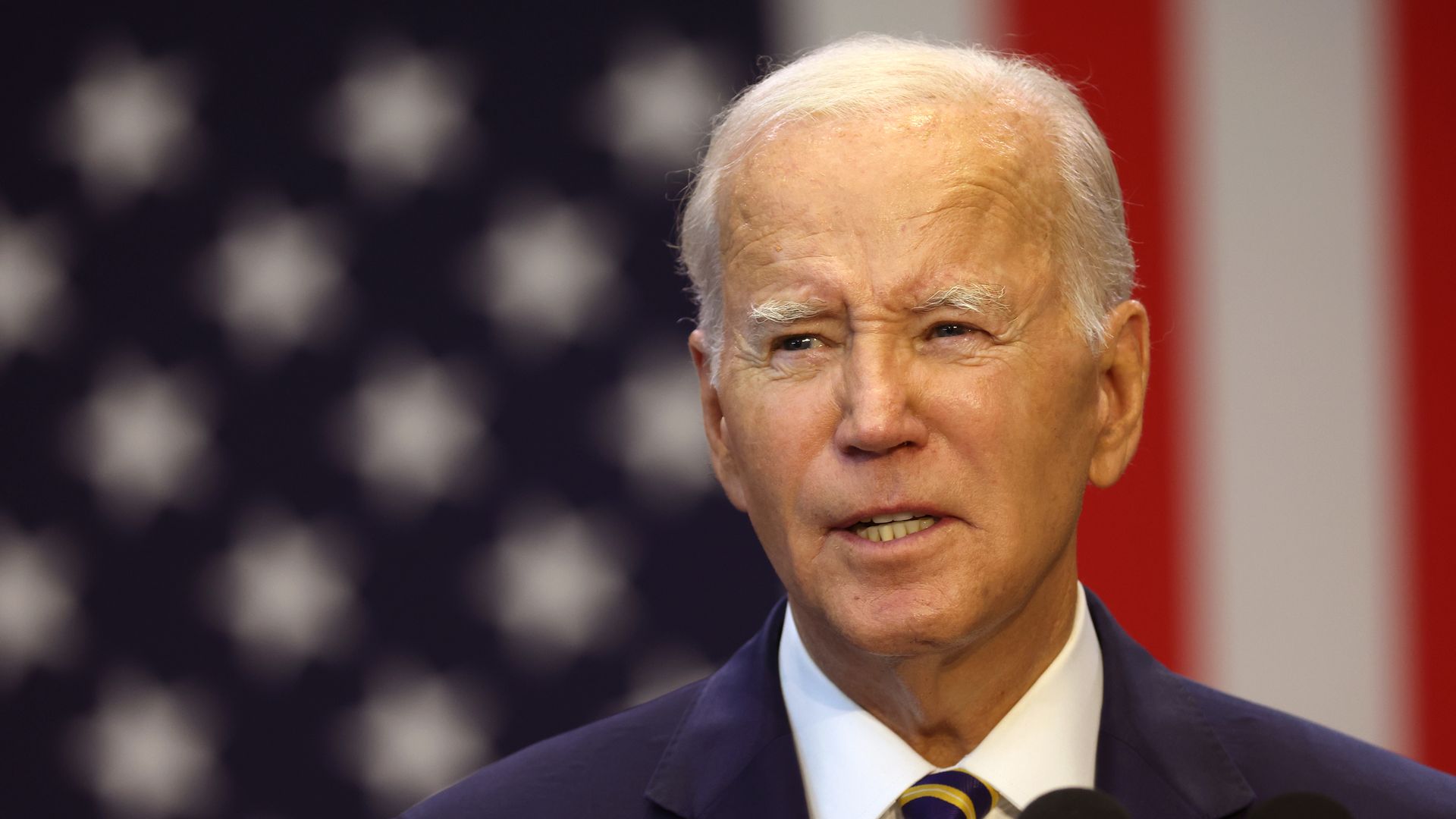 President Biden spoke with the head of United Auto Workers and executives from Detroit's three legacy automakers Thursday ahead of a looming strike deadline, the White House said.
The big picture: The union is ready to strike all the Detroit Three automakers at midnight if a deal is not reached – an unprecedented move that could disrupt the economy.
The White House, the Detroit Three automakers and the United Auto Workers have been at odds over the state of contract negotiations.
The contracts of about 150,000 workers at the three companies will expire late Thursday.
Driving the news: White House Deputy Press Secretary Emilie Simons said online statement that Biden spoke with UAW president Shawn Fain and leaders of the major auto companies, to discuss "the status of ongoing negotiations."
The White House did not immediately respond to Axios' request for comment on further information.
Flashback: Biden on Monday stunned both sides when he said: ""I'm not worried about a strike until it happens. I don't think it's going to happen."
Go deeper: UAW set to kick off strike of Detroit automakers at midnight
Go deeper