"That's hogwash": Pelosi fires back at McCarthy in impeachment blame-game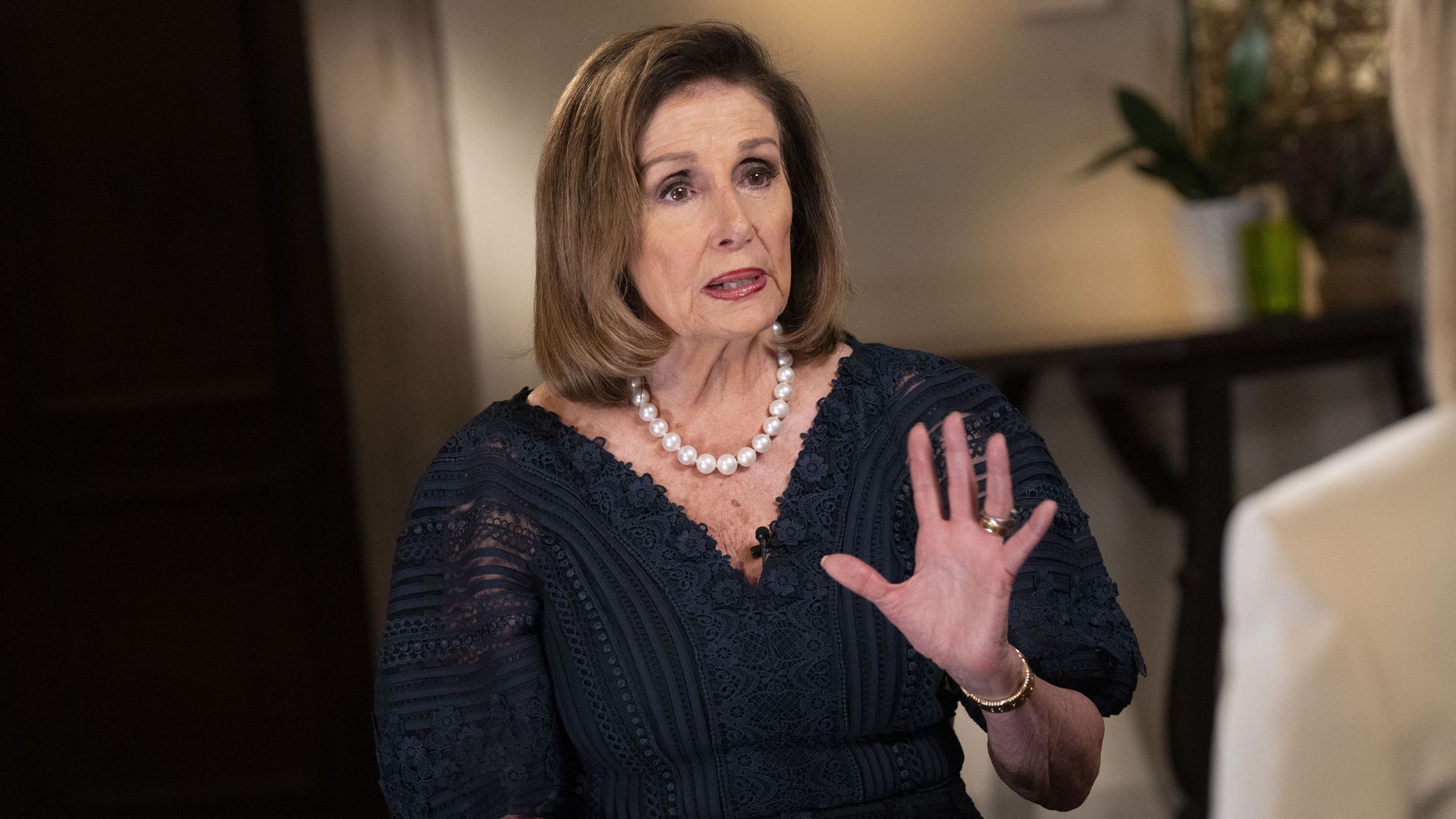 Former House Speaker Nancy Pelosi (D-Calif.) has responded to recent claims by her successor, fellow Californian Kevin McCarthy (R), that she was to blame for his flip-flop on whether opening an impeachment inquiry requires a full vote in the chamber.
Driving the news: "I say that that's hogwash," Pelosi said in an interview on MSNBC's Morning Joe on Thursday. "I mean, it's ridiculous."
Catch up quick: McCarthy on Tuesday opened an impeachment inquiry into President Biden over the business dealings of his son, Hunter, without a House vote.
The other side: On Thursday, Pelosi said he could not blame his approach on her.
"This is a big deal, an impeachment," she said. "You have to do it with care, not on impulse."
She said House Democrats impeached Trump in 2019 after a thoroughly conducted investigation.
"Don't misrepresent the care that we took, the respect that we had for the institution to go forward in a way that really addressed the high crimes, the misdemeanors of Donald Trump," she said.
Go deeper: McCarthy blames Pelosi for his impeachment flip-flop
Go deeper