Mexico's Olympic hopefuls forced to raise own funds for Pan American Games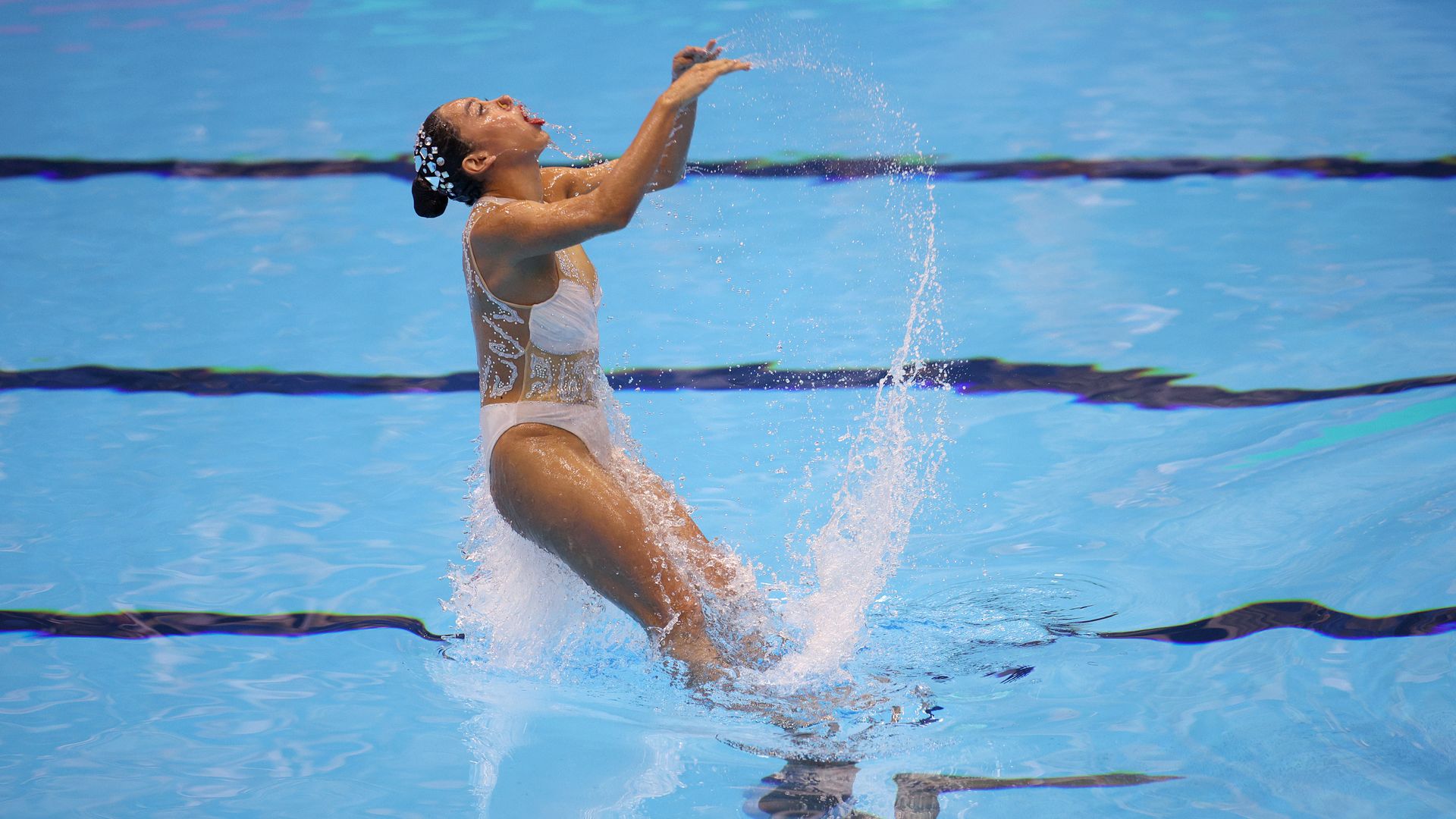 Olympic hopefuls from Mexico say they've been forced to personally raise funds to cover the costs of competing in the Pan American Games, which help determine who competes in Paris next year.
State of play: The Mexican artistic swimming team, the current world champions in the technical competition, has had to depend on strangers to help pay for uniforms, airfare and other needed expenses in their quest to extend their winning streak at the games, which start next month in Chile
Before winning gold this May, they promoted bathing suits and towels on their social media platforms in an unofficial sponsorship deal in order to be able to afford their own uniforms.
The athletes accused the Commission for the Promotion of Sports (Conade), the government agency that governs and funds professional sports in Mexico, of leaving them by the wayside.
Context: After the Mexican government imposed its so-called "republican austerity" policy, the Conade in 2018 slashed by about half the funding that high-level athletes use to pay for training needs such as uniforms and equipment and access to Olympic training center facilities.
Conade director Ana Guevara, a 2003 Olympic silver medalist in track and field and a former lawmaker for Mexico's ruling party, Morena, announced that only athletes who had already medalled or placed in the top 10 spots in major international competitions would get funded, although some say they still have not received any funds.
When athletes spoke up on social media, Conade made having "proper online behavior" a requirement for the grants.
Guevara this year said that the agency supports athletes, but she also responded to the artistic swimming team's pleas by saying, "As far as I'm concerned, they can sell underwear, Tupperware or whatever they want."
Diver Diego Balleza says he's also received little support from Conade, despite winning fourth place in Tokyo 2020 in the 10-meter platform synchronized diving.
Last month, when he won the bronze medal in the world diving championships, he thanked a group of Mexican actresses for helping cover the costs of the competition.
Balleza recently opened up an OnlyFans account to help pay for equipment and training expenses.
"From 2021 to now, the problems have been massive with the lack of financial support," he said at a news conference last month. "It is already so hard to train for the Olympics, where you represent your country, and then feel helpless that you can't get there because that support is yanked."
Subscribe to Axios Latino to get vital news about Latinos and Latin America, delivered to your inbox on Tuesdays and Thursdays.
Go deeper