NYFW displays fashion's changing landscape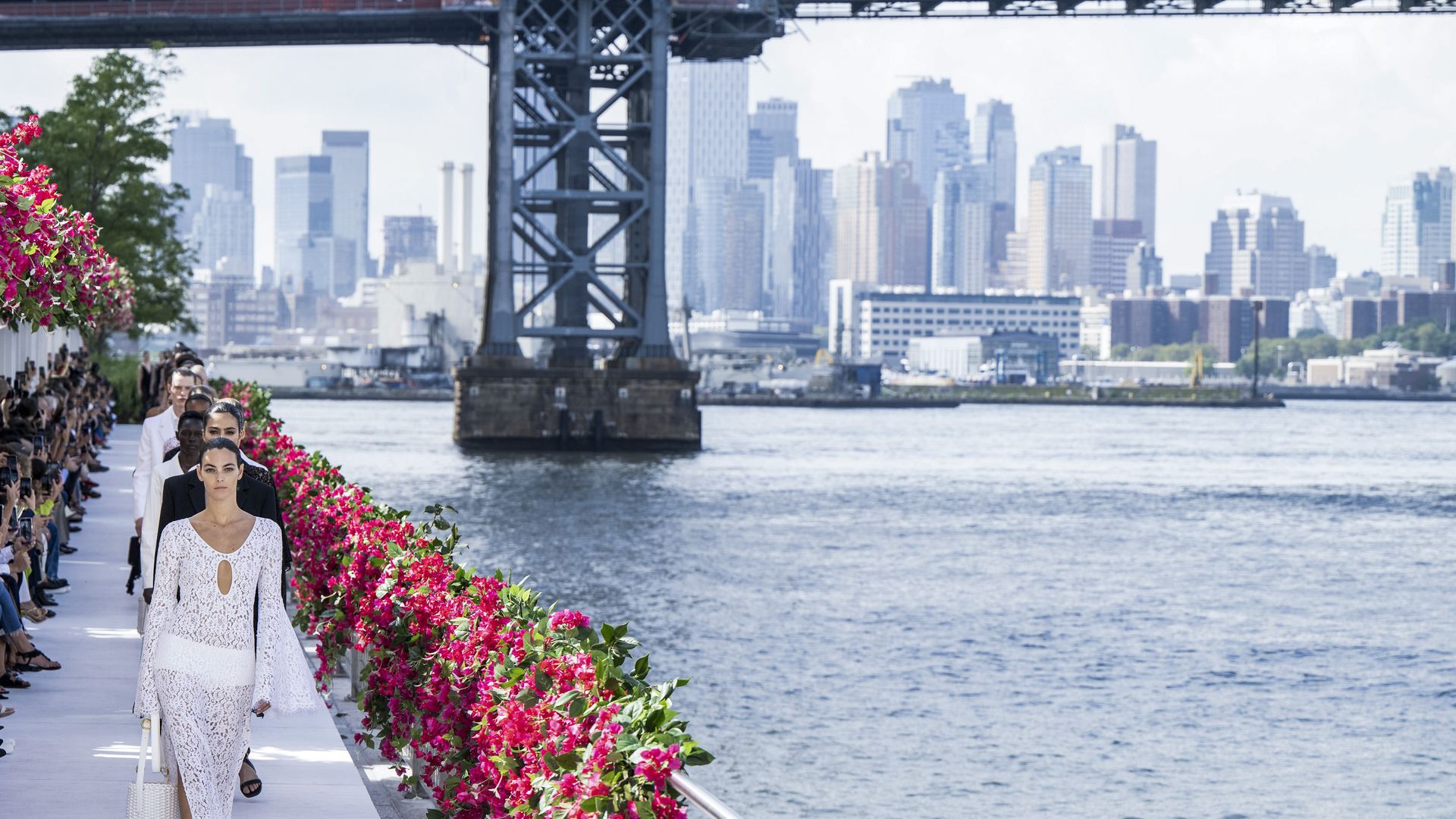 New York Fashion Week concludes Wednesday night with designers and labels facing more obstacles to growth than ever before.
Driving the news: About 100 designers were on the official calendar this fall — down from more than 500 in 2014.
Putting on a show in New York City has become increasingly more expensive — not only for brands when it comes to venue and production costs, but for everyone in the "ecosystem," including participating models and journalists, 3.1 Phillip Lim co-founder and CEO Wen Zhou tells Axios in an interview.
Zoom out: This season's turnout is also symptomatic of larger underlying trends that have scattered attention away from one of fashion's most important events.
The rise of e-commerce and social media, for example, has made it easier for new brands to pop up, increasing competition, while also adding logistical and creative complexities as brands connect directly with consumers.
And even though some measures of wealth suggest "the typical person" may be faring better, those whose finances can freely afford a big appetite for fashion is "a very small portion" of the world's population, Thomaï Serdari, director of the fashion and luxury MBA at NYU Stern, tells Axios.
What they're saying: "The audience that a designer can build now is not as big as it used to be," Serdari says.
"There are many more micro-communities and micro-trends and micro-aesthetics that are not similar to the old way the industry was working."
Zhou, for one, is taking the evolution in stride. "Fashion is about change," she said. "Without change, there's no business."
What to watch: Inflation and a slowdown in the Chinese economy are weighing on luxury brands, including LVMH and Richemont, the owner of Cartier.
McKinsey had also previously predicted that the fashion market, excluding the luxury sector, would "struggle to deliver significant growth in 2023," due to geopolitical tensions and the ever unpredictable consumer.
Go deeper: Beauty dealmakers looking for lasting brands
Go deeper