Exclusive: The Sporting News raises $15M, more than a century after launch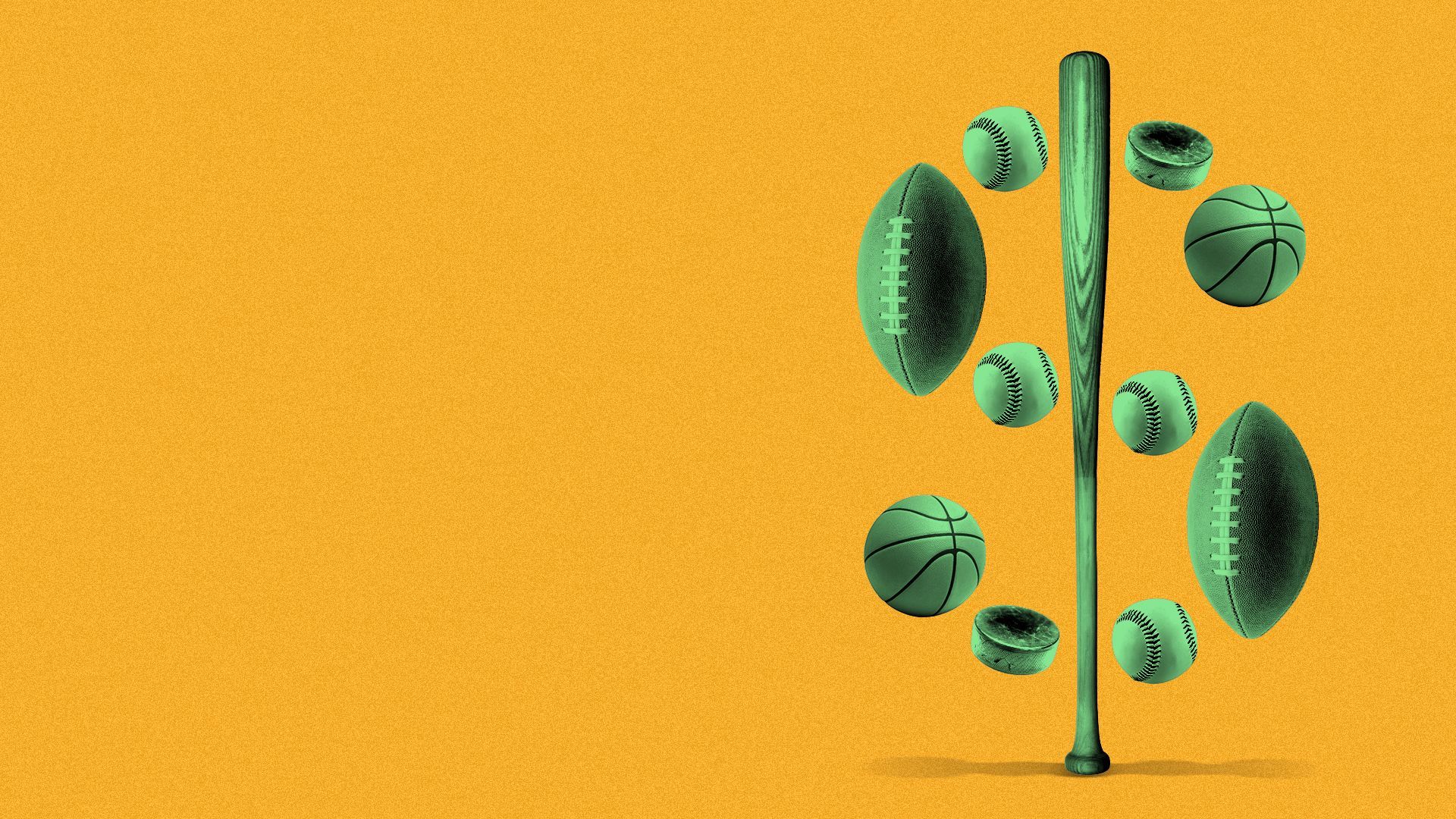 The Sporting News, a digital sports news site, has raised $15 million in a growth round led by Playtech, a London-based, publicly traded gambling software development company.
Why it matters: It's not common for a brand that launched in the 1800s to raise growth capital, but TSN CEO Rich Routman said he sees it as a "series A against the firm's new strategy."
Zoom out: Digital media companies have mostly struggled to raise money this year, given a slowdown in the ad market.
Routman said the firm's focus on affiliate revenue, or money it makes by brokering sales and subscription sign-ups to third-party websites, is what made it attractive to investors.
Details: The raise values TSN in the "eight figures," Routman said. He declined to provide annual revenue figures, but said the firm is profitable.
The money will be used to continue expanding the website globally and to continue building its affiliate business, which today represents 40% of the firm's revenue. (Advertising represents the other 60%.)
Alongside the raise, the company has also made a strategic investment in SuperDraft, an online fantasy sports platform, that it will manage day to day.
The big picture: The raise also represents a new era for TSN, which was founded as a newspaper in 1886.
The outlet has changed hands a number of times since the family of its founder sold it in the 1970s. It became a digital-only outlet in 2012. It began building its affiliate business in 2021, after selling to a group of private investors led by Hong Kong-based investment firm Pax Holdings.
Between the lines: Prior to that sale, TSN was owned by global sports streamer DAZN and was mostly used to drive subscriptions to DAZN's streaming service.
Today, the firm's affiliate business drives subscriptions to other major sports streamers and sports betting companies, in addition to facilitating sales of various sports merchandise.
The business, Routman said, has a "much more significant focus on driving lifetime value" for the firms it works with to drive subscriptions and sign-ups to their sites. "It makes us more interesting and a strategic partner to those platforms than just signing up a customer on a one-time basis."
What's next: The explosion of sports betting globally presents an opportunity for the firm to continue expanding its affiliate relationships abroad, as well as in the U.S., per TSN chief operating officer Shaun Koiner.
Since 2021, the outlet has expanded to 10 new markets across Latin America, Europe and Asia.
While most of its content is focused on American sports in those markets, TSN has also begun to add coverage of local sports in those regions.
Go deeper