Putin: Trump's legal cases reveal "rottenness" of U.S. politics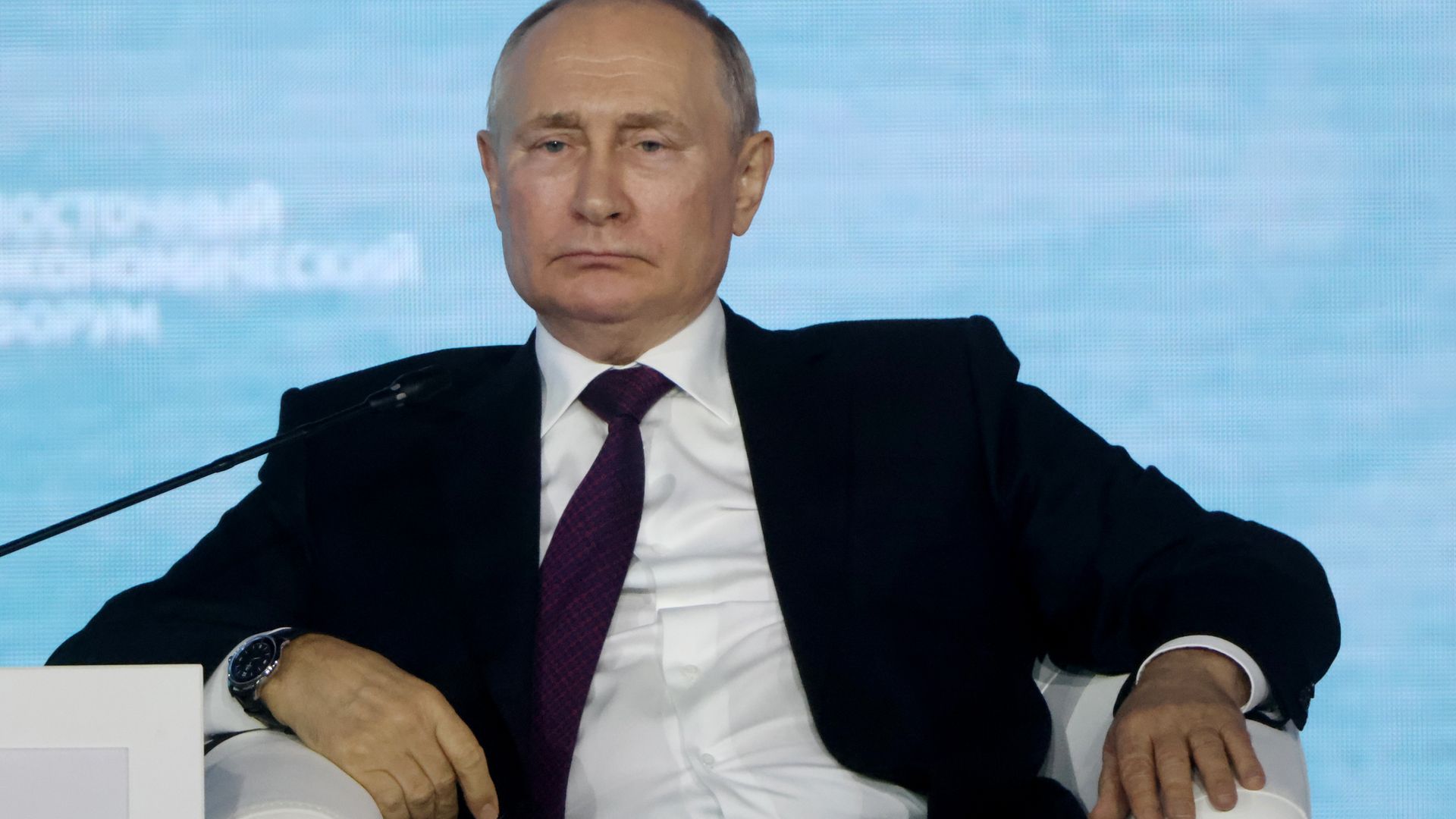 Russian President Vladimir Putin said Tuesday former President Trump's legal woes reveal the "rottenness of the American political system" and are politically motivated.
Why it matters: Tuesday marked the first time Putin has publicly commented on Trump's legal woes since the former president was indicted in Georgia in August.
What he's saying: "As for the prosecution of Trump, for us what is happening in today's conditions, in my opinion, is good because it shows the rottenness of the American political system, which cannot pretend to teach others democracy," Putin said at the Eastern Economic Forum, per AP.
"Everything that is happening with Trump is the persecution of a political rival for political reasons. That's what it is. And this is being done in front of the public of the United States and the whole world," Putin said.
Between the lines: Putin accused U.S. officials of "hammering into people's heads" that Russia served as an "existential adversary," per Reuters.
"I think there won't be principal changes in the U.S. foreign policy toward Russia, no matter who would be elected [the next] president," Putin said, according to Global News.
Putin said that although Trump was "blamed for connection to Russia," the then-U.S. president "imposed most of the sanctions on Russia" and called any special connection Trump might have to Russia "complete nonsense."
Zoom out: Tensions between the U.S. and Russia remain high as the U.S. continues to offer billions of dollars in aid to Ukraine in the ongoing war.
Trump said earlier this year that if he were president, he "will end that war in one day."
Go deeper