The ECB is in surprise mode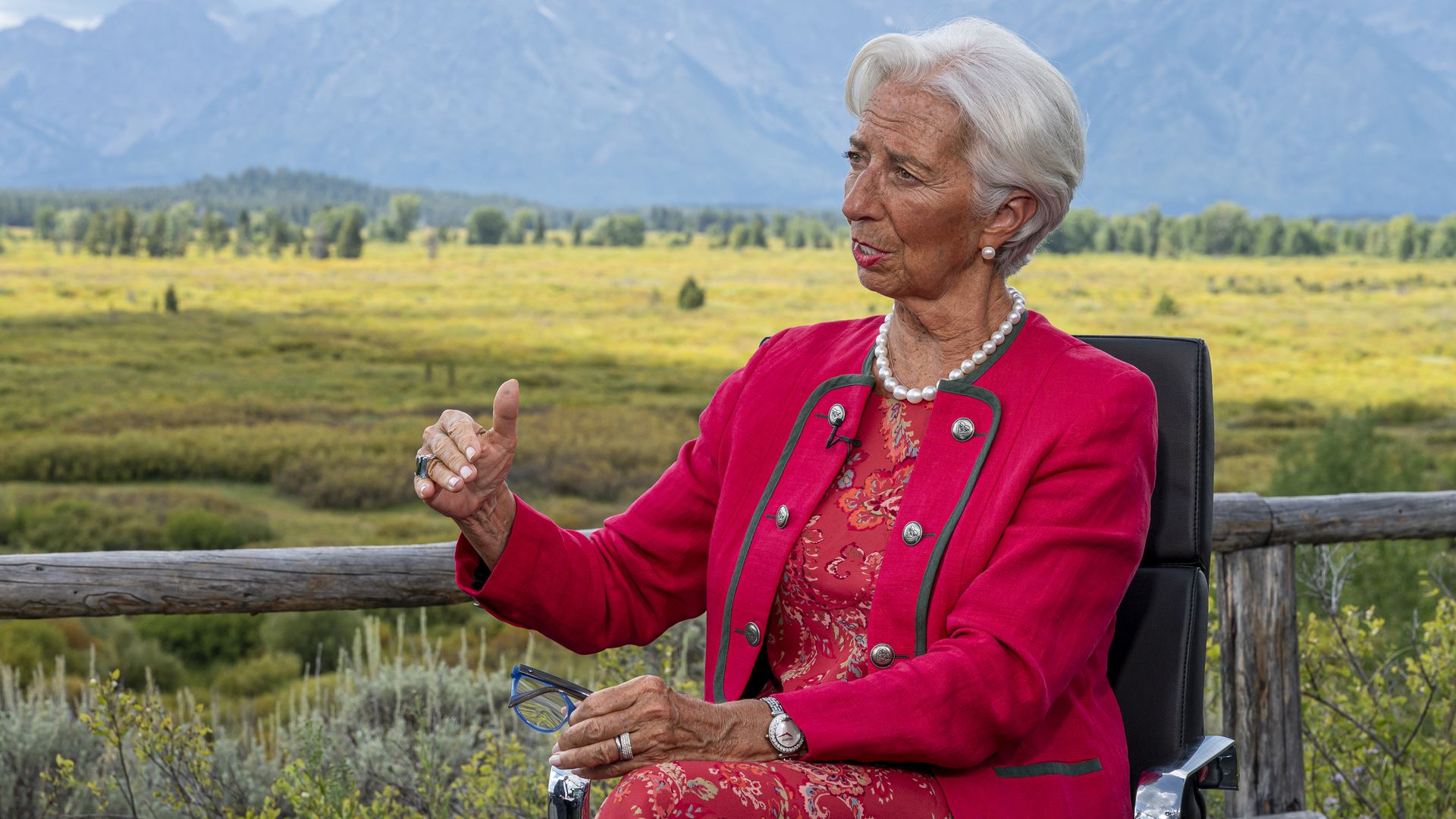 Central bankers have made it a habit of clearly signaling what they're planning to do before they do it. This week, the European Central Bank is trying something different.
Driving the news: ECB policymakers meet Thursday in Frankfurt, and it is a genuinely open question whether they will raise interest rates again or stand pat. ECB-watchers rate the odds as something close to a jump ball.
In contrast to their Fed counterparts, who have made clear they won't raise rates next week, ECB officials have gone out of their way to be noncommittal — something they explicitly agreed to do at their last meeting in July.
Why it matters: It reflects the global economy's changing era, in which central bankers don't particularly trust their own macroeconomic models and big shocks are commonplace.
State of play: Eurozone growth is sluggish, suggesting earlier rate hikes are slowing demand and bringing down inflation pressures. But inflation remains far above the ECB's 2% target, and is forecast to remain elevated next year.
Flashback: Minutes of the July ECB policy meeting said "broad agreement prevailed that, ahead of its September meeting, the Governing Council should neither hint at further rate increases nor signal that it would pause in hiking rates or that it had reached the peak rate."
Officials have stuck to that plan. In her Jackson Hole speech late last month, for example, ECB president Christine Lagarde offered a conceptual overview of the challenges of setting policy in a world of supply disruptions and higher inflation pressure — but was essentially silent about the ECB's next move.
What they're saying: "Unlike the Fed, the ECB provides nary a whiff of next steps—Lagarde's self-professed 'data dependence' is uncontaminated by any substance beyond 'we don't know,'" said Piper Sandler analysts Benson Durham and Melissa Turner in a note.
"No wonder Lagarde's Jackson Hole speech wasn't exactly illuminating on near-term policy," they wrote, calling this week's policy decision a "toss-up."
"Her ruminations on 'clarity, flexibility, and humility' read more as motherhood-and-apple-pie manifesto than any blueprint for the remaining tightening cycle, other than to distinguish the ECB from any central bank that instead endeavors to be obtuse, intransigent, and arrogant."
The bottom line: If you're not sure where you're going, there's less incentive — or even ability — to tell people which direction you're going to turn next. And the ECB seems to believe that's the current situation.
Go deeper