Apple scales back chip ambitions, re-ups with Qualcomm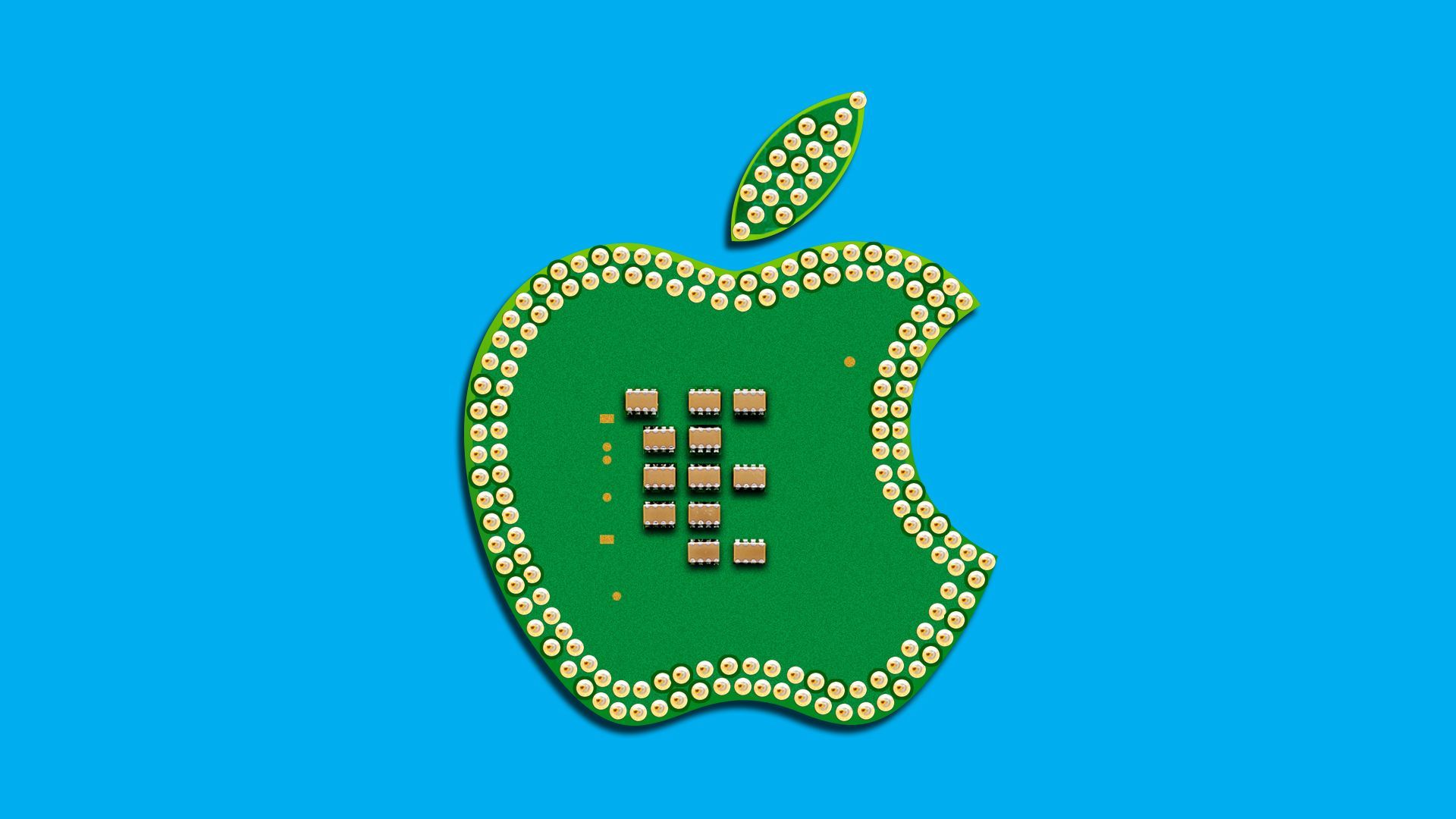 Apple has signed a new chip supply agreement with Qualcomm, which will apply to iPhones being launched between 2024 and 2026.
Why it maters: This comes three years after Apple spent $1 billion to buy Intel's smartphone modem business — a move intended to let Apple displace Qualcomm when their existing agreement ended at the end of 2023.
Elsewhere: It also comes ahead of this week's highly anticipated U.S. IPO for British chip design giant Arm, which reportedly is already oversubscribed.
Apple licenses its iPhone chip design architecture from Arm, with the two sides recently extended that relationship through 2040 (as disclosed in a regulatory filing).
Arm, meanwhile, generates around 11% of its revenue via royalties from Qualcomm, but also is suing the chipmaker for breach of contract and trademark infringement.
The bottom line: Apple has spent both money and ink on moving its chip supply chain in-house. But just hours before the Tuesday unveiling of iPhone 15, it seems that Infinite Loop will remain reliant on outsiders for years to come.
Go deeper