First look: WSJ correspondent's eyewitness account from his native Ukraine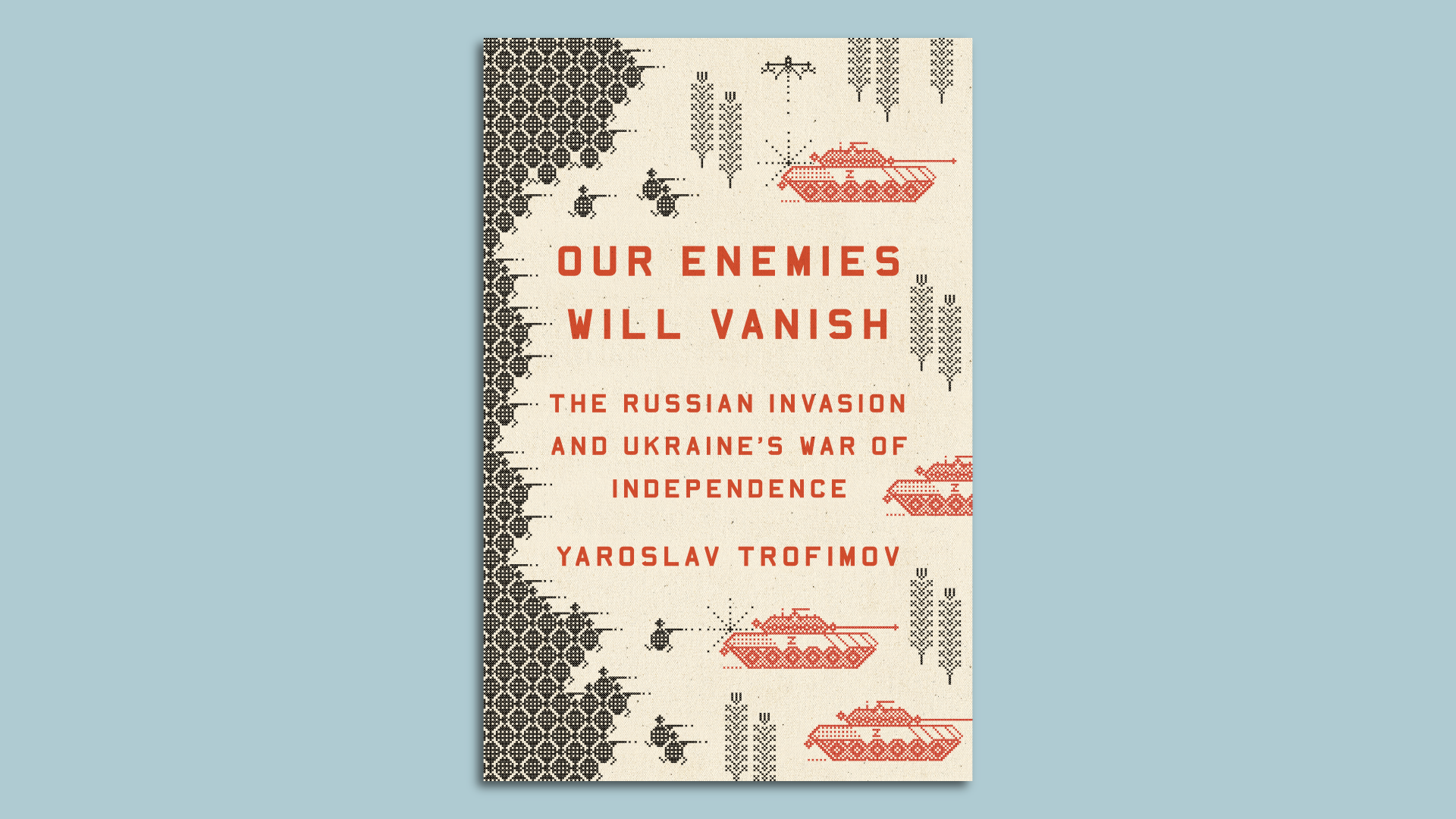 Yaroslav Trofimov, The Wall Street Journal's Ukrainian-born chief foreign-affairs correspondent, will be out Jan. 9 with "Our Enemies Will Vanish," billed as an "eyewitness account of Russia's invasion of Ukraine and heroism of the Ukrainian people in their resistance."
Why it matters: The author blends the stories of ordinary citizens in his native land with military analysis, and reporting on the thinking of Ukraine's leaders and Western governments, according to the publisher, Penguin Press.
Details: Trofimov spent months reporting from the war zone, "very often under fire on its front lines," for this "riveting and vivid firsthand account of the Ukrainian refusal to surrender," the announcement says.
The backstory: Trofimov grew up in Kyiv, where his family lived for generations.
"With deep empathy and local understanding of the nuances of language and culture, Trofimov tells the story of how everyday Ukrainian citizens — doctors, computer programmers, businesspeople, and schoolteachers — risked their lives and lost loved ones," the publisher says.
What they're saying: Combat author Sebastian Junger calls Trofimov's book "the highest level of war reporting" — and likens it to Michael Herr's classic of New Journalism, "Dispatches."
Steve Coll of The New Yorker says "Our Enemies Will Vanish" is "an instant classic."
Go deeper