When a box of Twinkies cost nearly $60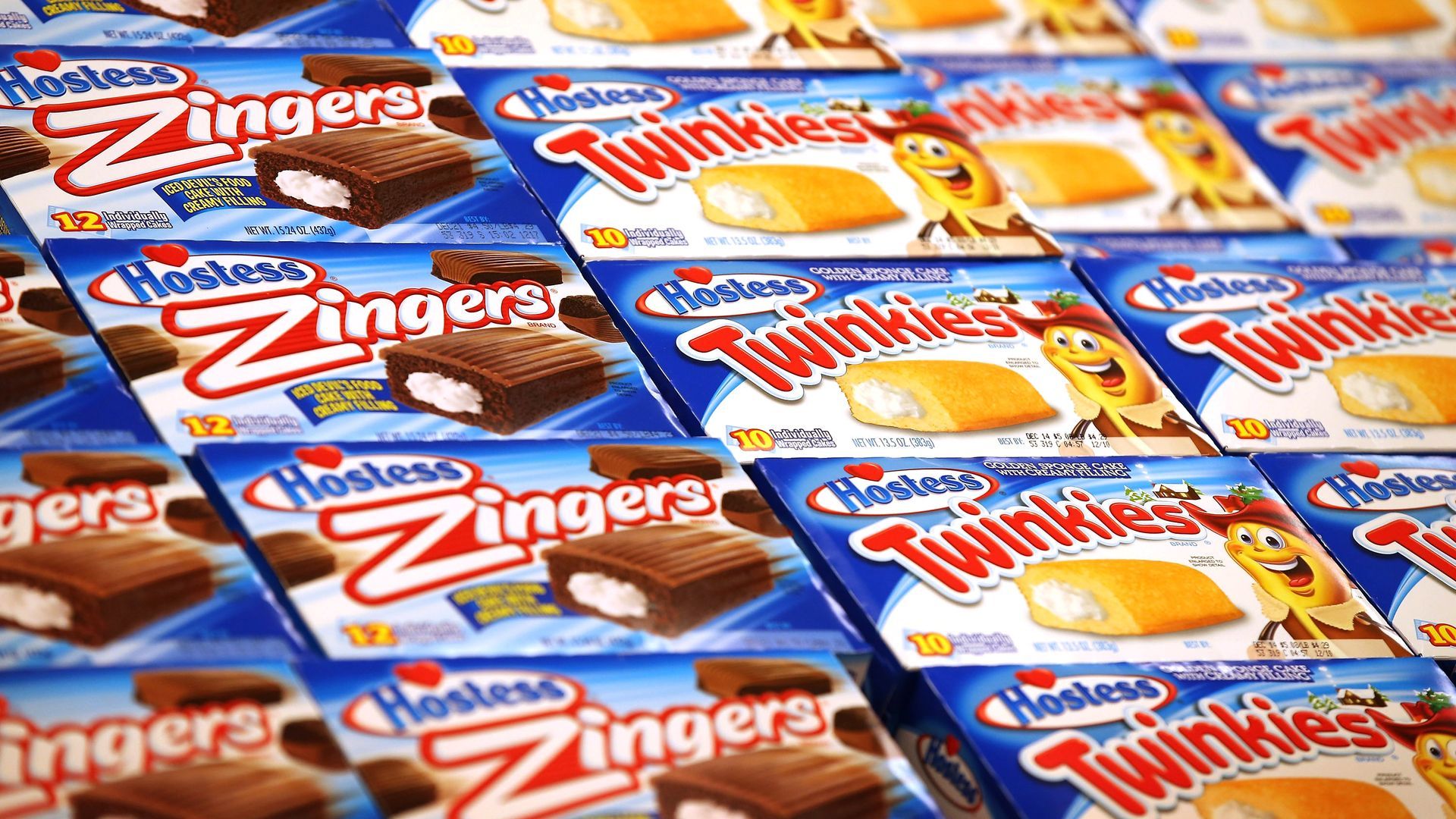 The Hostess deal recalls a positively hysterical time when Twinkie fans thought the spongy yellow treat was a goner.
Flashback: When Hostess announced plans to liquidate in late 2012, concerned eaters flocked to snap up the last of its remaining cream-filled snacks.
Twinkies soon popped up on resale sites, with someone famously selling a box of 10 (which retailed for $4.29 at the time) for $59.99 on eBay.
But because there is still good left in this world, Twinkie manufacturing soon resumed after Hostess' assets were sold to private equity companies.
It's a reminder that even liquidation doesn't necessarily spell the end of corporate assets. (The latest example: Overstock.com bought Bed Bath & Beyond and renamed itself... Bed Bath & Beyond.)
💭 Nathan's thought bubble: I, for one, cannot imagine a cruel world without such delectable treats.
Go deeper