Andreessen Horowitz sued for discrimination after startup collapse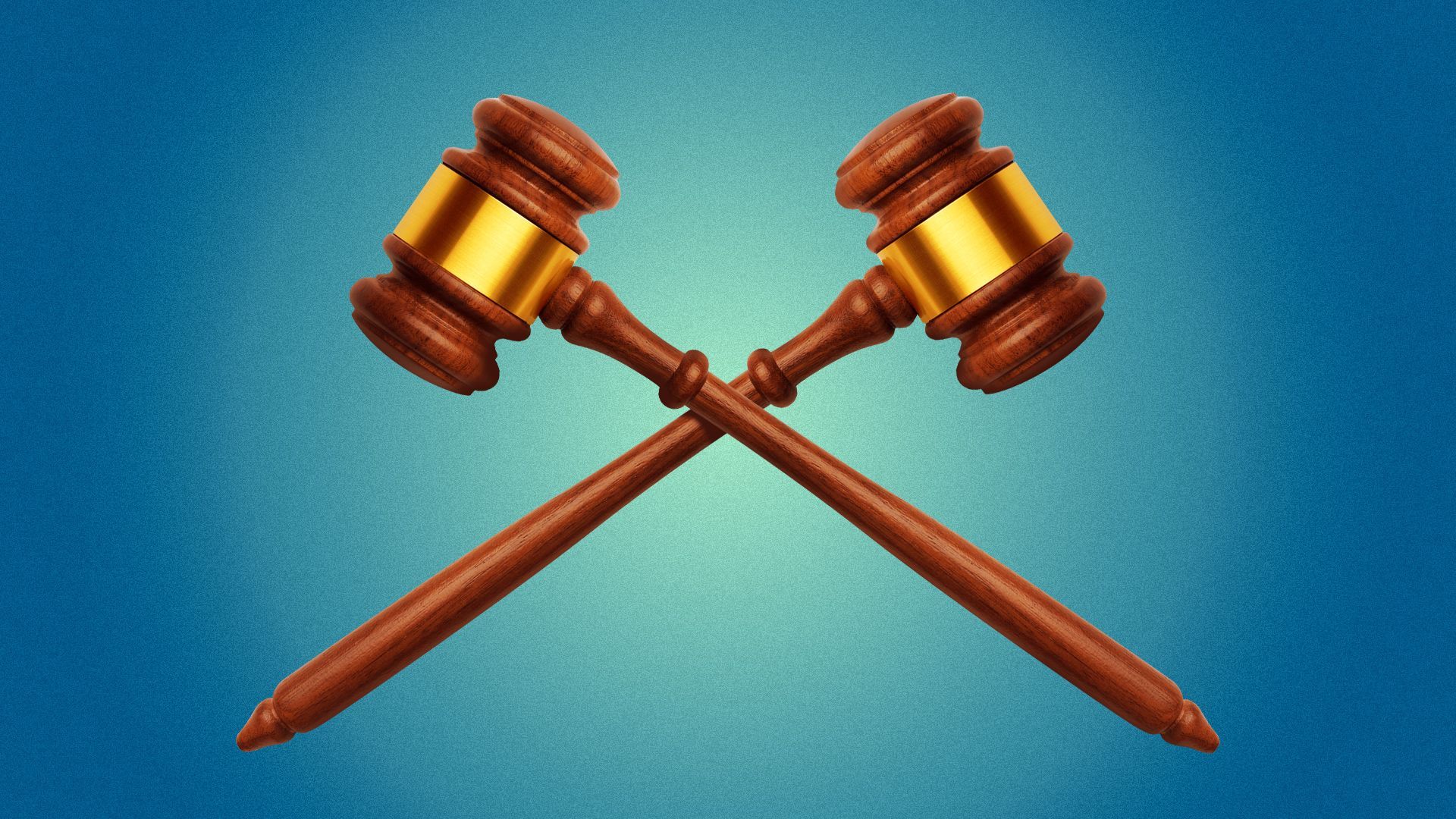 In 2019, former Facebook engineers Xiaoyin Qu and Xuan Jiang launched an event management software startup called Run The World, which would go on to raise more than $15 million from investors like Andreessen Horowitz.
Why it matters: Now the company is cooked, and all three parties are embroiled in an ugly legal fight that includes allegations of fraud and discrimination.
Backstory: By earlier this year, Run The World was struggling. It had put all its pandemic-era eggs into the virtual event space, which was now in full retreat.
Qu was thinking about a pivot. Jiang was thinking about moving on, and the two sides began discussing separation terms.
Those talks proved fruitless, according to sources and court documents. RTW's primary value was its $8 million or so in remaining cash on hand, not its founder shares, which resulted in Jiang believing she was being offered a "low-ball exit package."
Jiang quit as the company's chief technology officer and director in early April, without forfeiting her shares. Her resignation letter was sent to Andreessen Horowitz partner Connie Chan, and noted: "It is time for me to move on and pursue a new opportunity in the exciting field of AI-powered virtual hosts and NPCs."
There was no mention of discord or discrimination in Jiang's 427-word resignation letter, and she's since launched a company called Mistletoe AI (per her LinkedIn profile).
Court case: Two months later, RTW sued Jiang for computer fraud, breach of contract, and breach of fiduciary duty. Read the complaint.
It's main allegation is that Jiang had tried to "sabotage" RTW after leaving the company, by making changes to an internal domain that caused outages to both internal systems and customer-facing products.
After filing the suit, RTW sold most of its assets — except for its cash — to a Canadian company called EventMobi. Talks had begun months earlier.
Sources say that Qu's plan was to use the remaining RTW funds to launch something new. Kind of like the Tiny Speck/Slack evolution on a much smaller budget. But that was about to change.
Counterclaim: In late August, Jiang sued RTW, Qu, and Andreessen Horowitz for discrimination. Read the complaint.
Jiang alleges that she was basically forced out of the company because of medical complications related to her pregnancy, and how those complications impacted her job availability.
She also claims that Qu and Andreessen Horowitz hounded and "coerced" her into resigning, for the sake of expediting the asset sale to EventMobi.
EventMobi also is listed as a defendant on the counterclaim, even though it only purchased the RTW assets instead of the company itself.
The big picture: Sources say that Qu has abandoned her pivot plans, due primarily to the costs and reputational damage tied to the counterclaim. She is no longer an RTW employee or director, and declined comment.
In fact, RTW has no employees left at all. It does have one independent director —A16Z never held a board seat — and it's still an open question whether there will be shareholder distributions (to date, sources say there have not been and the anticipated winddown hasn't yet begun).
Other investors in RTW, which once was valued at around $60 million, include Founders Fund, Caffeinated Capital, Dreamers VC, GGV Capital, Green Bay Ventures and Pear VC.
Andreessen Horowitz declined comment, and Jiang's attorney didn't respond to a request for comment.
The bottom line: VC-backed startups fail all the time, often resulting in a falling out between co-founders and/or their investors.
Litigation, however, remains fairly unusual. A big question going forward is if we'll see much more of this, given years of VC profligacy and the entrepreneur expectations that helped engender.
Go deeper