G20 kicks off summit with African Union joining as permanent member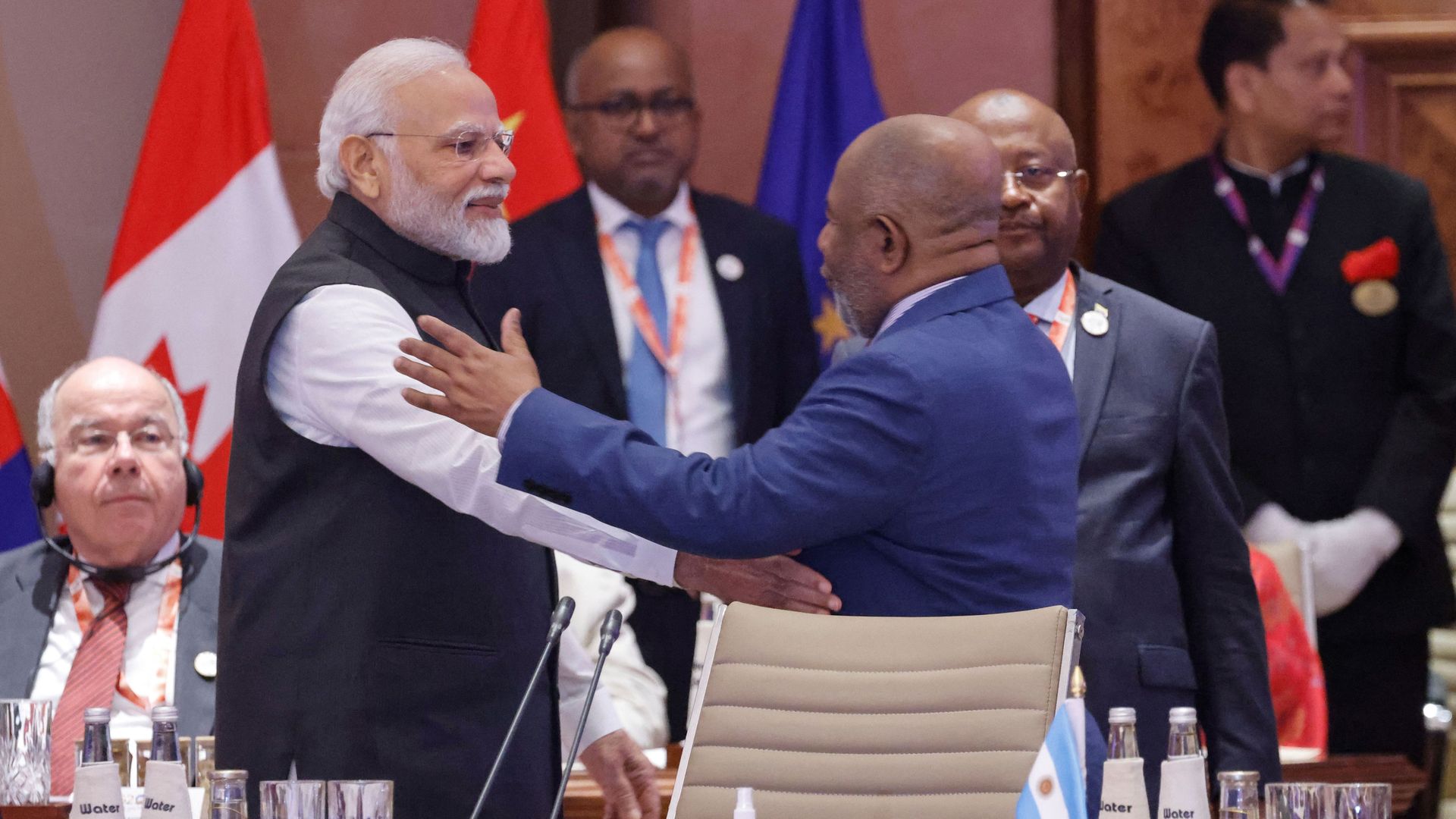 The G20 has admitted the African Union as a permanent member, Indian Prime Minister Narendra Modi said Saturday in his opening remarks of this weekend's gathering of leaders from the world's top economic powers.
Why it matters: The AU, a continental body comprised of 55 member states, joins the European Union as only the second regional bloc to be admitted as a permanent member. The move is also a boost for Modi, who has sought to make this year's G20 Summit more focused on the needs of the developing world.
What they're saying: "This is the time for all of us to move together… Be it the divide between North and South, the distance between the East and West, management of food and fuel, terrorism, cyber security, health, energy or water security, we must find a solid solution to this for future generations," Modi said during his opening remarks.
He added on social media that the AU's membership will "strengthen the G20 and also strengthen the voice of the Global South."
AU chair and Comoros President Azali Assoumani, whom Modi invited to take his seat as a permanent member, thanked the G20 for "this historic admission."
AU Commission chairperson Moussa Faki Mahamat said on social media: "This membership, for which we have long been advocating, will provide a propitious framework for amplifying advocacy in favor of the Continent and its effective contribution to meeting global challenges."
The White House said on Saturday that the U.S. is "pleased to have supported and now welcome the African Union as a permanent member of the G20, a reflection of both the G20's vitality and the important role of Africa in the global economy."
Go deeper: China's Xi to skip G20, giving Biden and Modi an opening
Go deeper