Florida approves "classical" education exam backed by DeSantis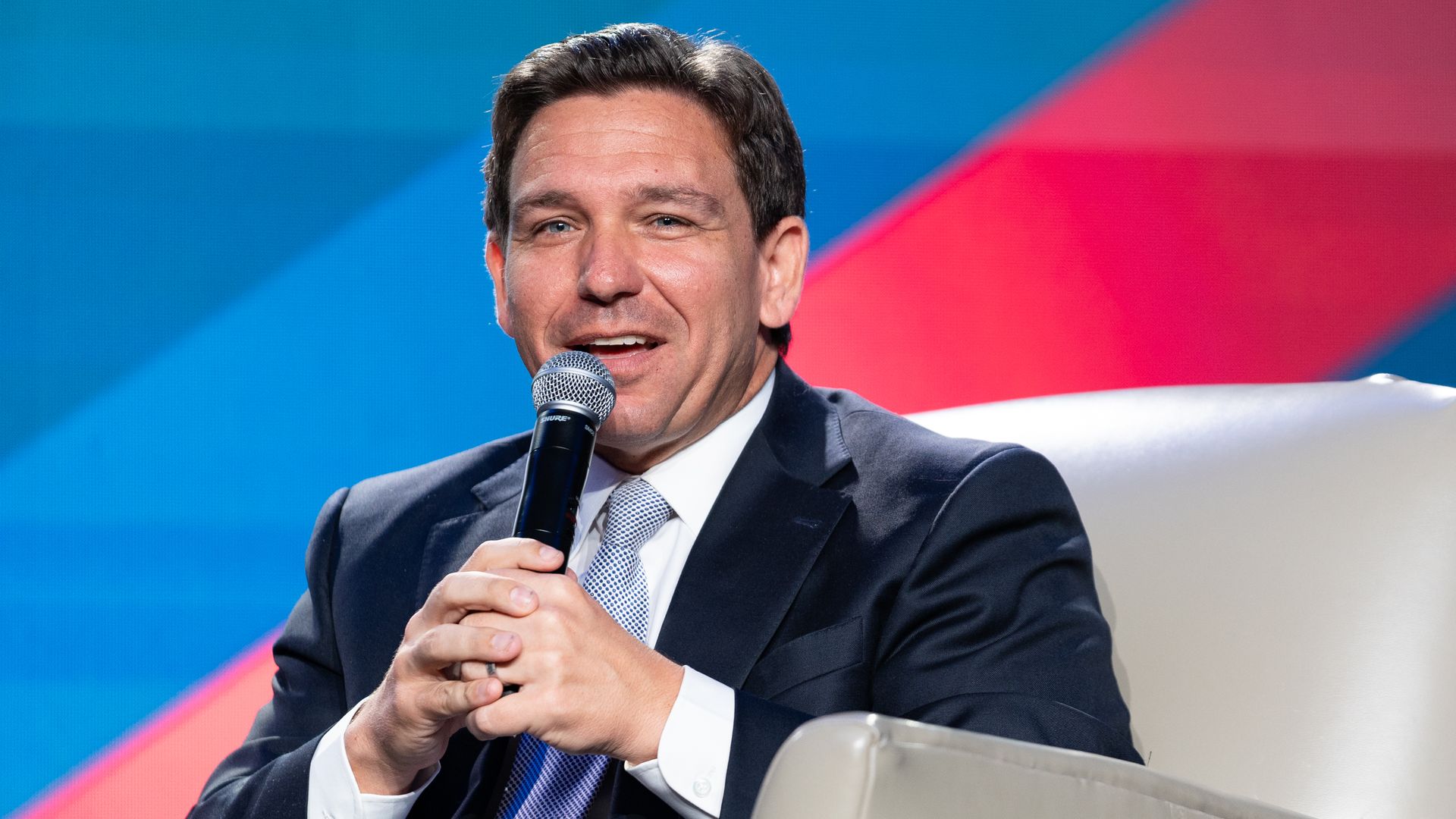 Florida's public universities will now permit the Classic Learning Test in admissions, offering a conservative-backed alternative to the SAT and ACT.
Why it matters: Florida is now the first state university system in the country to allow for the Classic Learning Test (CLT), which has gained recent popularity among the state's Christian and charter schools.
The classical education model — not to be confused with "classics" or "classical humanities" — focuses on a return to "core values" and the "centrality of the Western tradition."
Driving the news: The Florida state university system's board of governors on Friday approved the test for use in undergraduate admissions.
"The system is pleased to add the CLT to reach a wider variety of students from different educational backgrounds. Not intimidated by controversy or critics, our focus is on the success of our students, and the State of Florida," the State University System of Florida said in a statement Friday.
"Because we reject the status quo, today's decision means we are better serving students by giving them an opportunity to showcase their academic potential and paving the path to higher education," they added.
Of note: University of Florida professor Amanda Phalin was the only board member who opposed the approval of the Classic Learning Test during Friday's meeting.
She said she wasn't opposed to the use of the CLT overall but "the use of it at this time" because of a lack of empirical evidence demonstrating it is "of the same quality as the ACT and the SAT."
Phalin clarified that her opposition did not stem from the test's "focus," "its content," or "its creators."
"I'm simply concerned because the test's reliability and validity have not been independently demonstrated or verified," Phalin said.
The big picture: Over 200 colleges across the U.S. accept the Classic Learning Test, which launched in 2015, according to Florida's university system. It's gained recent momentum in Florida charter schools and private Christian schools.
Homeschooling families and co-op groups have also used the test.
Flashback: Florida Gov. Ron DeSantis signed a bill into law in May that makes students "eligible to earn Bright Futures Scholarships with CLT scores," per the test's official website.
DeSantis' office and the Florida Department of Education did not immediately respond to Axios' request for comment.
Go deeper: Florida eyes "classical" education agenda
Go deeper