Nursing home inspector shortage could undermine staffing proposal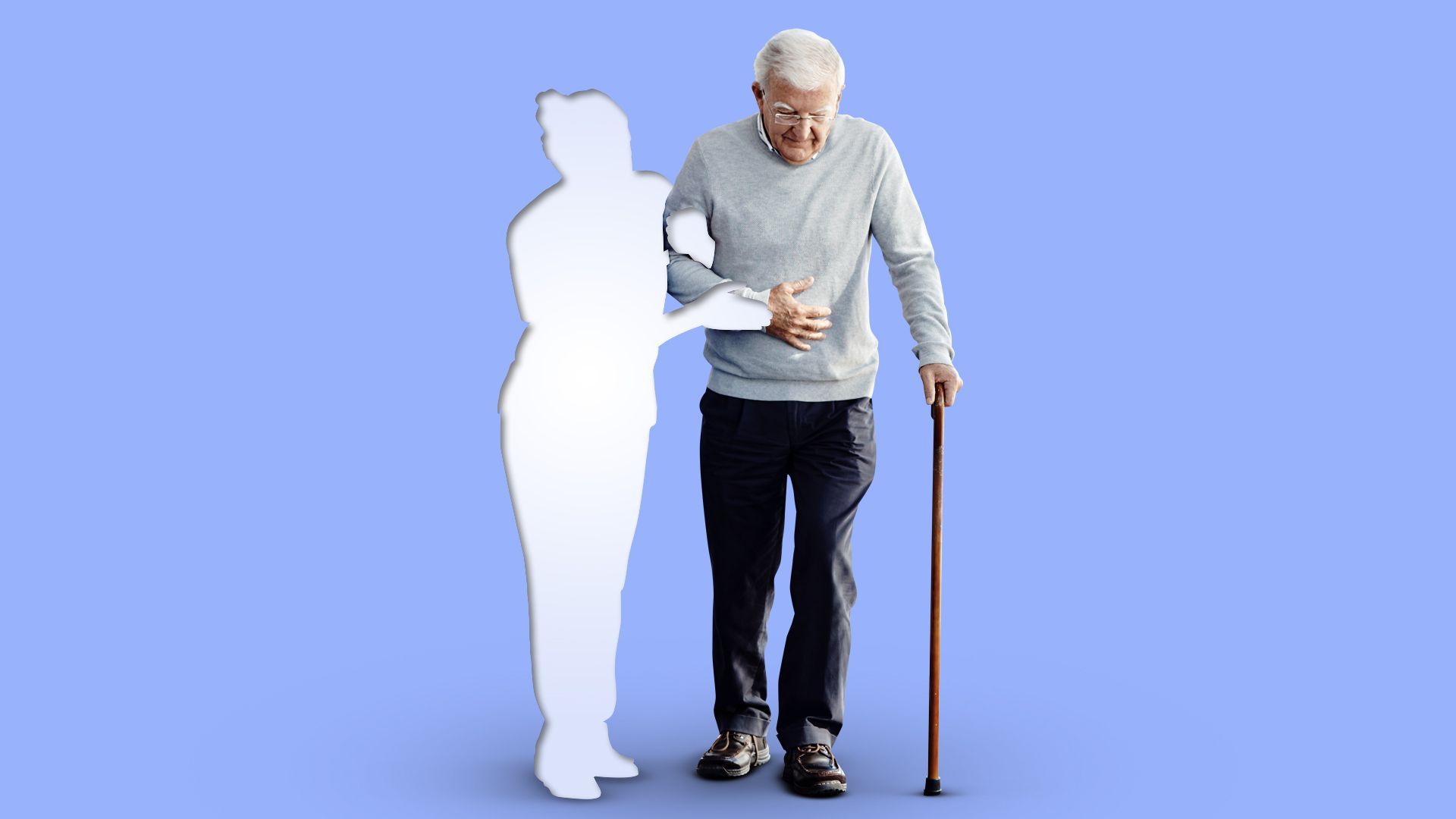 State inspectors who likely will help enforce the Biden administration's new nursing home staffing requirements are facing their own workforce shortages.
Why it matters: The Biden administration says its newly proposed staffing ratios could improve patient care, but the program's success may depend on a nursing home oversight apparatus that's already struggling to keep up with inspections.
Catch up quick: Minimum staffing standards Medicare proposed last week would be enforced through on-site visits from state survey agencies as well as payroll data.
Nursing homes that fail to meet the new requirements, which won't kick in for at least three years, can face fines, may be forced to transfer patients or may be barred from Medicare and Medicaid.
The Centers for Medicare and Medicaid Services' proposal said it's working toward more data-driven enforcement, but it said there's still value in assessing staffing levels through in-person visits.
Yes, but: More than 30 state survey agencies, which examine nursing homes' compliance with federal standards, have vacancy rates of at least 20%, according to a report released this spring by Senate Committee on Aging Chair Bob Casey (D-Pa.)
Kentucky (83%), Alabama (80%) and Idaho (71%) had the highest surveyor vacancies in the country.
The shortages have real implications for nursing home oversight, the report said. As of early May, 28% of the country's nursing homes hadn't received an annual inspection in 16 months or longer.
1 in 9 facilities hadn't been fully inspected in two years.
Most states attributed the staffing struggles to uncompetitive salaries.
The proposed staffing standards are a step in the right direction, Casey said in a statement to Axios.
"However, in order to make sure the proposed rule has this intended effect, we must also address the severe staffing shortages my investigation uncovered at state nursing home survey agencies across our Nation," he added.
Where it stands: President Biden requested $566 million for the CMS nursing home survey program for fiscal year 2024, but the Democratic-controlled Senate's proposed spending plan provides about $397 million — less than what was enacted in 2023.
What they're saying: CMS is working with states to ease staffing issues and enable them to conduct surveys, a spokesperson told Axios.
CMS doesn't believe the proposed policies will affect a state's ability to carry out surveys, said the spokesperson, who also suggested that having a national workforce standard will make it easier for surveyors to check if nursing homes are adequately staffed.
Agency officials also said they hope a new $75 million investment in improving the nursing home staffing pipeline will increase the number of nurses who become inspectors.
The bottom line: It's not clear if state survey agencies are adequately prepared to enforce the federal staffing requirements, said Harvard health policy professor David Grabowski.
"In this context, many nursing homes may decide it is better to ignore the new requirement with the idea the state might not have the capacity to enforce the rule rather than staff up to the requirement," he said in an email.
That may depend on how strongly CMS decides to penalize nursing homes for not staffing up.
Go deeper