Boy Scout whistleblower: Mormon church swayed abuse policy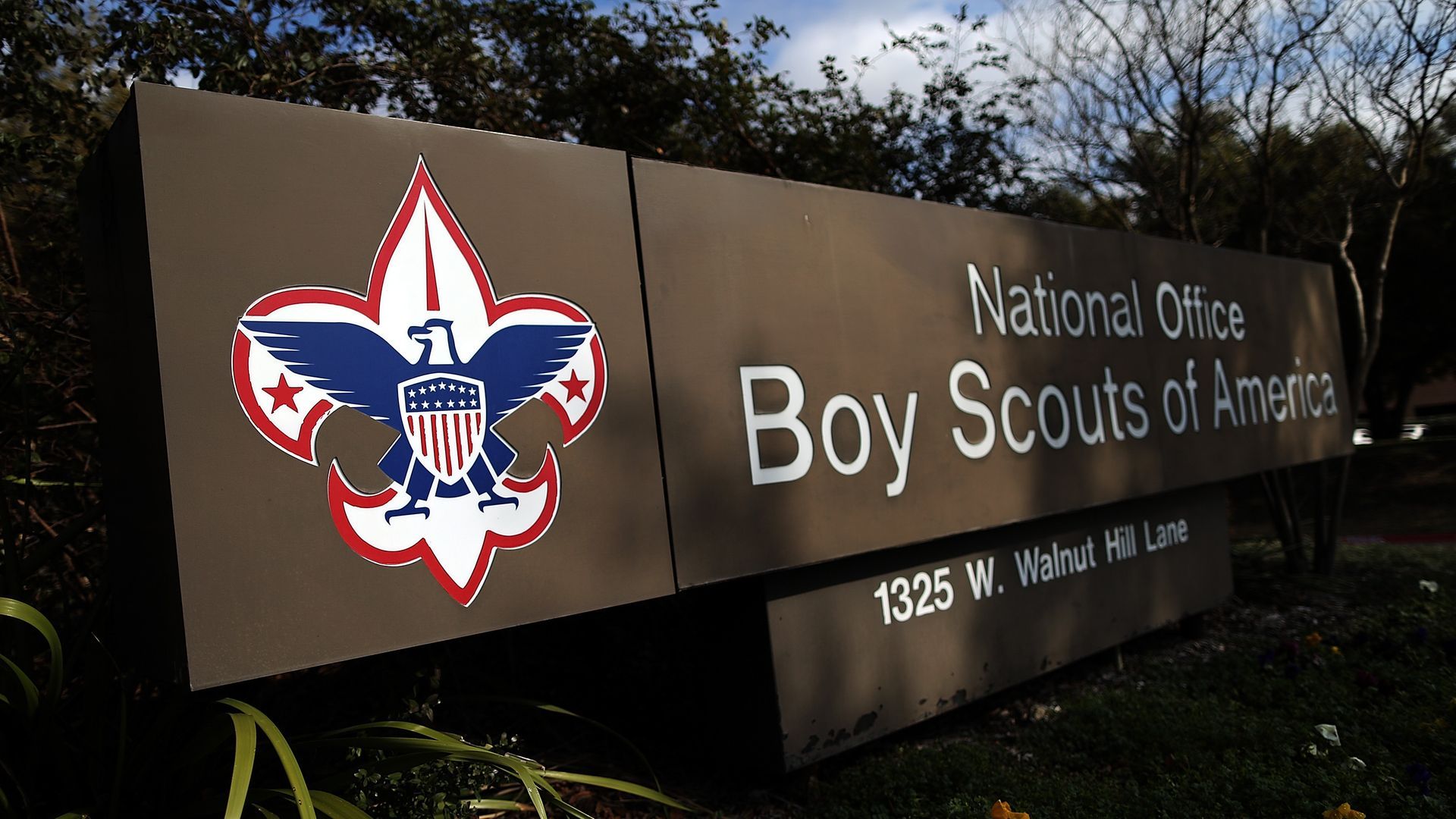 A Boy Scouts of America whistleblower says administrators blocked proposed child protection measures because they feared objections from the Church of Jesus Christ of Latter-day Saints.
Driving the news: The whistleblower, Michael Johnson, was the BSA's former director of child protection. He said in the film that he wanted to implement "what I felt were very medium-level policies and content training upgrades for youth protection."
"I kept getting told that the Mormons may not like that, the Mormons don't like that," Johnson said.
A BSA executive told him: "You need to understand something … The Mormons are sacrosanct," Johnson said.
The church did not immediately respond to Axios' request for comment and did not participate in the film.
The BSA provided a written statement to Axios that reads, in part: "We cannot speak to the many instances of hearsay and personal opinions expressed by Michael Johnson. We are disappointed to hear Mr. Johnson's characterization of the program he spearheaded and the concerns he raised, especially given his past public support for the robust measures the BSA instituted at his recommendation."
Context: The church was the BSA's largest single sponsor for decades, automatically enrolling boys as scouts when they turned 8, until the church withdrew from scouting in 2019 to start its own youth program.
In Mormon-sponsored troops, scout leaders were typically selected from congregations as a church "calling," or leadership role.
Catch up quick: Under a $2.4 billion bankruptcy plan, the BSA last month began processing claims for more than 80,000 people who said they were abused in connection with scouting.
BSA consultants say about 2,800 abuse claims filed in the bankruptcy have direct ties to the church. Another 4,900 are potentially linked to the church, according to a sex abuse claim valuation expert who testified in bankruptcy proceedings last year.
The church had agreed to contribute $250 million to the fund — but a judge last year rejected the agreement over legal conditions that would have protected the church from future lawsuits.
The agreement would have prevented BSA claimants from suing the church separately over incidents that occurred outside of scouting. The judge said that protection for the church went too far.
The latest: "Scout's Honor" was listed among Netflix's top 10 streaming products as of Thursday.
Go deeper