Exclusive: Bill Daley to leave Wells Fargo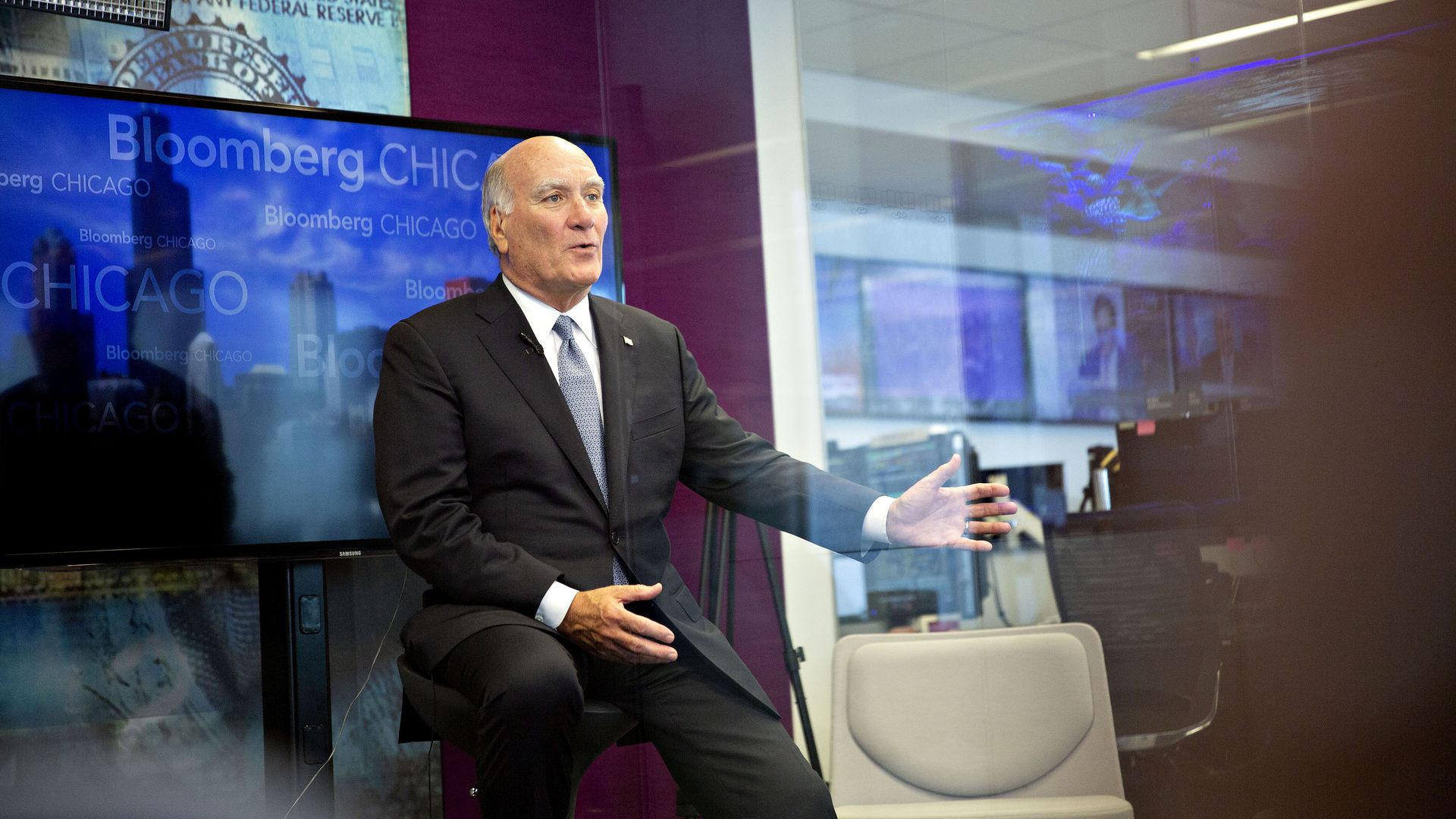 Bill Daley, a former White House chief of staff and Commerce Secretary who is one of the nation's best-connected Democrats, will retire at the end of the year as Wells Fargo's vice chairman and head of public affairs, the bank will announce on Thursday.
Why it matters: Daley told Axios he's helped lead "a real change" in the bank's reputation since he joined in 2019, as it rebuilds from the fake-accounts scandal that exploded in 2017.
Daley, who leads a team of 900+, says in a forthcoming press release: "We've made real progress in improving Wells Fargo's standing in the public eye. I see it in the data, and I hear it in the conversations I have both internally and externally, across different parts of the country, and across party lines."
Wells Fargo CEO Charles Scharf said in a note to employees that Daley "helped Wells Fargo strengthen important relationships with public officials and community leaders across the country and has shaped programs in housing, small business and other areas that have had a tangible impact on the communities we serve."
"He has also been a strong voice inside the company in transforming our business practices, which continues to be critical in earning the trust of our customers and the broader public," Scharf added.
What's next: Daley, who turned 75 last month, will return home to Chicago and plans to continue speaking and consulting.
Daley told me he's confident enough in the bank's future that he jokingly told his wife, Bernie Keller: "If anything happens to me, just don't sell the stock."
A successor will be announced later. Scharf said Daley "will stay on with us through the fourth quarter to enable a smooth transition."
Go deeper