Tropical Storm Lee expected to become "extremely dangerous" hurricane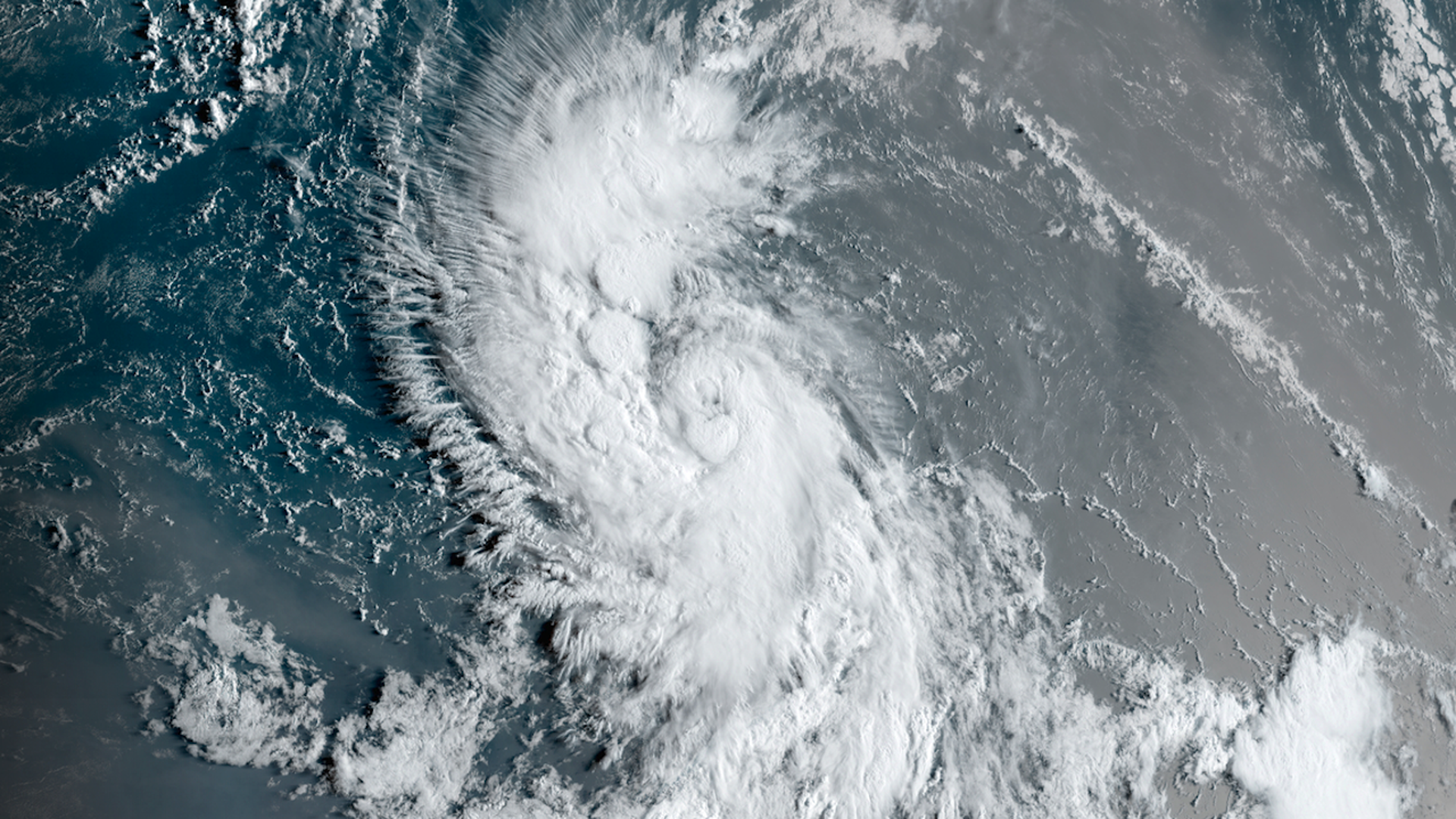 Tropical Storm Lee is intensifying in the central tropical Atlantic, and it's expected to undergo "explosive intensification" into an "extremely dangerous" Category 4 hurricane by the weekend as it churns west-northwest.
The big picture: The current forecast track takes the storm on a west-northwesterly path to the north of the Lesser Antilles and Puerto Rico into this weekend.
Computer models are virtually unanimous in calling for this storm to become a major Category 4 or 5 hurricane during the next few days, given that it will be traversing some of the warmest tropical Ocean waters in the Atlantic under ideal atmospheric conditions.
The National Hurricane Center issued its highest intensity forecast from the point of when a storm was just a tropical depression earlier Tuesday, and then increased it Wednesday morning.
Maximum sustained winds had increased to near 70 mph with higher gusts by 11am ET and Lee was expected to strengthen into a hurricane on Wednesday and a major hurricane by Friday.
The intrigue: Given that this storm is likely to be extremely powerful, its track is one to watch very closely.
The current NHC forecast shows it staying far enough north of the Leeward Islands and Puerto Rico that they would avoid significant impacts, but they are being advised not to sleep on this one.
Yes, but: "It is too early to determine exactly how close this system will get to the Leeward Islands given the average track forecast error at those time ranges," the NHC cautioned in an online forecast discussion.
The storm is predicted to move over record-warm waters of at least 86°F east of the Lesser Antilles. Assuming other factors allow, this should enable the hurricane to quickly intensify to the high-end of the Saffir Simpson intensity scale.
"There is high confidence that Lee will be a powerful hurricane late this week and over the weekend," the Hurricane Center stated.
What's next: Beyond five days from now, things get more uncertain in terms of nailing down details about then-Hurricane Lee, but most reliable computer model projections slow the storm down and turn it to the north and then northeast, missing the mainland U.S., as a cold front sweeps across the East Coast and kicks the storm out to sea.
However, changes in that weather features' timing and position could allow the hurricane to move closer to the East Coast, and computer model trends have nudged slightly westward with time.
It is still about a week away from being a threat to the U.S. mainland, with time for both refining the forecast and storm preparations.
Editor's note: This article has been updated with new details throughout.
Go deeper