Polling signals Biden slippage with Black and Hispanic voters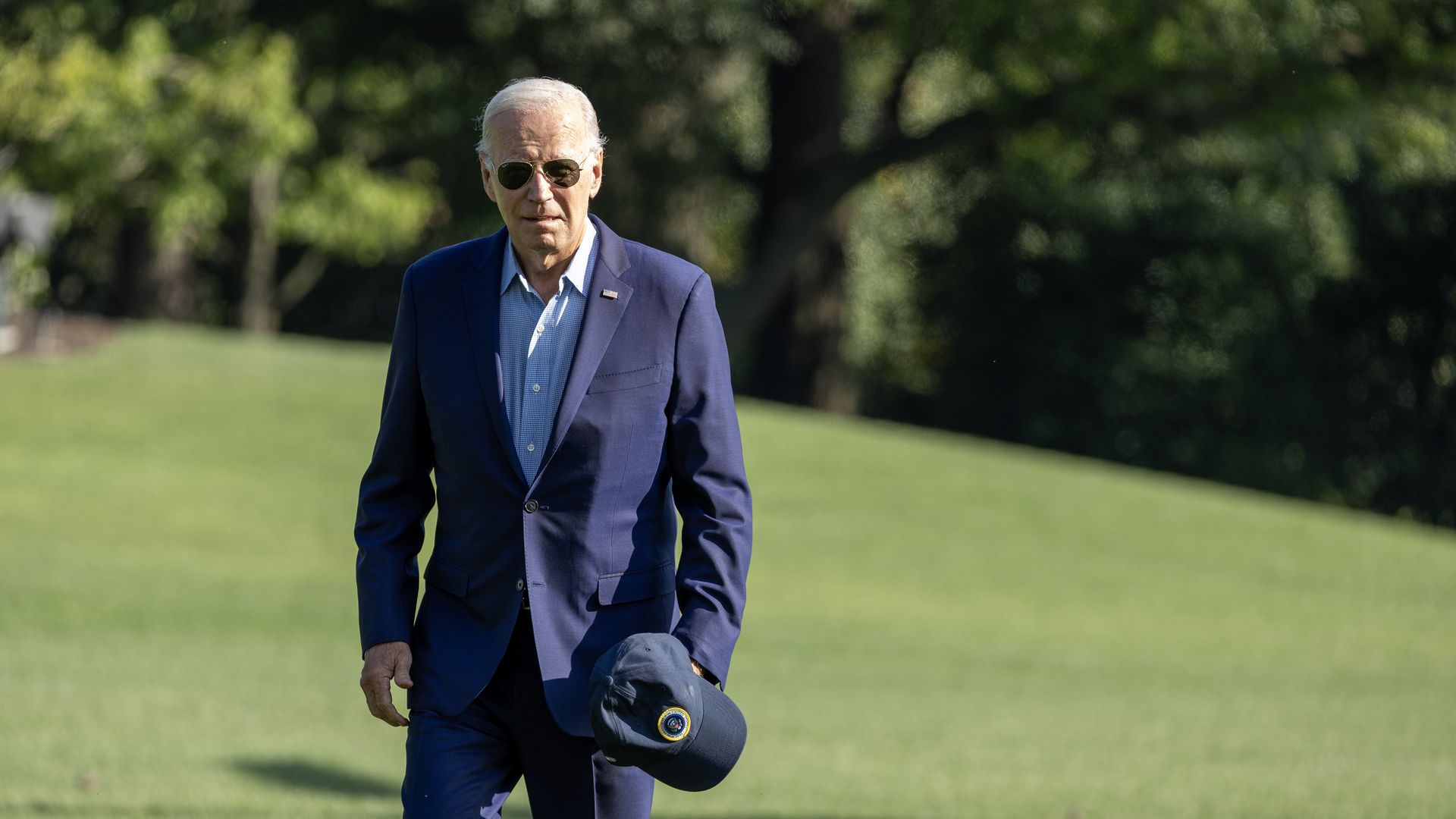 President Biden's support among Hispanic and Black voters may be dwindling from 2020, according to analysis by the New York Times, as he faces the prospect of a rematch with former President Trump in 2024.
Why it matters: Biden won the support of more than 70% of Black and Hispanic voters during the 2020 election, but a compilation of polls over the last year show that support deteriorating heading into 2024.
If the numbers materialize next November, it would continue the years-long trend of declining support among Black and Hispanic voters in his party, per the Times analysis.
Driving the news: Biden on average leads Trump about 53% to 28% among registered Black and Hispanic voters in a compilation of Times/Siena polls from 2022 and 2023, including more than 1,500 respondents.
The compilation of polling shows that Biden's decline includes Black and Hispanic voters across ages, genders and education-levels when compared to 2020.
The polling shows that one of Biden's greatest vulnerabilities among this bloc may be those without a college degree. He had a 61-23 lead among Black and Hispanic college graduates, compared to a 49-31 lead among those without a four-year degree, per the Times.
The big picture: Black and Hispanic voters were a key bloc during Biden's 2020 election victory.
Exit polls from 2020 show that Biden beat Trump 87%-12% among Black and 65%-32% among Latino voters.
Declining support could translate to low turnout among these groups in 2024, the Times writes, which could be detrimental even if it does not lead to turnout for Trump.
5% of these former Biden voters now support Trump, including 8% of Hispanic voters who say they supported Biden in 2020.
Go deeper: The Democratic electorate's seismic shift
Go deeper