Pentagon's new UFO website will give public fresh insight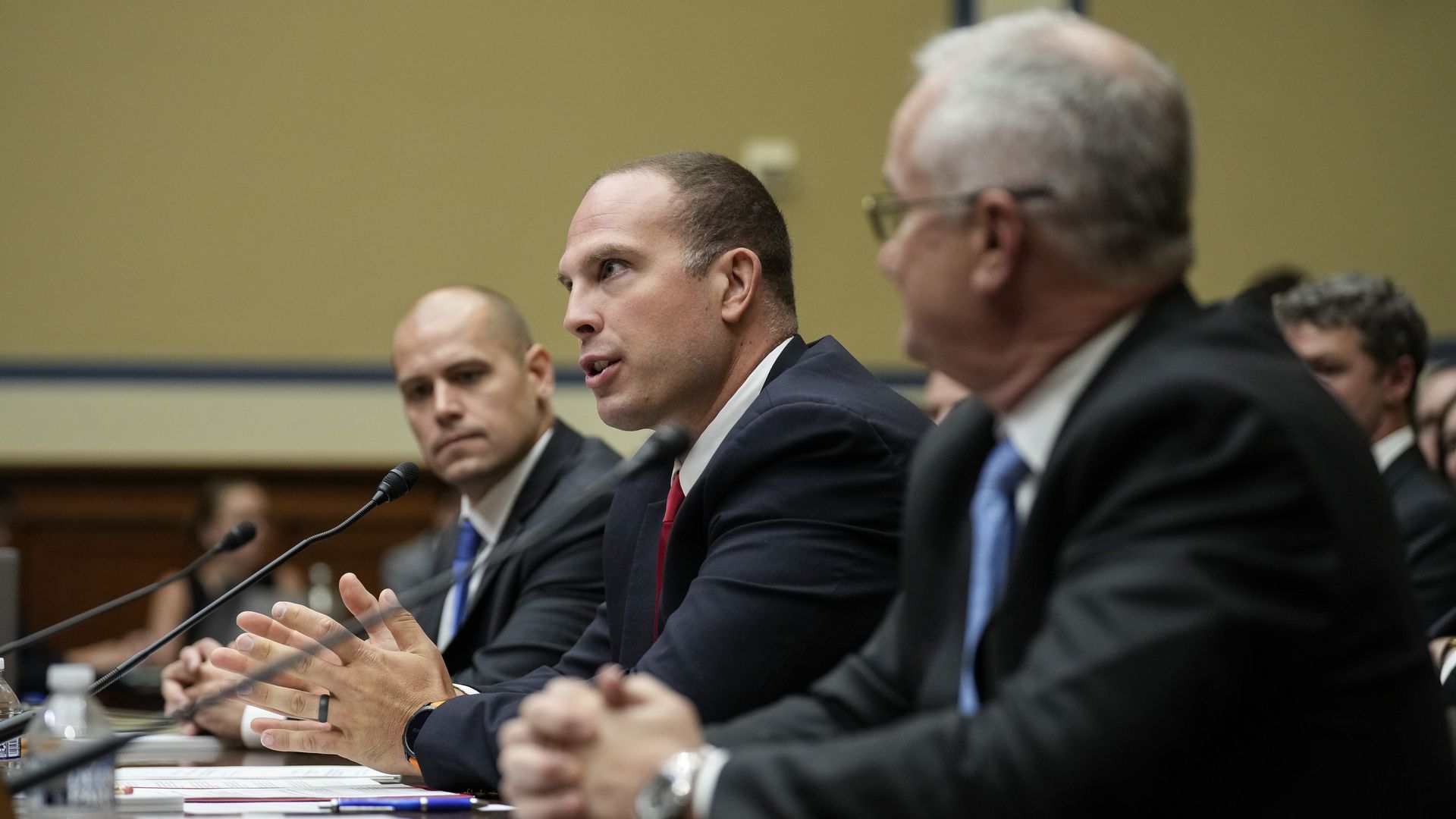 The Pentagon will share some of what it knows about UFOs with the public.
Why it matters: The U.S. government is going to share declassified information about unidentified anomalous phenomena (UAPs) in a new website unveiled on Thursday.
UAPs are not immediately identifiable airborne, transmedium or submerged objects with behavior that is not attributable to known actors or understood by sensors, according to the Defense Department.
Driving the news: A bipartisan U.S. Congressional measure has urged more transparency around unidentified objects in space.
A hearing in July gave witnesses who served in the military the platform to talk about their experiences with UAPs and the stigma around sharing.
Details: The new landing page is run by the All-domain Anomaly Resolution Office, under the Department of Defense.
"This website will provide information, including photos and videos, on resolved UAP cases as they are declassified and approved for public release," the Department of Defense said in a statement.
A reporting tool, not yet launched, will allow current and former U.S. government employees, service members and contractors to share information about UAPs.
What they're saying: Detection, tracking and analysis will adhere to scientific and intelligence standards, the website said.
The office's mission is to "minimize technical and intelligence surprise by synchronizing scientific, intelligence, and operational detection identification, attribution, and mitigation of unidentified anomalous phenomena in the vicinity of national security areas."
Go deeper: UFOs are back on Congress' radar
Go deeper