FDA blasted over inaction on menthol ban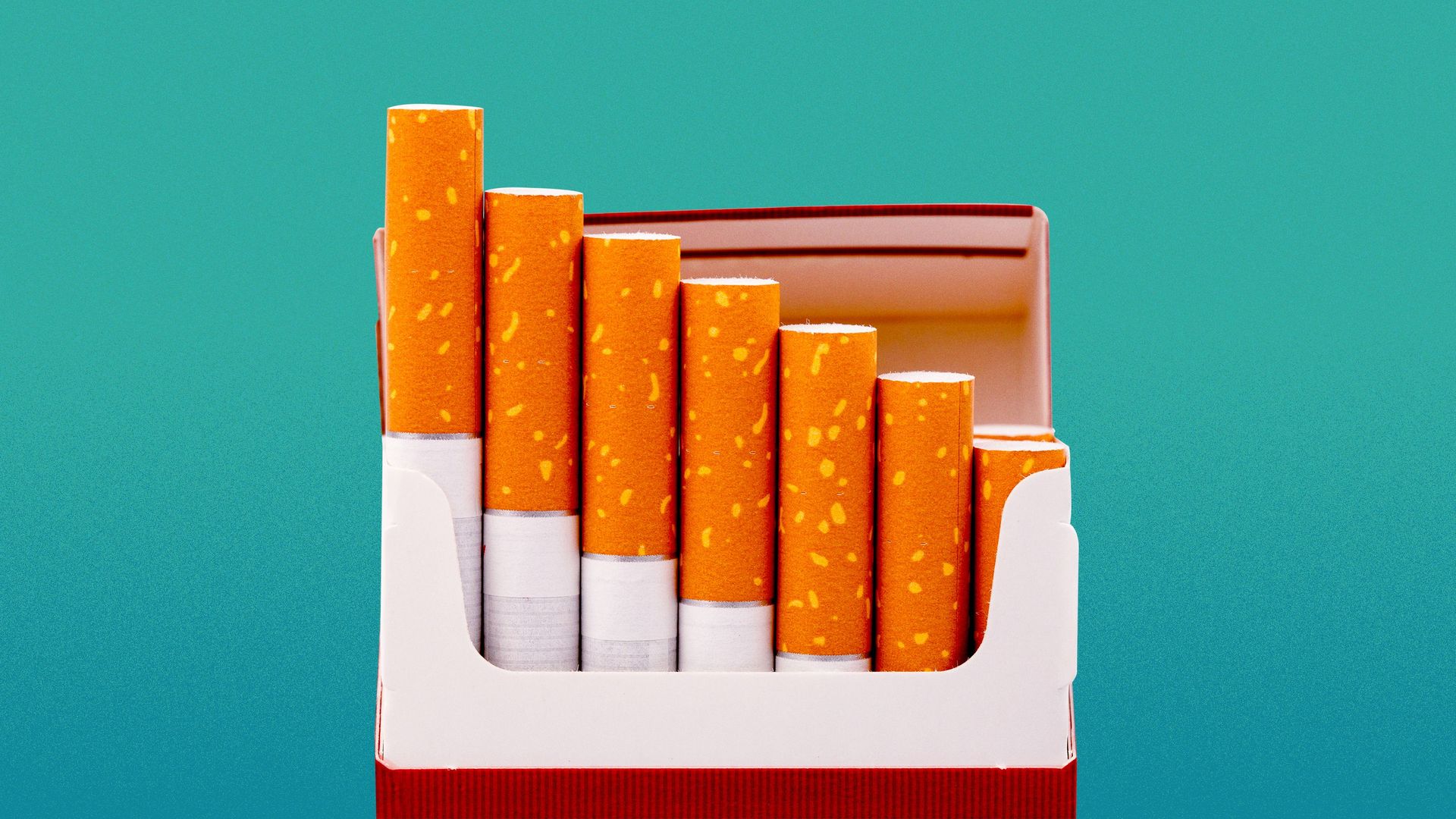 Public health groups criticized the Food and Drug Administration on Thursday for missing a self-imposed August deadline to finalize a rule banning menthol in cigarettes.
Why it matters: Menthol products account for a significant portion of tobacco industry sales, and the ban was expected to be challenged in court and complicate prospects for an FDA funding bill in Congress.
Menthol cigarettes have been aggressively marketed to Black communities, contributing to health disparities and making it harder for African American people to quit smoking than other groups, per the Centers for Disease Control.
Driving the news: In a joint statement, the African American Tobacco Leadership Council, About Action on Smoking & Health, the American Medical Association and National Medical Association accused the agency of dragging its feet and urged regulators to press forward with the plan.
"Further delays will only cause more harm by allowing tobacco companies to continue marketing menthol cigarettes to Black people and harming Black youth," said AMA president Jesse Ehrenfeld.
Catch up quick: The FDA proposed the ban on menthol cigarettes and flavored cigars in April 2022, saying it would reduce the appeal of smoking, particularly to youths. It arrived at that conclusion after a lengthy process.
Menthol products were excluded from a 2009 law that took aim at other flavored tobacco products.
Public interest groups filed a citizen petition in 2013, asking the FDA to ban menthol. Groups sued the agency in 2020, saying it was delayed in responding to the petition.
Go deeper