GOP allies drawing up health plans for a Republican administration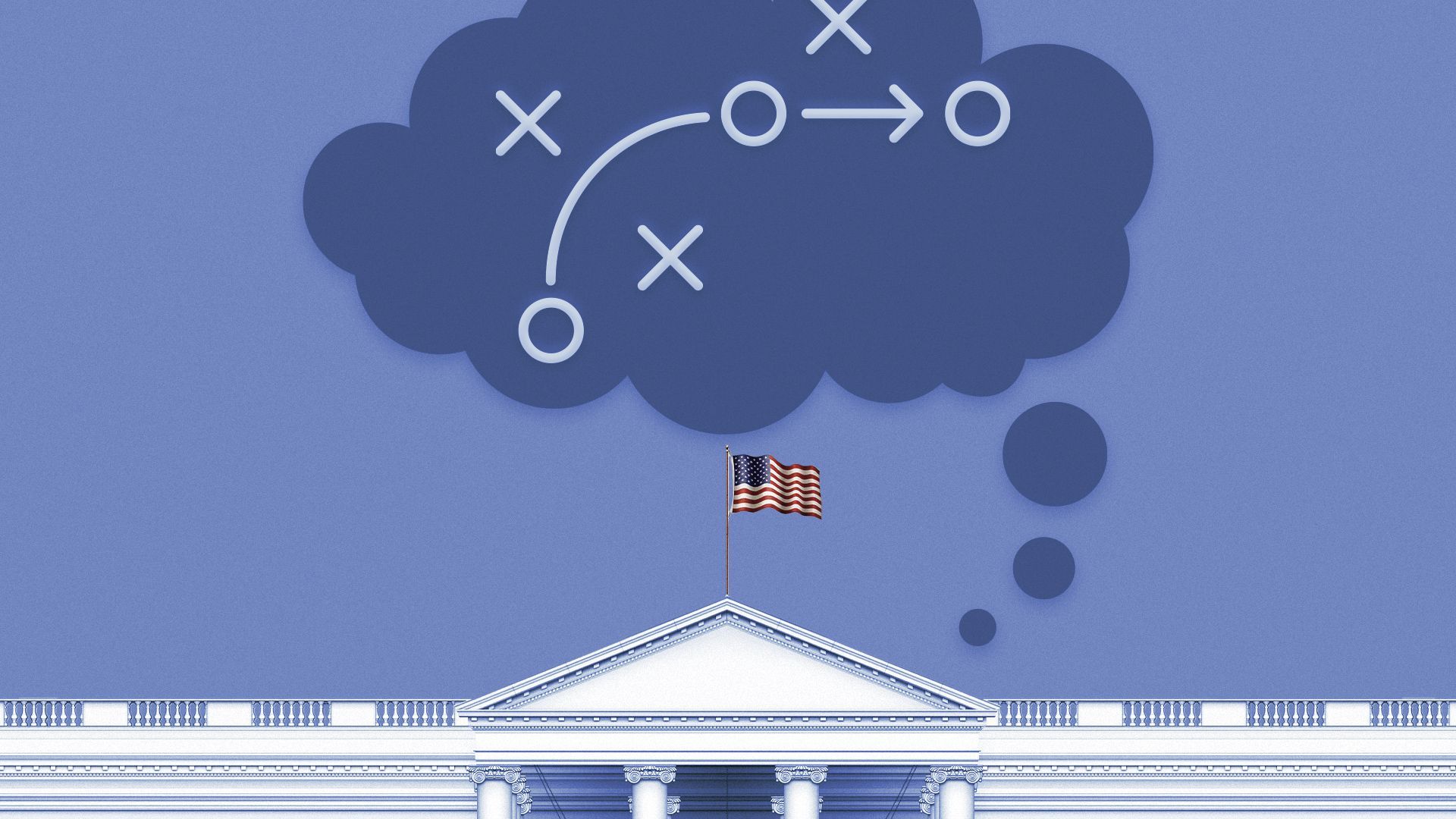 Influential conservative policy groups are sketching out health care plans for a potential Republican administration over a year before the election.
Why it matters: Republicans have moved on from the "repeal and replace" — the Affordable Care Act didn't even get a mention in the first GOP presidential debate last week — but still haven't settled on new health care agenda.
Republican-aligned groups are stepping in to build out ideas for a party platform that may not be as ambitious as an ACA replacement but could still shift health care policy in a conservative direction on everything from Medicaid to abortion to public health.
Context: The early push to define the next GOP health agenda partly stems from Republicans' inability to agree on an ACA alternative after former President Trump was elected, despite years of promises to overhaul the 2010 health care law. The GOP policy experts also said they want to avoid repeating the Trump administration's failure to plan health care executive actions and key staffing decisions before taking office.
"A large part of it comes from the experience of 2017. There wasn't a clear agenda that was ready to go," said Brian Blase, a former Trump administration health official who's now president of the right-leaning Paragon Health Institute.
Details: Conservative think tanks are looking to advance some long-held conservative goals like transforming Medicaid's open-ended entitlement into block grants, but there's also a new generation of Trump alumni who hope to revive some of his administration's policies.
These include initiatives like encouraging businesses to form association health plans, and pushing even further on price transparency and curbing higher payments to hospitals' outpatient departments.
Some are also drawing up plans for limiting the CDC's power over public health policy in reaction to what they view as the agency's failed response to the COVID-19 pandemic.
Zoom in: Paragon Health, as well as the Heritage Foundation and America First Policy Institute, are the primary conservative think tanks now drafting health regulations, policy plans and recruiting personnel who could serve in a Republican administration.
A roadmap from Paragon envisions a burst of rulemaking at the beginning of a new administration, mostly through the Department of Health and Human Services.
Meanwhile, the America First Policy Institute, founded by Trump administration alumni in 2021, has put forward a 12-part health policy agenda it describes as "radical incrementalism."
That's an acknowledgement that they're not planning a major health care overhaul, but a belief that significant changes are possible in the current structure, said former Louisiana Gov. Bobby Jindal, who chairs the group's health policy division.
"We are advocating specific policies that try to reform our health care system in a very specific direction that empowers patients ... that makes health care more affordable, accessible, that improves outcomes by giving control back to individual patients working with their providers, not government agencies and programs. But, we're not trying to write the next 3,000-page bill," Jindal said.
Some of those incremental ideas they hope could get bipartisan support, such as broadening health savings accounts for those with chronic conditions, expanding telehealth flexibilities for providers across state lines, implementing transparency for pharmacy benefit managers and speeding up deployment of biosimilars.
The Heritage Foundation has also detailed policy proposals and recently joined more than 70 other conservative groups to launch an initiative called Project 2025 to develop a governing agenda.
One of those Heritage policy proposals laid out earlier this year illustrates how a future GOP president could overhaul HHS.
Heritage's plan contains the most detailed ideas for how the next GOP president — who would be the first since the demise of Roe v. Wade — could implement anti-abortion policies, cut off Medicaid funding to Planned Parenthood, and roll back Biden administration initiatives aimed at increasing access to abortion.
The group also envisions splitting CDC into two agencies — one for research and data collection and another for making public health recommendations with "severely confined ability" to influence policy.
What we're watching: The GOP presidential candidates themselves have said relatively little so far about their plans for the health care system. That could eventually change, given Americans' concern over health care costs.
A version of this story was published first on Axios Pro. Get news like this by subscribing.
Go deeper